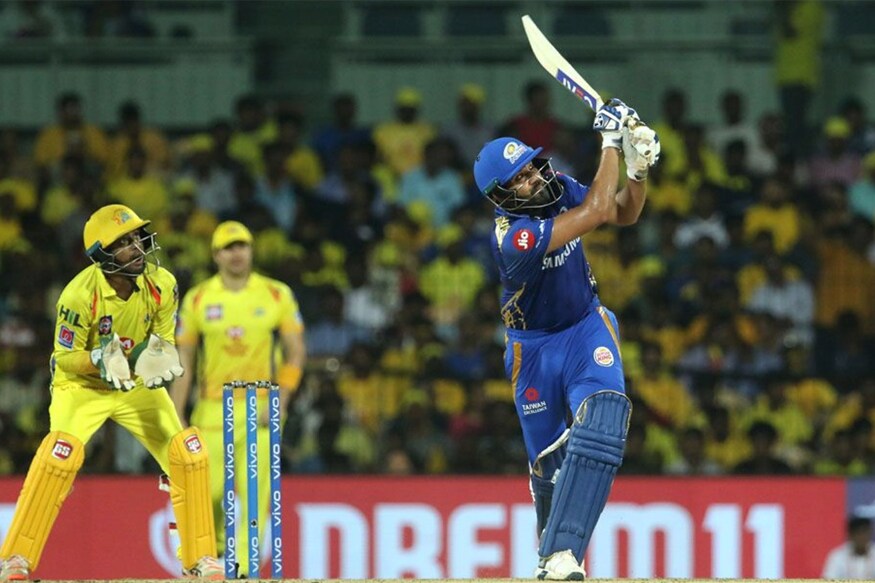 He has led Mumbai Indians to three IPL titles but Rohit Sharma's IPL record in the past three years does not make for good viewing. From being found out against swing up front and googlies in the middle overs to jumping back up the order this season, Rohit has had his fair share of troubles in the tournament.
After averaging above 30 in every single edition from 2011 to 2016, in the last three years his numbers have tapered downward. He had a poor 2017 where he made 333 runs in 17 matches at an average of 23.78 and a strike rate just above 120. In 2018, he seemed to have a glaring weakness against googlies that opposition teams exploited.
He still struck at a decent strike rate of 133.02 but that wasn't enough to hide another average in the low 20s. The trend seemed to be continuing this season until at Chepauk on Friday when he turned around his poor run of form with a gritty half-century against Chennai at Chepauk.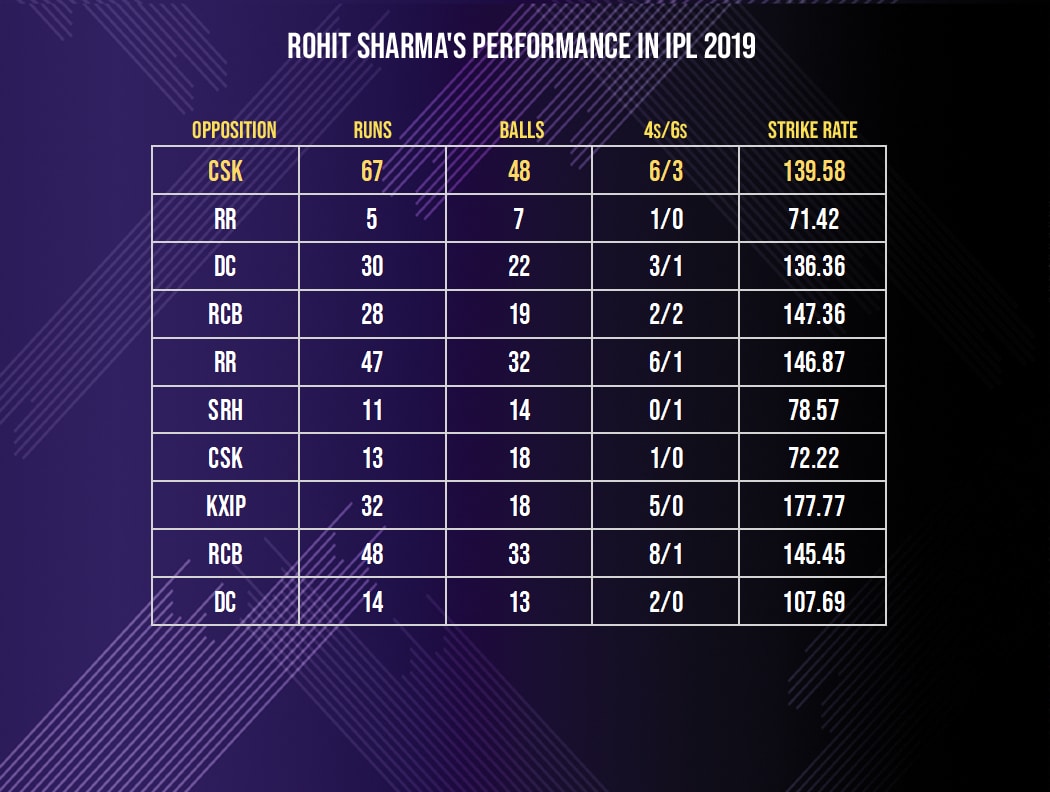 Rohit had made only 228 runs in 9 matches and with Chennai having three spinners turning the ball away from him and Deepak Chahar swinging it upfront, it seemed like Mumbai might be better off pushing Rohit to the middle.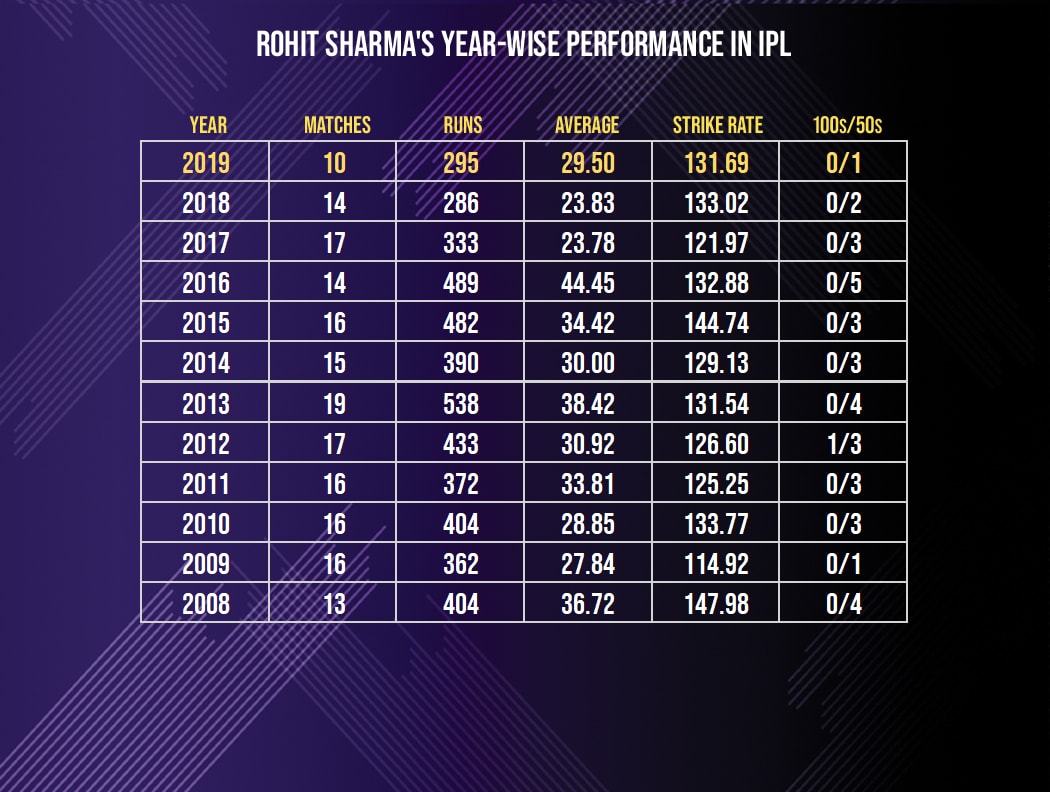 That seemed to be their tactic when Evin Lewis was included in the playing XI but Rohit stuck to his pre-tournament decision and walked out to open the innings. He struck a superb boundary off Chahar first ball and then unleashed a flurry of good looking strokes against Harbhajan Singh to notch up his first half-century of the season.
Before Friday, Rohit was the third highest run-scorer in matches between Chennai Super Kings and Mumbai Indians. He had 560 runs and came behind Suresh Raina (588) and MS Dhoni (715) but with his fighting half-century, Rohit has climbed over Raina.
It is also a big turning point for Mumbai Indians towards the end of the season. Rohit's form had been a worry for them despite a good tournament so far. At Chepauk, he turned that around which also augers for team India who will hope that he can find some form in the IPL and thereby boost his confidence for the World Cup.