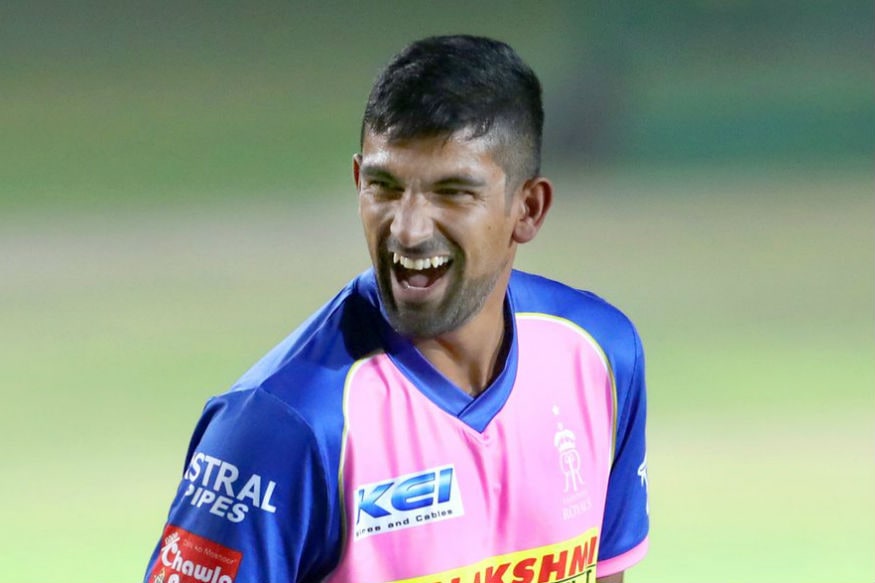 Being part of an IPL franchise means players have to be a part of a number of photo and video shoots during the course of the tournament.
And while these can be seen as taxing by some, the Rajasthan Royals players chose to have some fun at their recent photo shoot.
Standing in front of the green screen and finding ways to appeal for wickets brings out the comic side of the Royals, especially Ben Stokes.
The English all-rounder elicited a few laughs by using some not-so-friendly language that was duly bleeped out, besides acting the fool in general – including mimicking Shikhar Dhawan's celebration!
Ish Sodhi showed off his best appeal while Jos Buttler also joined in on the fun, doing his best impression of football star Cristiano Ronaldo's now-trademark celebration.
How to appeal for a wicket in front of a green screen 101 with the Royals! 😜

Watch on to see how lads channelled their inner actors at a recent photoshoot! #HallaBol pic.twitter.com/Cw0pJ1AxQo

— Rajasthan Royals (@rajasthanroyals) April 6, 2019
The Royals currently reside in the bottom half of the table after having lost a few close encounters but they did manage to register their first win of the tournament by beating the beleaguered Royal Challengers Bangalore.
They will now hope to use the momentum from that game in order to rack up a few more victories and make a tilt for a spot in the play-offs. ​