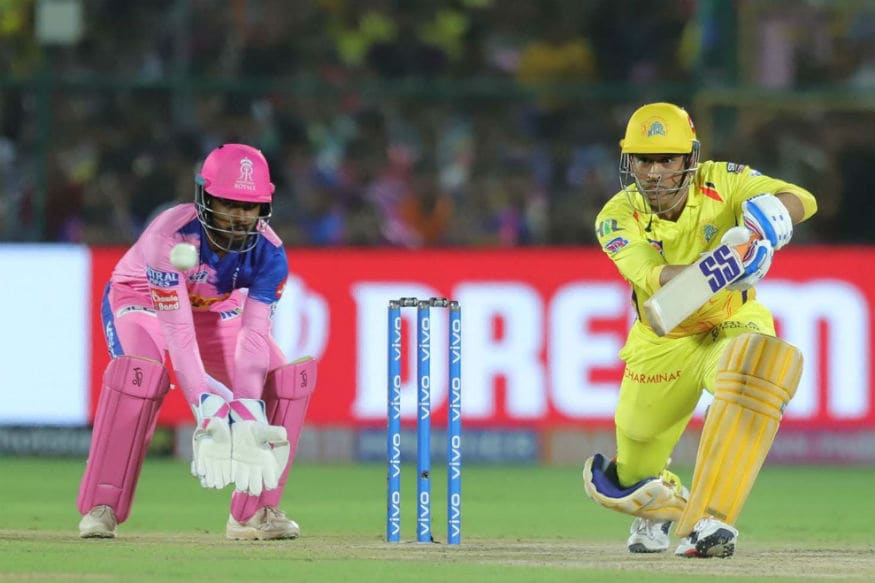 MS Dhoni admitted that Rajasthan Royals managed to keep the pressure on the Chennai Super Kings right until the end but warned his teammates that they will need to work on their weaknesses as the IPL 2019 progresses.
"Credit to Rajasthan, they were able to build up pressure right till the end. Once you win games like these, you are able to learn a lot from them," Dhoni said at the post-match presentation.
"But it is important to work on the negatives that have not gone well for us too. Otherwise it can come back to hurt us later in the tournament."
Dhoni also spoke about how the size of the outfield as well as the nature of the wicket ensured he stayed confident as the game went on.
"The outfield is big and fast. The ball was coming on nicely in the second half. In the last two overs, I felt we had to get two hits. If the wicket is not good, then it becomes slow.
"It's important to see if we made an error in execution of our bowling plans or the opposition batsmen batted really well.
"The good thing is we have won the game here so it gives us the liberty to test a few bowlers in the next game against KKR."
Meanwhile, a dejected Ajinkya Rahane said that his side still need to learn how to come out on top during the key moments of the match.
"I still feel we need to win those crunch moments. There is a lot to learn for me as well as a captain, this is a challenge for me and I need to learn from my experiences."
"I don't think I would have done anything different than we did. Credit to our bowlers, we thought 150 was a really low score, 170 would have been a better score. Just because of Shreyas and Archer we got that many."
Ambati Rayudu, whose 95-run partnership with Dhoni helped CSK recover from being 24-4, said the two of them felt no pressure when out in the middle.
"It was tough going for sure; the wickets have been slow. We both are really experienced. You dream for such situations where you can take your team out of trouble. There was no pressure."