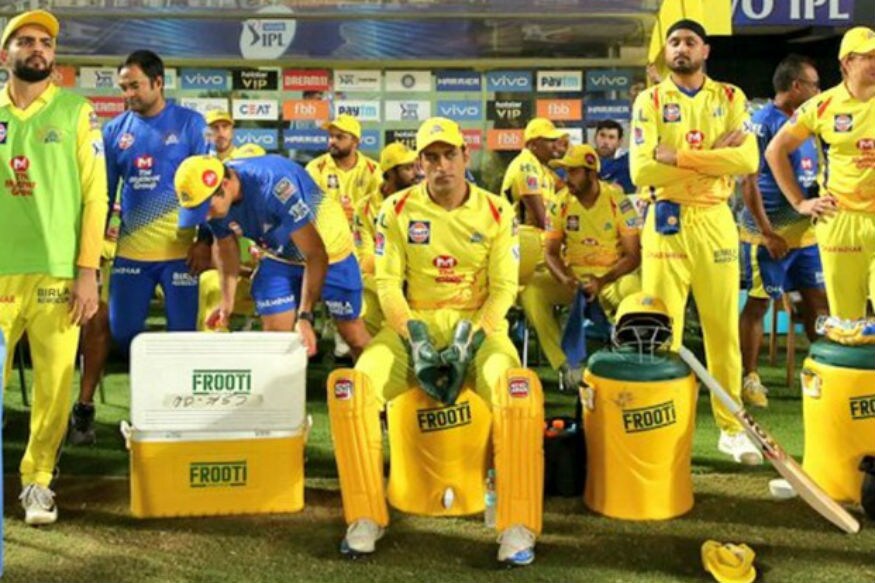 WHERE THEY FINISHED
Runners-up, losing to Mumbai Indians by 1 run in the final.
WHAT WORKED
MS Dhoni, spinners
Best batsman, crowd puller, keeper par excellence, captain cool. Dhoni was CSK's one-man army this IPL, doing everything he could to lift the side. CSK's top order had plenty of issues through the tournament, which meant Dhoni had to literally carry the side on his shoulders. He did that consistently, scoring 416 runs from 12 innings.
Dhoni's importance was seen not just in his presence, but absence too. When he missed a couple of games in the season due to back issues, CSK looked like anything but defending champions. They were lacklustre and seemed devoid of directions. With Dhoni behind the stumps to take control of the situation, CSK seemed much stronger.
CSK's spinners got 62 + of the team's 107 wickets this season, the most among all sides. The home pitch at the MA Chidambara stadium suited their style of play, and the likes of Imran Tahir, Harbhajan Singh and Ravindra Jadeja proved too good for oppositions. The spinners' form made up for CSK's batting woes, and they won six of their seven games at home.
WHAT DIDN'T WORK
The middle order.
Suresh Raina scored 375 runs from 16 innings at a strike rate of 125. Ambati Rayudu scored 281 runs from 16 innings at a strike rate of 93.98. Kedar Jadhav scored 162 runs from 12 innings at a strike rate of 95.86.
That's CSK's No. 3, 4 and 5. Dhoni's consistency made up for these failures a little, but as the captain said after losing the final, the middle order just didn't step up through the tournament. The openers were struggling too, but both Shane Watson and Faf du Plessis came good in the crucial stages - second qualifier and final. The same can't be said about the middle order though.
BEST PERFORMERS
BATSMAN
MS DHONI
416 runs | 12 innings | 83.2 average | 134.6 strike rate
In short, Dhoni was the reason CSK even reached this far.
BOWLER
IMRAN TAHIR
26 Wickets | 17 Innings | 6.7 Economy | 22.87 Average
The legspinner had a lot of running to do this season! Tahir ended as the highest wicket-taker of the IPL, and was the go-to bowler for Dhoni every time he needed wickets. The Chepauk track has definitely helped, but Tahir has been effective away from home as well. His 4 for 27 against Kolkata Knight Riders at Eden Gardens in Kolkata is a case in point, helping CSK to victory. Tahir got two four wicket hauls this season, the other coming against Delhi Capitals at home. Along with Harbhajan Singh, Ravindra Jadeja and at times Mitchell Santner, Tahir led a deadly spin attack for CSK.
DISAPPOINTMENTS
SURESH RAINA
The second highest run-scorer in the tournament's history had a terrible season, scoring just 383 runs from 17 innings. He looked out of form throughout, and never got going, scoring just three half-centuries. His success from No. 3 is one of the biggest reasons for CSK's consistency, but that wasn't the case this season.
Apart from his batting, Raina was disappointing on the field too. Once a top class fielder - Jonty Rhodes rated Raina the best fielder in modern era - Raina was forced to field inside the ring through the tournament due to obvious fitness issues.
Raina's troubles came to the fore in the final against Mumbai Indians. He first dropped a simple catch to reprieve Hardik Pandya. He then struggled for a 14-ball 8 with the bat, sucking out the momentum after a good start. It was a sad finish, and season, for one CSK's biggest stars.
PROMISES
It's hard to find a 'promising youngster' in the dad's army! But if there's one for the future, it's perhaps Santner. The New Zealand left-arm spinner played only four matches this year, bagging four wickets in all. The 2 for 13 in Chennai against Mumbai Indians was his best spell, although it didn't end in victory. His season also included a last-ball six that won CSK their game against Rajasthan Royals in Jaipur.
AREAS TO IMPROVE NEXT SEASON
Shane Watson has retired from the Big Bash League, and it remains to be seen if he'll play another season in the IPL. Even if he does, his fitness and form will remain a worry. One of CSK's biggest strengths over the years has been successful opening batsmen, and they might look out for fresh options in the auction ahead of next
year.
CSK would also need better players/performances given the way Raina, Rayudu and Jadhav batted.