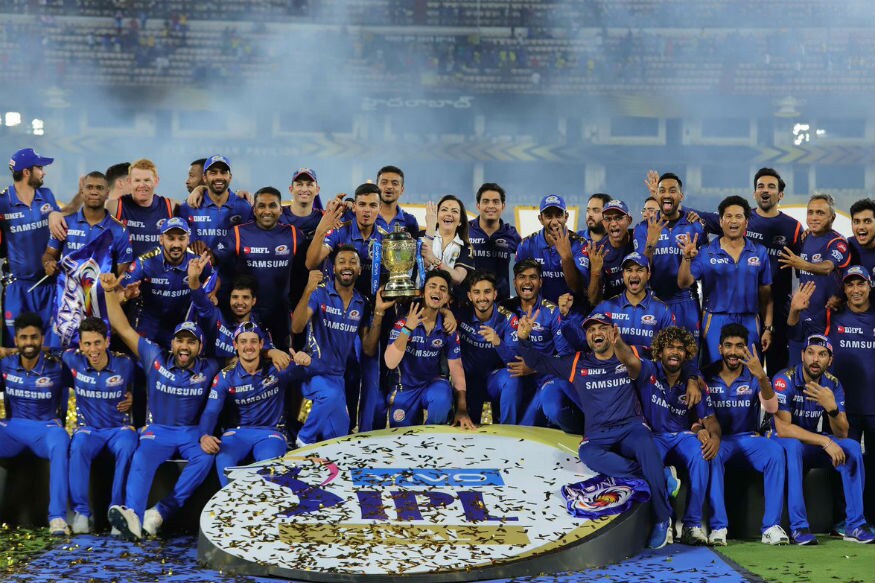 Where they finished: Champions
Group Stage: Played 14 | Won 9 | Lost 5
Qualifier 1: Defeated Chennai Super Kings by six wickets
Final: Defeated Chennai Super Kings by one run
What worked
Performing as a team; Jasprit Bumrah's Searing Yorkers
Not one Mumbai bowler is in the top-five of the season's wicket-takers list. Only one Mumbai batsman is in the top ten of the run-scoring chart. Yet, Mumbai find themselves as the winners at the end of the league.
Time and again Rohit Sharma has said at press-conferences how rather than individual brilliance, Mumbai is a team that believes in collective brilliance. At every stage of the tournament, they have had someone standing up for them and doing the job. Be it Hardik Pandya, Rahul Chahar, Kieron Pollard or Jasprit Bumrah, Mumbai have had people churning out consistent performances one after the other. With the bat as well, barring Quinton de Kock not many have been amongst the runs but the smaller contributions as a team have taken them to the title.
While most bowlers did their bit quite well, Jasprit Bumrah was at most times the difference between a loss and a win for Mumbai. His economy of 6.63 was one of the best this season and the fact that he bowled most of his overs in the Power Play and the death, makes it even more special. Batsmen have found it almost impossible to get anything off Bumrah and that has made the life of other bowlers slightly easier.
What Didn't Work
Rohit Sharma - the batsman
It is quite difficult to pinpoint a weakness in a side that has won the championship but if there was a weak link, it has to be Rohit Sharma's indifferent form with the bat. Rohit returned 405 runs in 15 matches which included just two half-centuries. His average of 28.92 and strike-rate of 128.57 was also pretty low when we compare to the lofty standards that Rohit has achieved. He looked scratchy all tournament and was not just able to give the starts his team would have so dearly wanted. He, however, made up for most his failures with the bat, on the field leading the side astutely.
Best Performers
Batsman
Quinton de Kock - M: 12 | R: 529 | Avge: 35.26 | S/R: 132.91 | 50s: 4
The left-hander was by far Mumbai's best batsman and as the season progressed got better and better. He was crucial in getting his side off to a quick start and more often than lay a solid foundation for the rest of the batsmen to follow. In all, de Kock scored 529 runs in 12 games at an average of 35.26. He was Mumbai's highest run-scorer this season.
Bowler
Jasprit Bumrah - M:16 | Wk: 19 | Avge: 21.52 | E/R: 6.63
There is no looking further than Bumrah in this regard. The 25-year-old was at times unplayable not just in the power play but also in the death overs. He mixed his variation well, got the yorkers on point and even when bowling the odd short ball ensured he did not bowl it to the batsman's strengths. He returned 19 wickets in 16 games at an average of 21.52.
Disappointments
Ishan Kishan and Yuvraj Singh
Ishan Kishan had quite an average tournament. He has made quite a name for himself for Mumbai in the previous years but just could not get going this time around. He played only seven games where he could manage 101 runs at an average of 16.83 and a strike-rate of 101. The youngster is one of the brightest talents in the Mumbai setup and they would have expected him to perform much better in the middle-order.
Yuvraj Singh started off well scoring 53 in Mumbai's tournament opener against Delhi Capitals. But his form dipped in the coming games and he was dropped after just four outings. He could just score 98 runs in four matches at an average of 24.50 and strike-rate of 130.66.
Promises
Rahul Chahar was easily the most promising bowler not just for Mumbai but across all teams. He played 13 games this season and had a telling impact each time. He took 13 wickets but what was most impressive was his economy rate of 6.55, one of the best this tournament. He was given the task of strangling teams in the middle overs and he did his job to utmost perfection.
Areas to Improve Next Season
Well, there aren't too many areas to improve for a team that has won the title but if there is one it is the middle-order. Mumbai have been losing wickets in a heap quite regularly in the middle phases leaving the likes of Hardik Pandya and Kieron Pollard too much to do in the end.