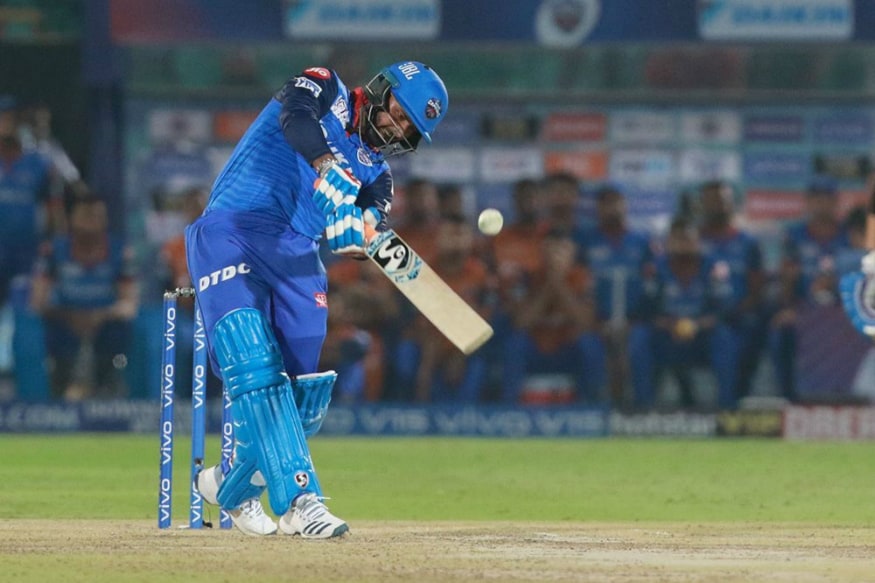 After powering Delhi Capitals to a six-wicket win over Rajasthan Royals in the IPL 2019 on Monday, Rishabh Pant admitted that his selection snub from India's World Cup-bound team was on his mind but he backed himself to get his side home.
"I won't lie, the selection thought was running in my mind. But I focused on my process and I trusted my skills and it worked for me," Man of the Match Pant said in the post-match presentation ceremony.
"To make your team win in an important match is a good feeling. The most important things for our team is that everyone needs their role," he added.
DC skipper Shreyas Iyer was full of praise for the way both Pant and Shikhar Dhawan got on with their job at the Sawai Man Singh Stadium in Jaipur.
"Shikhar is doing a great job in powerplay and Rishabh finished brilliantly. Ricky tells us that batsman who gets the start should bat for a long time."
He did, however, repeat a familiar theme of DC's season: their home ground pitch at the Feroze Shah Kotla need to improve.
"When we play away from home wickets are so good luckily and it is perfect for our batters. We are unaware of how the wicket is going to play at our home and we are being outplayed at home."
Dhawan admitted that a shift in his mindset has been responsible for his recent resurgence in form as he is now looking to be more aggressive early on.
"I would say from the Bangalore game, I changed my mindset. Realized that I needed to play more aggressively. It's been going good for me.
"I am able to get good starts for my team and I am happy. There was just the one game where I needed to take time with early wickets but now I feel that I need to go from the start."
RR skipper Steve Smith, meanwhile, said that his side could have gotten a few more runs towards the end but gave full credit to Delhi.
"We probably didn't finish off with the bat as well as we could have. I thought Morris and Rabada executed well in the backend. This was the best wicket we have played on all tournament.
"Shikhar played a magnificent knock and Rishabh is a powerful young man who can play the ball in strange spots. So full credit to them."