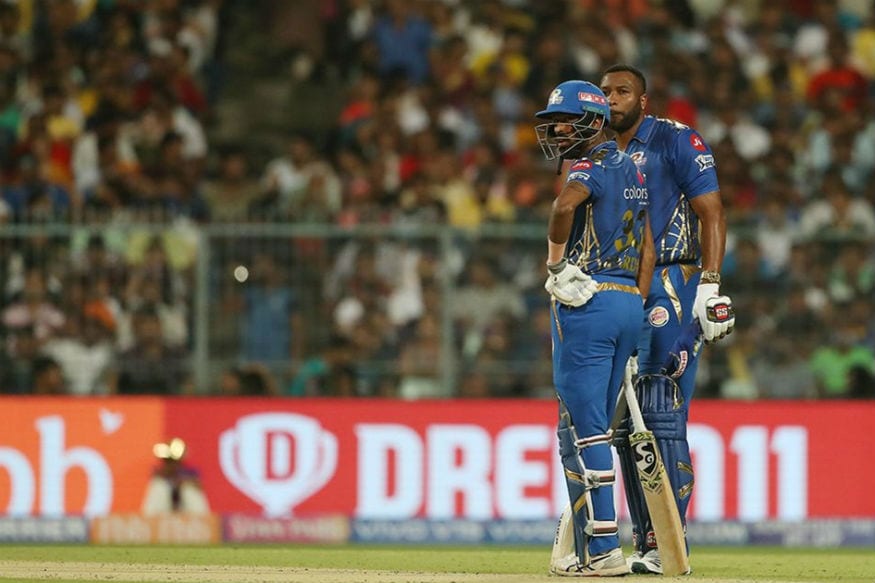 Hardik Pandya has amassed 355 runs in 12 matches this season. He has only faced 179 balls this season which puts him below three other Mumbai players in terms of most balls faced this year - Quinton de Kock, Rohit Sharma and Suryakumar Yadav.
The first two are openers and it is understandable that they get the opportunity to face more balls. However, it is strange that Suryakumar Yadav, who has struck 269 runs in 12 games at an average of 24.45 and a strike rate of 128.7, has faced more balls than Pandya or Pollard.
The difference is evident when you check the strike rates. Pandya has scored at an incredible strike rate of 198.32 this season which is not only the best in the Mumbai Indians side but also the second best after Andre Russell in the whole season. He has averaged a superb 50.71, yet Sunday was the first time this season that he had faced 20 balls or more in an innings.
He has 27 maximums, the second best this year, with 9 of them coming in the game on Sunday at Eden Gardens. Pandya was in the mood with Mumbai's required run rate bordering impossible. He struck nearly half of the first 13 balls he faced for sixes to race to 41 in 13 deliveries with 36 of those runs coming in sixes.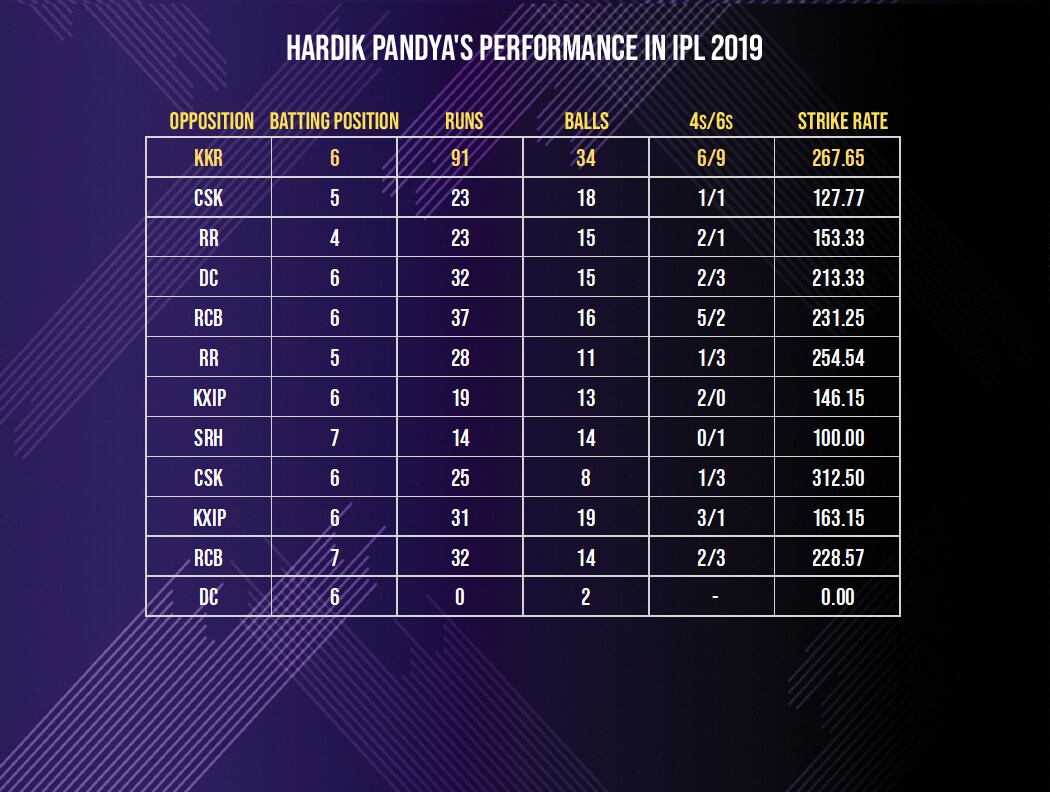 Even as Pollard departed, Pandya raced to his half-century in 17 balls with a six off Sunil Narine to record the fastest fifty of this IPL season. Pandya was merciless as he plundered 91 in just 34 balls with the help of nine maximums. In the end, he had too much to do.
Pandya had come out with Mumbai needing 175 to win from 11.4 overs. The first eight overs had yielded just 52 runs. It brings to light questions regarding how Pandya has been used this season. In nine out of 12 matches, the big hitter has batted at no. 6 or lower for Mumbai Indians. He has struck at a strike rate of 150 or more in eight out of 12 matches he has played. In six out of those eight, he has gone at a strike rate of 200 or more.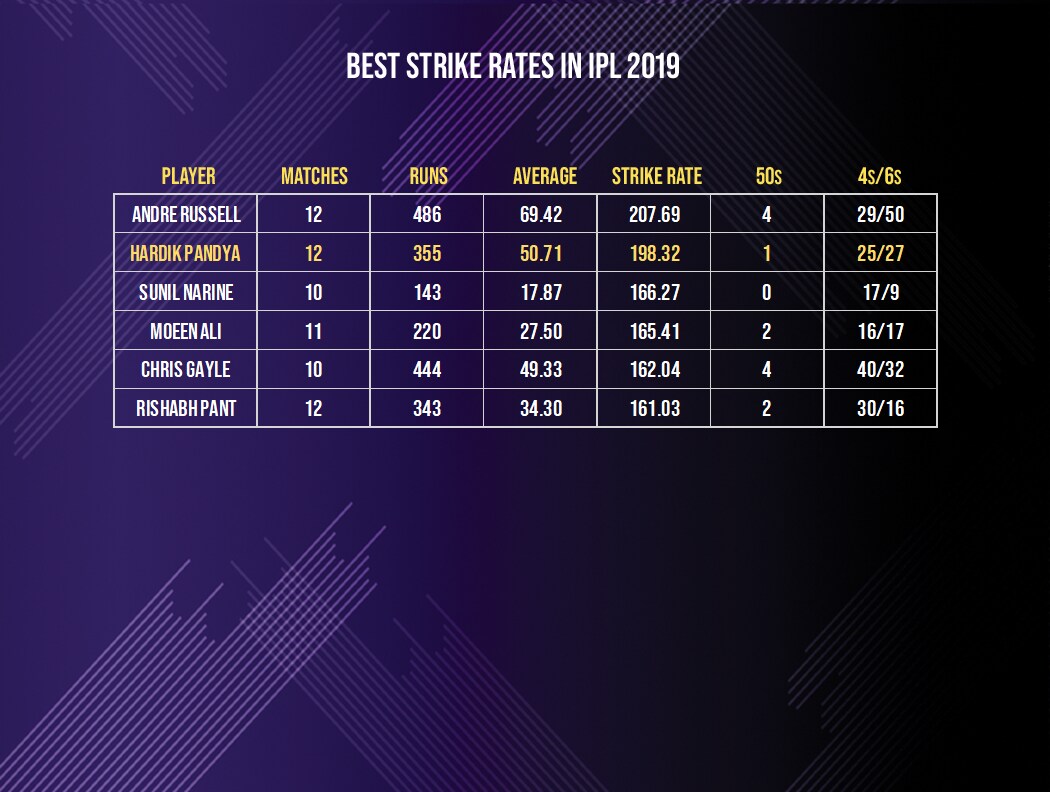 With him consistently making an impact down the order, it is strange that the think-tank haven't thought of pushing him up the order. Kolkata Knight Riders had done the same mistake with Andre Russell but they corrected it on Sunday by sending him at no 3. At least after watching how that move paid off, Mumbai ought to have pushed him to no 3 at Eden Gardens. It might well have been the difference on a high scoring belter.
With the World Cup approaching, India would be rejoiced at how Pandya has been performing with the bat this season. In particular, his confidence and ability to strike from the word go would impress them. But they might want to stay away from making the same mistake as Mumbai Indians. Using him according to game situations rather than defining a set batting position for him might just be the thinking they need to bring home the World Cup.