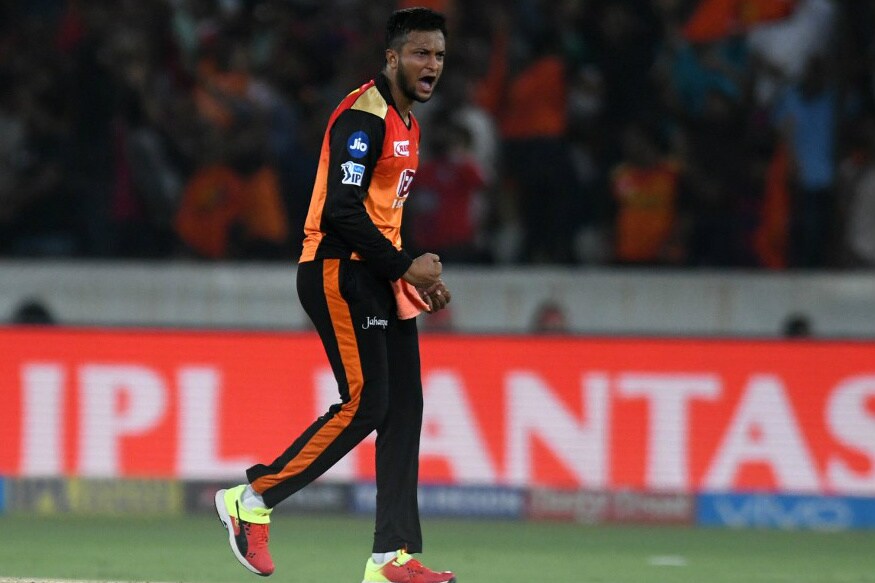 What a difference a season makes. In 2018, Shakib Al Hasan was a pillar of the Sunrisers Hyderabad unit that made it to the final before losing to Chennai Super Kings. He played in each of the team's 17 games, bagging 14 wickets and scoring 239 runs. This year, in complete contrast, the Bangladesh all-rounder has been able to break into the playing XI for just two matches so far and has just one wicket to his name.

It has been frustrating for the 31-year old, but Shakib isn't one to mope while sitting on the sidelines. While there has been precious little game time, Shakib has been working overtime to get into the best physical shape possible for the World Cup in just over a month from now.

"It's disappointing when you're not playing regularly. But you have to look at the way overseas players have performed. It's a difficult situation for the team management as there are so many quality payers sitting on the bench," Shakib told CricketNext. "In fact, in all this time I have been training even more than I would usually do in between matches. I have been doing everything to stay fit and have been working towards everything I had to. It's good that I'm getting some time to train properly and get fitter and stronger.

"I look at it (sitting out) this way -- the way you assess the match while playing is different from the way you assess it while sitting out. You just get to learn a lot from it too."

Although he has been consigned to the bench for most of the tournament, Shakib has chosen not to join the preparatory camp of Bangladesh from April 23, choosing instead to remain with the franchise. With the in-form Jonny Bairstow having left to join England, Shakib's pedigree may just allow him to feature more regularly towards the final stages of the season.

"Right now, my focus is solely on the IPL," he says. "And then we have the tri-series against West Indies and Ireland which is very important for us (Bangladesh). So, there is still some time left for the World Cup. We'll think about it as we get closer to it.

"Having said that, we have a very good side for the World Cup. I'm a little worried about our bowling, especially with the new ball and at the death. But then I'm optimistic that we can go a long way in the tournament. We have the most experienced guys in the side, who have played 3-4 World Cups, so they know what all needs to be done."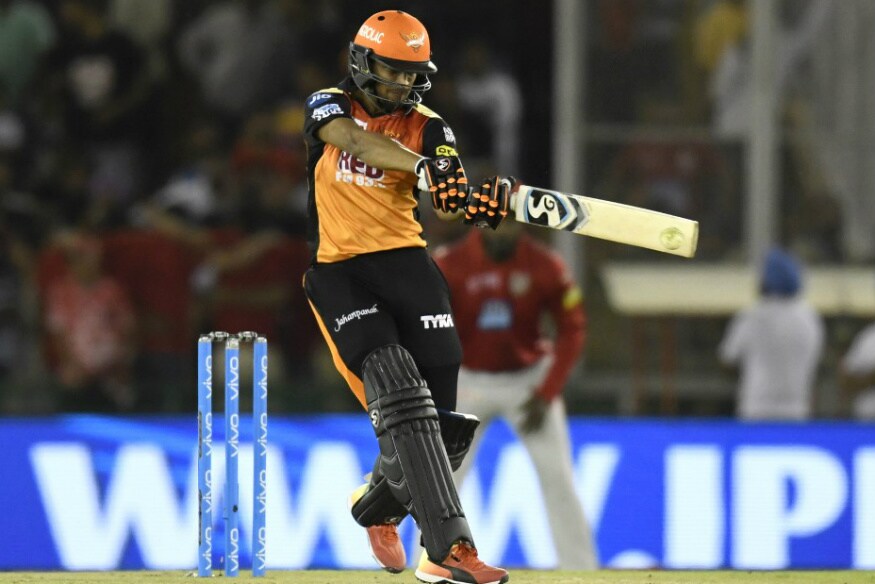 (Image credits: AFP)

With five wins and five losses from their ten games so far, Sunrisers find themselves facing a stern challenge to make it to the last four. While the likes of Bairstow, David Warner and Rashid Khan have performed well, Shakib has identified some areas the team can improve upon - death bowling & middle-order batting being the foremost.

"In T20, a team's top three will get will be the ones doing most of the scoring," he said. "The middle-order and lower-order can only chip in with a few runs as and when the situation demands. At this moment, it is not happening for the team, but the players and the team will work their way out of the tricky situation and come good in the next few games.

"Last year was good for us in terms of death bowling but this year we have been conceding more runs. Everyone is working on it. Hopefully, we will reduce leaking runs from here on.

"In this IPL, the teams are more calculative. They are keeping more wickets in hand in the first 10 overs and going all out in the next 10 or last five to six overs. However, we have some experienced bowlers who can contain the batsman and do well from here on."

The standout performer for the team this year has been Warner, who is currently leading the charts for the highest run-getter in the tournament. The Australian missed the tournament last year following the ball-tampering scandal, but Shakib says he was very much part of the set-up at the franchise.

"Last year when Warner wasn't there with the team, we didn't really feel he was away from us," Shakib says. "He was in constant touch with the team and would message us all the time, supporting us. It's a good situation to have him back in the team."

First Published: April 26, 2019, 7:17 PM IST