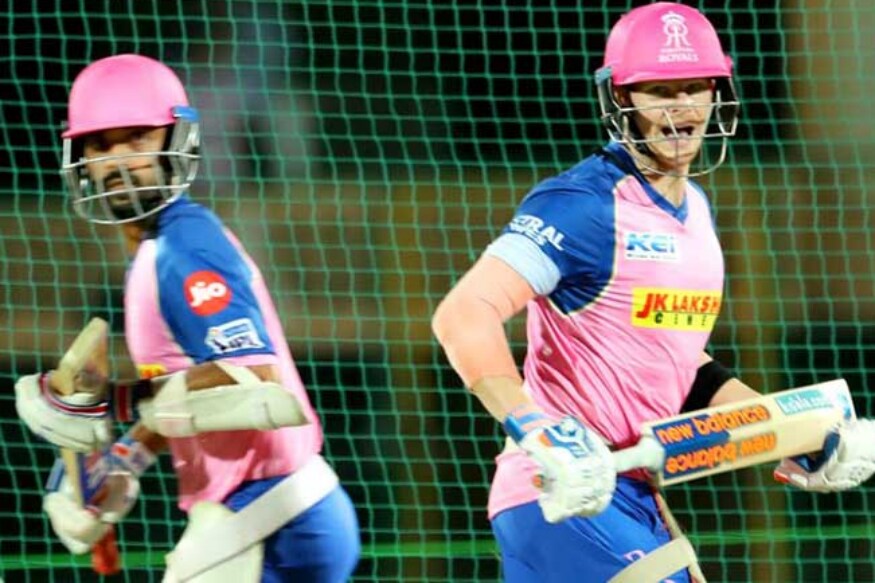 Ajinkya Rahane has been removed from his position as captain of the Rajasthan Royals hours before their crucial game against the Mumbai Indians in Jaipur. The Royals will now be led by Australian Steve Smith.
Rajasthan currently sit at seventh spot in the IPL table with just four points from eight games, and the franchise believes that a "fresh approach" is needed.
"Ajinkya Rahane did a fantastic job in leading the team to the playoffs last year, however, the franchisee now thinks a fresh approach is needed to bring their 2019 campaign back on track," a statement from Rajasthan Royals stated.
"Steve has always been part of the leadership team within RR and Rahane will continue to be a key voice in the side, therefore the Royals see this as a small restructuring process to secure the results required to move up the table.
Meanwhile Zubin Bharucha, Head of Cricket for Rajasthan Royals, said, 'Ajinkya is and will always be a true Royal. He led the team to the play offs in 2018 in a very challenging scenario and that will go down as one of the great comebacks of the IPL. He remains a key part of our side and leadership team and will extend support wherever required to Steve."
"Steve is one of the most innovative and successful captains in the world, in all formats of the game. We are confident he can lead the Royals to success," he added.
Smith, who has played seven games this season, was left out of the last match for compatriot Ashton Turner against Kings XI Punjab which they lost.
In his seven games so far, Smith has managed to score a total of 186 runs with a highest of an unbeaten 73 and a strike rate of 108. On the other hand Rahane has scored 201 runs in eight games with a strike rate of 133. Both players have scored only one half-century in the tournament so far.