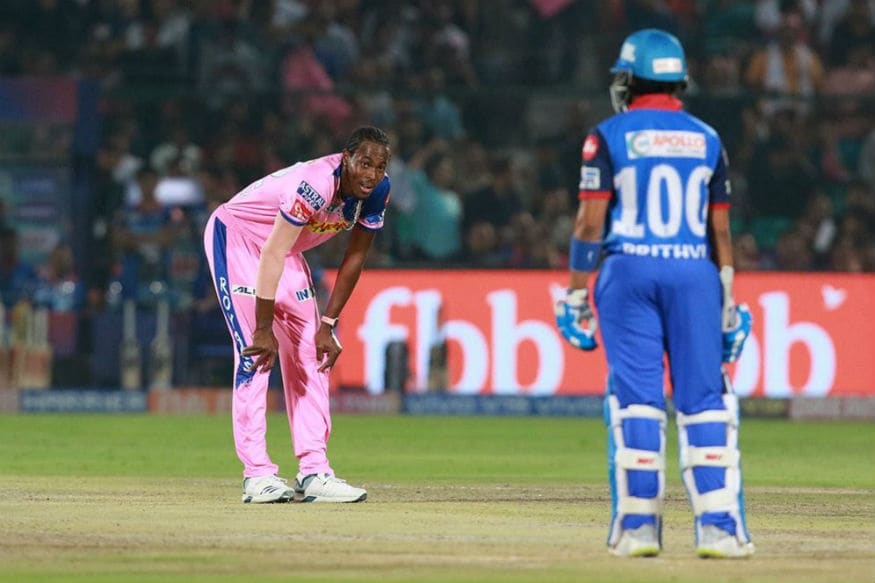 A fast delivery from Jofra Archer hit the stumps on the full, but for yet another time in the IPL 2019, the bails refused to move.
The incident occurred in the last ball of the 16th over in Delhi Capitals' chase of 192 against Rajasthan Royals in Jaipur. Archer's delivery beat batsman Prithvi Shaw and hit the leg stump bail on the full, but the stubborn bail denied the bowler a wicket. Shaw fell in the very next over and Delhi went on to win the game.
It's believed that the weight of the zings bail, due to electric wirings, is around twice that of a normal bail.
This is the fourth time in this IPL that the bail has not been dislodged despite the ball hitting the stumps and the second instance involving Archer.
In an earlier game against Chennai Super Kings, Archer had MS Dhoni 'bowled' when a defensive shot rolled back to hit the stump, but the bail didn't move. In another game between CSK and Kings XI Punjab, Dhoni almost pulled off a freak run out against KL Rahul, but once again the bails did not come off.
In a game between Royals and Kolkata Knight Riders, opener Chris Lynn got a lucky break when he inside edged a delivery by Dhawal Kulkarni with the ball going on to hit the stumps and ricochet to the fine leg boundary, without the bails moving.