Twelve seasons into its controversial and bombastic existence, it's clear that the IPL is the best Twenty20 league in the world. The world's biggest names plan their year around this showpiece, so much so that even World Cup build-up has waited for this show to end. Gone are the days when the need to fill seven Indian slots in each XI spread the talent pool a bit thin; India is now supplying some irresistible domestic talent to the league, and the quality of action on display is remarkably high.

It's fair then to expect the IPL to set the benchmarks and trends that the rest of T20 will adopt. 2019 was a slightly disappointing season on that front: old tricks were redeployed, existing templates were reused, and some bad habits reinforced. Here's a list of things we'd have loved to see (more of) in IPL 2019:

Get going, if you can't get going




KKR needed 189 runs in 16 overs to beat RCB when Robin Uthappa walked in to bat at No. 4. He batted until the 12th over, facing 20 balls - one-sixth of Kolkata's entire allocation - scoring 9 runs. This was the very definition of a match-losing innings, but it need not have been. It was clear from the get-go that Uthappa was having an off day - the bowlers keeping him quiet were Marcus Stoinis and Mohammed Siraj, not Rashid Khan and Jasprit Bumrah. With Andre Russell waiting to bat, and an asking rate that was reaching comically impossible proportions, Dinesh Karthik would have been totally justified in retiring Uthappa out. Yet, there seems to be some sort of stigma against euthanizing a match-losing innings. Perhaps, if the captain in question was R Ashwin instead of Karthik… It takes one bold captain to make this logical, if somewhat cold-blooded call once, and the floodgates are sure to open. Retiring out misfiring batsmen will soon be commonplace; In fact, the day isn't far when batsmen strategically rule themselves retired out, a bit like in baseball. IPL 2019 missed the chance to usher in that future faster.

Keep the slow batsman in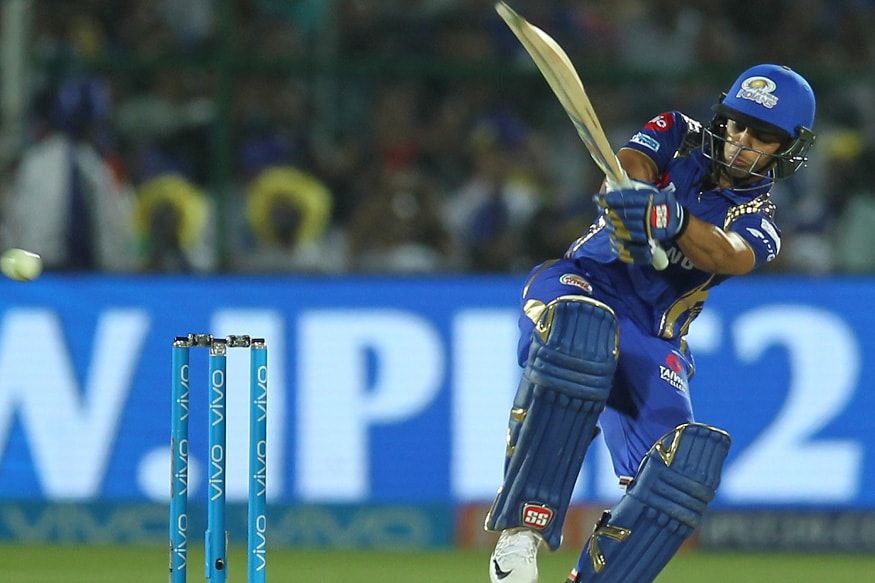 The batting side's tendency to delay the power-hitter is perplexing enough. It's even more confounding to witness the fielding side's lack of street-smarts in keeping the slower batsmen in. Ishan Kishan and Suryakumar Yadav had added 37 off 34 balls in the IPL final when they were separated by a Tahir googly that bowled Yadav. With Kieron Pollard and the Pandya brothers slated to come in next, CSK should have preferred to keep the slow-poke incumbents in. Perhaps they couldn't have helped having a batsman bowled. But the action that followed suggested they weren't clued into the bigger picture. Far before he missed Lasith Malinga's slower ball to hand Mumbai Indians the title by 1 run, Shardul Thakur had already had a profound impact on the end outcome. In the 13th over of Mumbai's innings, he took an incredibly athletic, juggling return catch to send back Krunal Pandya, thereby bringing Hardik and Pollard together. Despite Hardik having a poor day, the pair together contributed 57 off 35. Would CSK have kept MI to a lower score if they had kept the out-of-touch Kishan at the crease? We will never know. It's surprising that fielders never put down a sitter in such circumstances: perhaps there is a Pavlovian tendency to never drop a catch on purpose. Or maybe this is another one of those unwritten 'Spirit of Cricket' pacts. Hope to see this change in 2020. Ashwin, we are again counting on you.

Why delay the power-hitter?




It's now 3 years since the West Indies laid down the blueprint for T20 batting - pack a line-up with power-hitters from 1 to 8, and keep going for sixes. The IPL auction will never allow an accumulation of such power-hitting wealth to a single squad. But it should surely allow teams to innovate out of the conventional thinking of setting up a base for the big end-over rush. IPL innings have continued to follow the template of batsmen slowing down after the Powerplay. Bowling sides know this, and slip in a bunch of quiet overs in the 'middle overs', while saving their death specialists for the end. This season was asking for a disruption to this status quo, but it just never happened. Andre Russell, MVP of IPL 2019, batted only twice within the first 10 overs! Why not unleash some chaos? Imagine Russell and Hardik consistently walking out around the 7th over, forcing teams to bowl out their best bowlers (or risking serious damage by bowling their weaker bowlers)?

An addendum to this question: What is Ajinkya Rahane doing in T20 cricket?

Where's the mystery, spinner?




Four legspinners - Imran Tahir, Shreyas Gopal, Rashid Khan and Yuzvendra Chahal - are in the list of top 10 wicket-takers in IPL 2019. There's not a single offspinner, mystery spinner or carrom ball crusader in that list, furthering a trend of finger-spin floundering in T20 cricket. It's not that they were totally off colour - Harbhajan Singh rolled back the years with a series of stellar spells; R Ashwin could be accused of bowling easier overs, but his incisiveness never dipped. Rahul Chahar had a breakout season, while Ravindra Jadeja plugged away effectively for Chennai. Yet, when captains needed wickets, it was the wristspinners they turned to. It's not difficult to see why - the hard-spun googly wreaks havoc on a batsman's swing, regardless of whether he is from India or abroad. By the same coin, the offspinner struggles since he now doesn't have a ball that goes away. Eleven years after Ajantha Mendis first emerged, it's fair to say the era of the carrom ball is over. Batsmen seem to pick this variation off the hand. Sunil Narine had a miserable season, and his miseries can be linked to the drop in effectiveness of the one that goes away. Ashwin has resorted to bowling the odd legbreak to keep batsmen honest.

There was one moment of hope, though, for offspin. It came in the CSK v DC Playoff. In the 16th over of that game, Harbhajan wheeled in and looped up a delivery outside Sherfane Rutherford's offstump. Rutherford swung for midwicket, got an outside edge and was snared at short third man. The slow-mo replays showed that Harbhajan had quietly served up something that has mostly disappeared from cricket: it was a back-of-the-hand, garden variety doosra. Can we have this lovely piece of offspinning intrigue back in cricket please?

Decorum anyone?




First you had Virat Kohli and Rohit Sharma openly lampooning an umpire after he missed a no-ball. Then you had MS Dhoni walk into the field to argue with the umpires over another no-ball call. Those misdemeanours paled in comparison to Pollard's unforgivable act in the final, when he walked ridiculously far across his off stump before pulling out of his stance with the bowler halfway into his run-up - just to make his displeasure over a wide call known.

Cricket's lot has always been to live with the human element of umpiring. It is unclear when it became kosher for players to criticise, argue with, or mock umpires. But the boorishness tends to escalate in the IPL, and the culprits are uneasily the biggest stars in the game. Nothing brings out the disparity in cricket's economy more starkly than the IPL. On the one hand you have multi-millionaire superstars, imposing themselves on the game. On the other, you have stricken umpires, already overworked by the schedule and the sheer lack of hands at the elite level, having to make a host of split-second calls, under tremendous pressure. Errors are inevitable, and it's time the MCC re-looked at what an on-field umpire's remit should include.

Regardless of what they do decide though, cricket could do with better behaviour from the players. Hooliganism isn't the hallmark of this sport.

First Published: May 14, 2019, 7:51 AM IST