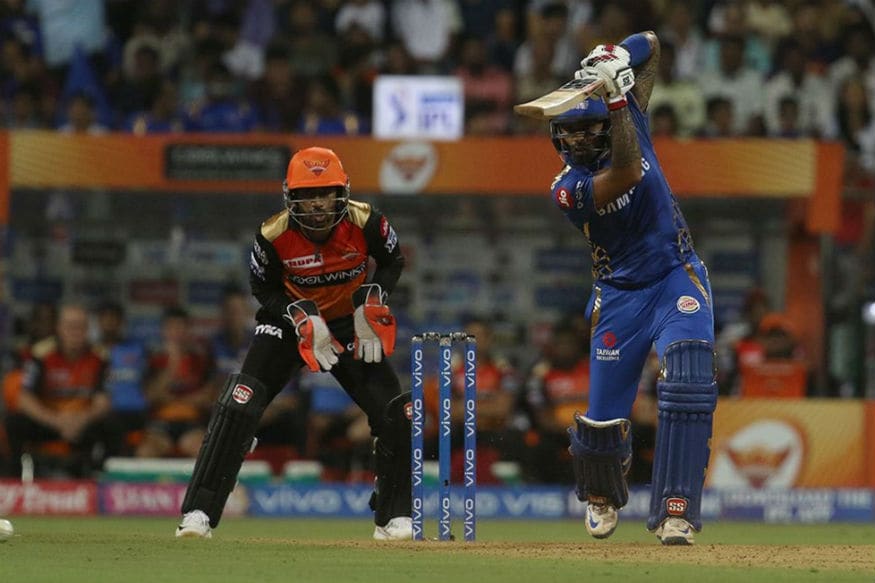 When Rohit Sharma chose to go up the batting order this season, MI were banking on Suryakumar Yadav to hold the middle order together with significant contributions. The Mumbai Ranji team skipper had a roaring 2018 at the top of the order, making 512 runs in 14 matches at an average of 36.57 and a strike rate of 133.33.
This was in sharp contrast to his record prior to 2018. In the four prior seasons he had played, Suryakumar had averaged 17.5, 26.57, 17.4 and 32.8 scoring less than 200 runs every single season. Then, though, he was slotted in the lower middle-order. But given the chance to open and he grabbed it with both hands last year.
However, a key decision made by the Mumbai Indians management this time was to open with Rohit Sharma. With Quinton de Kock and Evin Lewis also in the mix, Suryakumar wasn't guaranteed a top-order slot.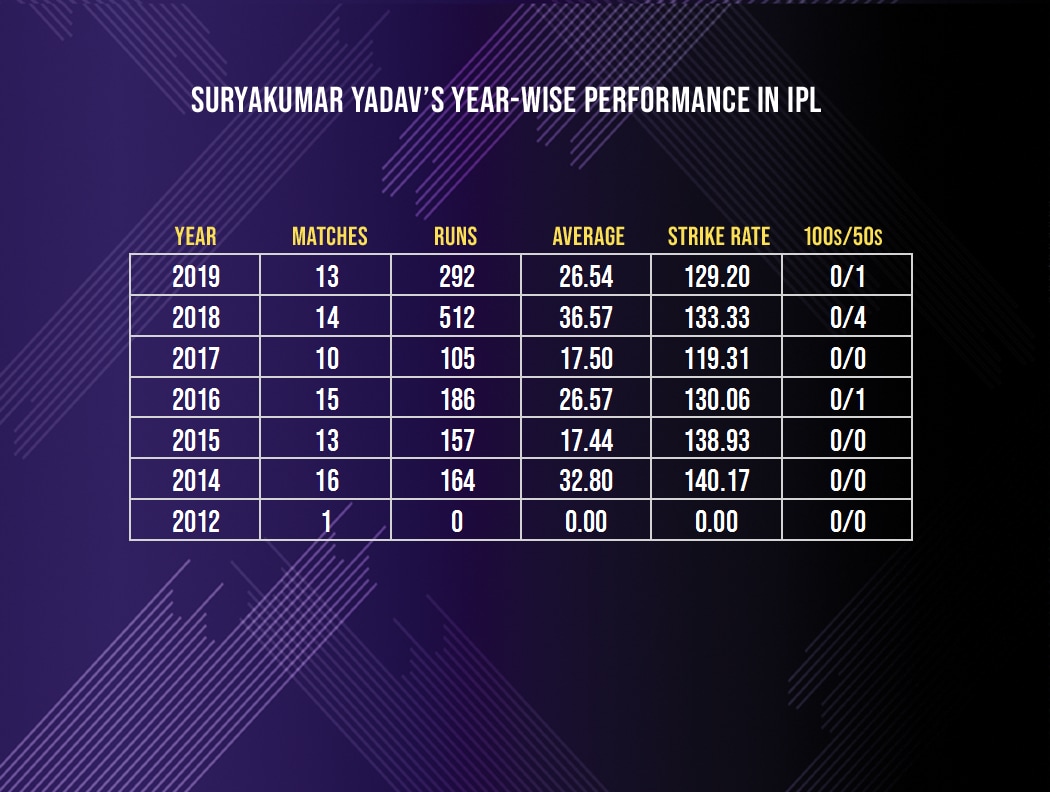 This year he has batted at no 3 mostly - two matches at no 4 aside - but hasn't made much of an impact. In 13 matches, he has 292 runs, which makes it his second-most successful season in terms of runs, but the average is a low 26.54. Even the strike rate is less than 130.
Except for one knock against Chennai Super Kings at home where he made 59 in 43 balls, Suryakumar has only teased to fire without actually doing so. His ordinary strike rate means that he consumes deliveries at the crease getting starts but does not convert them into something more substantial.
In seven of the 13 matches, Suryakumar has made scores between 15 and 35, showing that he has been getting decent starts but not converting them.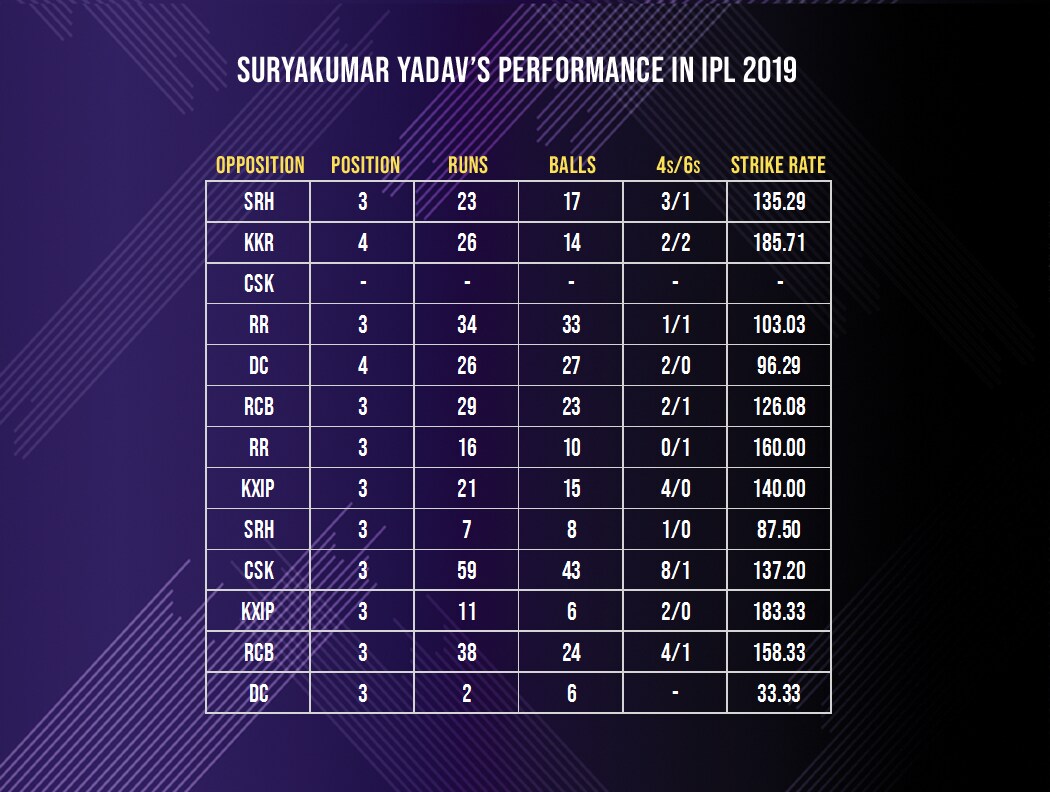 The problem with this is two-fold.
1) At no 3 he is expected to play the anchor role but instead falls soon after getting into his 20s meaning there is extra burden on the lower middle order.
2) His average strike rate means that he consumes too many balls for too little runs and denies the explosive MI pair of Hardik Pandya and Kieron Pollard time in the middle. For instance, Hardik has faced more than 20 balls only once in 13 matches this year despite striking at a rate close to 200 and scoring many more runs than Suryakumar.
Suryakumar needs to get clarity on his role in the team – is he expected to play the anchor in the middle order or is there a case for him to take initiative and show a little more urgency in his batting?