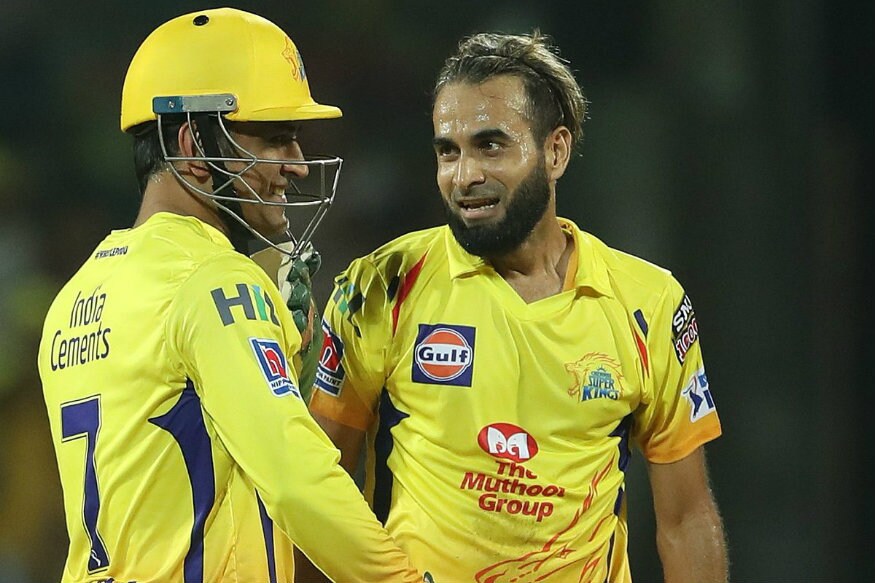 Chennai Super Kings captain MS Dhoni lauded his team for putting in a complete performance as they registered a five-wicket win over Kolkata Knight Riders on Sunday (April 14).
"I thought it was a really good win. They got off to a really good start but we bowled really well in the middle overs. Tahir provided the breakthroughs at the right time," said Dhoni at the post-match press conference.
"Overall it was a tough wicket, they had some really good batters. Lynn had a good day but we kept chipping away at the wickets from the other end which meant they reached a good score but not a par score."
Dhoni also laid rest to any worries regarding his back, which was treated by the physio during the game.
"Just spasms, it's a bit tight right now but it will get better," confirmed Dhoni.
Talking about his own approach while batting, Dhoni added that it was important to add quick runs in the middle overs.
"We had to be aggressive, we bat quite deep and you have to plan according to the opposition and the strength of the bowling line-up. Today I wanted to start hitting a bit early and it paid off as me and Raina added some quick runs in the middle."
However, he warned his batsmen to pull up their socks after Chennai once again lost plenty of wickets upfront.
"I feel batting we need to get better especially when chasing a target. There were a few soft dismissals, not every match needs to finish in the 14th or 15th over. Batters should look to bat deep," remarked Dhoni.
Imran Tahir was named man-of-the-match for his figures of 4/27.
"Winning is the most important thing. My plan was simple, I wanted to bowl wicket-to-wicket. I used my variations and happy with the way it came out. I am not worried about anything and I am just working hard. Playing with MSD, I am getting better everyday and just working according to the plans," said Tahir.