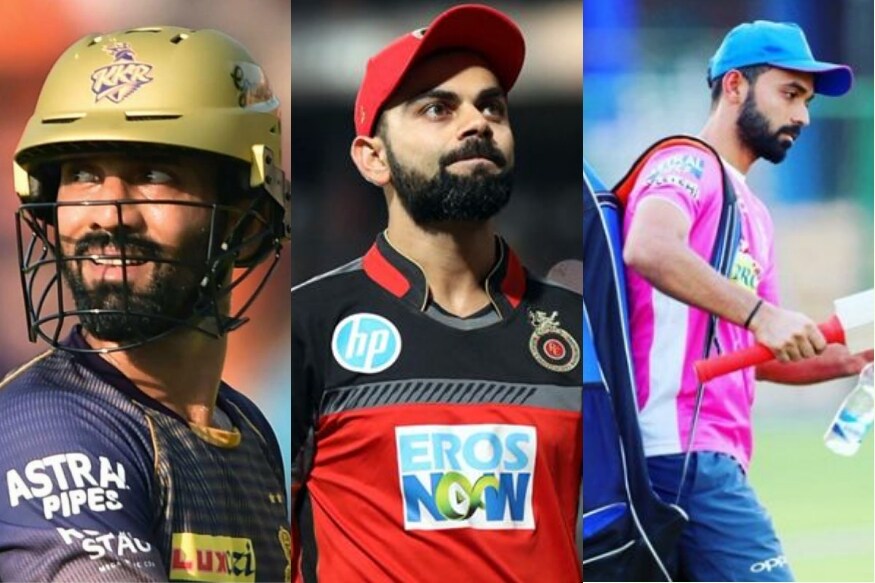 As the IPL playoff scramble intensifies, some teams have sealed their spots, while others are hanging in there, hoping for all sorts of NRR miracles to see them through. As always, Chennai Super Kings and Mumbai Indians are in the top half; Delhi Capitals have bucked the odds and made it into the playoffs. At the other end of the table, Royal Challengers Bangalore, Kolkata Knight Riders and Rajasthan Royals have fallen by the wayside, and will need massive bouts of fortune and form to get into the top four.
It's interesting to note that CSK and MI consistently make the top 4 - led by MS Dhoni and Rohit Sharma, the two most successful captains in the IPL, these franchises have established an aura of consistency. Barring these two and the under-rated Shreyas Iyer though, Indian captains - Virat Kohli, Ajinkya Rahane and Dinesh Karthik in particular - have had a fairly arduous season. It's not difficult to see why.
It's the 13th over of the 'South Indian Derby'. Kohli's RCB have just lost their third wicket for 99, but Chennai's Imran Tahir is threatening to handcuff the middle order.
Kohli's play should be straightforward - send in the left-hander Moeen Ali, who naturally would negate Tahir's turn. Further, Moeen is in impeccable form, having smashed 66 off 28 in the previous game against KKR, inclusive of a vicious takedown of Kuldeep Yadav.
Kohli doesn't send Moeen, and instead gives Marcus Stoinis a go. It is a strange choice, since Stoinis is notably poor against spin. He potters around for 14 off 13 balls, and the innings loses direction by the time he falls to Tahir in the 17th over. RCB go on to post 161, thanks to Moeen, who provides a late thrust with 26 off 16. Why was he not in earlier? Mistake No. 1.
Four overs to go in the chase, CSK need 57. A close to impossible ask, but Dhoni is in there, waiting for Kohli and his bowlers to make a mistake. Kohli has four overs of seam to go - three of them from Umesh Yadav and Navdeep Saini, and one from Dale Steyn. Surely, he'd save Steyn's over for the 19th, if not the 20th? He doesn't - and Dhoni nearly pulls the carpet from under his feet in Umesh's 20th over. Mistake No. 2.
It's down to the last ball. Dhoni needs 2, and RCB's only chance is a play and a miss. Surely Kohli is aware of his only escape route, and ensures his wicketkeeper is ready with one glove off? Nope.
"To be very honest, that was the last thing I would have expected," Kohli would say later, about the play and a miss that ensued, an eventuality that his keeper Parthiv Patel was thankfully alert to, and converted into a match-winning run out for RCB. Mistake No. 3
That's three mistakes in one game, and Kohli was fortunate enough to get a win despite his tardiness. These weren't his first errors, or his last - there were several in RCB's horror start to the season, and there have been more in prior years. Remember when he deployed Corey Anderson as a death bowler on a Chinnaswamy featherbed against Dhoni in 2018? That time Dhoni got the win, as Anderson returned figures of 0-58 in under 4 overs.
Elsewhere, Karthik's KKR came into the IPL with perhaps the most dynamic squad of the lot. The key to success for KKR lay in their answer to one question: At what number, in which over, should Andre Russell be sent out to bat? Karthik has spent the entire season looking for the answer, leading to all kinds of misgivings about his leadership skills, and open bickering from within the squad in press conferences. Karthik finally sent out Russell at 3 against Mumbai Indians. Russell responded with 80 off 40, Kolkata piled on a match-winning 232, and one wonders how far this team would have gone if their captain had been smarter in how he used his trump card.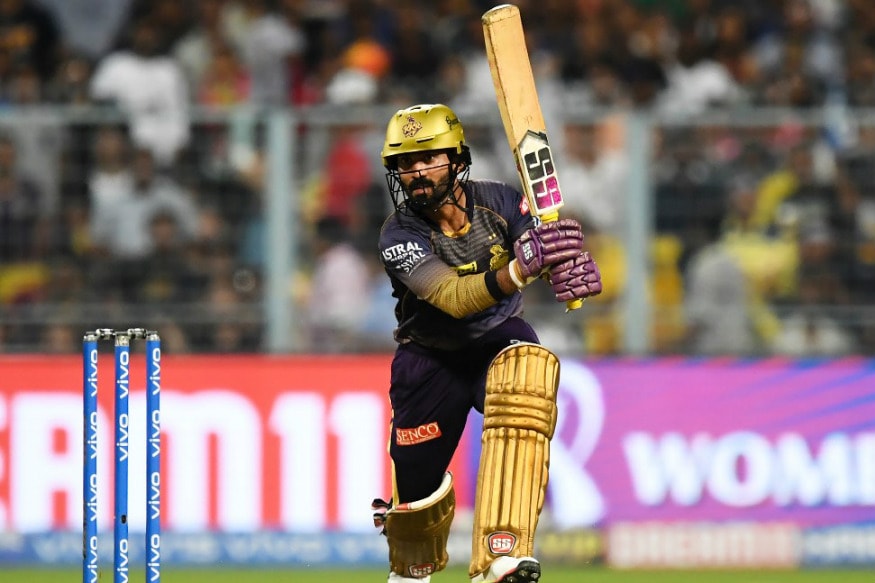 At Hyderabad, Bhuvneshwar Kumar has been forlorn with his bowling, as well as with bowling changes every time he's had to fill in for Kane Williamson. The lesser said about Ajinkya Rahane's disastrous captaincy stint at Rajasthan Royals the better. Rahane's woes - and Rajasthan's turnaround in performance once Steve Smith took over the reins - prove one thing: The IPL isn't always lost at the auction table. The T20 format's thin margins reduce the chasm between strong and weak teams dramatically, and a tactically sharp captain can make up the difference. This isn't news exactly - go back to IPL 1, when Shane Warne won the thing with a motley bunch of cut-price players.
The IPL has over the years featured an assembly line of Indian captains, but only three of them have led their sides to the title - Dhoni, Rohit and Gautam Gambhir. This trio of master tacticians had a couple of key factors going in their favour - long stints at the top, aided by very stable squads, team owners and support teams. The fact that each of them had early success as captains gave them long ropes, which in turn gave them a chance to experience a wide variety of T20 situations, thereby preparing them even better for the future. Other captains have not always had this luxury. Think of the various men who have led the perennially metamorphosing Delhi franchise over the years.
Another important factor that isn't spoken about enough is that the average Indian cricketer plays far less competitive T20 cricket than his overseas counterparts. The BCCI is the only board that has blanket-banned its players from appearing in foreign T20 leagues. This means Indian players have precious little competitive T20 exposure outside of the IPL. T20, like chess and poker, is a game of repeating situations and set-pieces; the more you encounter, the better prepared you are. Are Indian cricketers who lead IPL teams at an inherent disadvantage then?
Maybe it is just the pressure of the role. Rahane scored a 100 after being relieved of captaincy. Karthik himself got big runs after a lean patch, once the Indian World Cup team was announced (and he was in it). Bhuvneshwar's bowling stocks have improved as the season has progressed, with Williamson taking over the captaincy.
Leading a franchise side, in a high-stress tournament that is played under such heavy scrutiny, is something not everyone is cut out for. Perhaps there's a lesson there for all franchises: perhaps their best leadership options are not always the most eligible Indian star player in their squad. Will more teams take a leaf out of Rajasthan Royals' book, and replace their underperforming Indian captains with more seasoned overseas options?
It wouldn't be the worst move.
(Nitin Sundar is a full-time cricket tragic who yearns for the return of the wonderful ODI jerseys of the 90s. He is stuck in a Bangalore traffic jam and tweets @knittins)