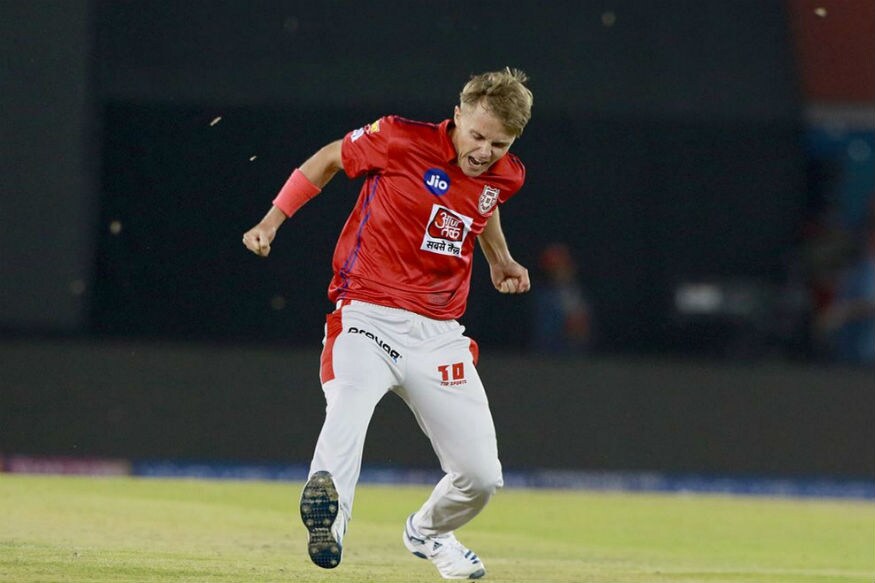 Kings XI Punjab's Sam Curran was at the heart of everything that Kings XI Punjab did right in their encounter against Delhi Capitals at Mohali on Monday. He ripped through the middle and lower order to give his team the win, taking a hat-trick in the process and also made a handy contribution with the bat in the first innings.

However, all of this might not have even been possible had Curran not replaced Chris Gayle in the starting line-up. And while many were left scratching their heads at the logic of this decision when it was announced, no one was questioning it by the time the match concluded.

Now let's admit it, we're all fans of 'universe boss' Gayle, and Curran is no exception as this picture of the two together now does the rounds on Twitter.


Guess who? @henrygayle with @CurranSM #IPL2019 #KXIPvDC #Gayle #Curran pic.twitter.com/dCyAW2odlC

— Cricketopia (@CricketopiaCom) April 2, 2019


Had it not been for the difference in height between the two, we're not sure if people would really have been able to tell this picture is from a few years, with Curran's appearance almost not changing one bit! The red and white does suit him though, as he continues to dish out impressive performances for Kings XI Punjab in those colours.

Gayle on the other hand is showing no signs of stopping, and continues to remain a threat in the limited overs formats, regardless of the opposition.

Now all that's left to see is Curran and Gayle in the same starting XI for Kings XI Punjab. Now that would be some combo, wouldn't it?

First Published: April 2, 2019, 1:25 PM IST