Amit Mishra is the Indian with the most wickets in the IPL. This season, he recorded his 150th wicket in the tournament when he cleaned up Rohit Sharma in the match against Mumbai Indians at Feroz Shah Kotla but that has been one among the rare good moments for the leg-spinner in the season.
He is the second all-time wicket taker in the league but showed little of that ability on Saturday as Chris Gayle took him on. The leg-spinner went wicketless for the second time in five matches this season and conceded at a rate of 10.25, his most expensive this year. In three of the five matches, Mishra has gone at a rate of 8.75 or above.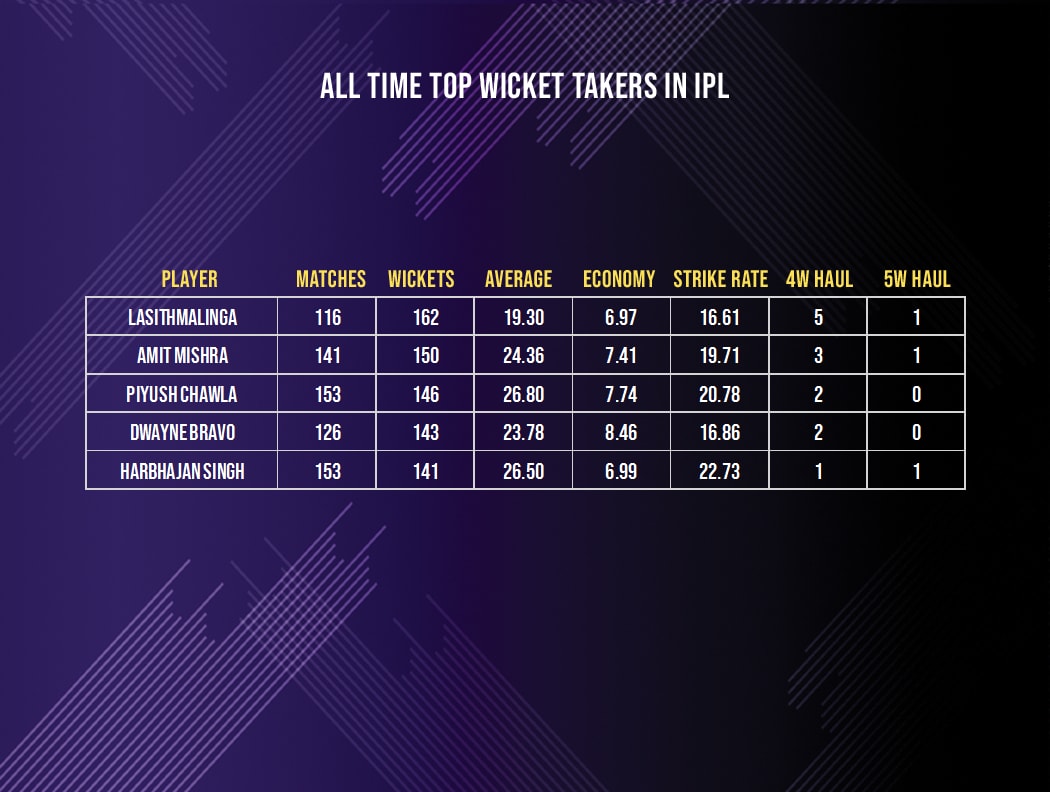 His battle with Chris Gayle proved to be quite interesting on Saturday. The West Indian hit a six off the final ball of his first over and added two more sixes in his next over. Having conceded 27 in two overs with some rank long hops, Mishra was still given a chance to complete his spell but could not change his day around.
Against Gayle, Mishra has now conceded 67 in 31 balls including seven sixes and two fours, an economy of 13.1. He has never dismissed the West Indian opener and has only ever bowled 6 dot balls at him in the 31 balls.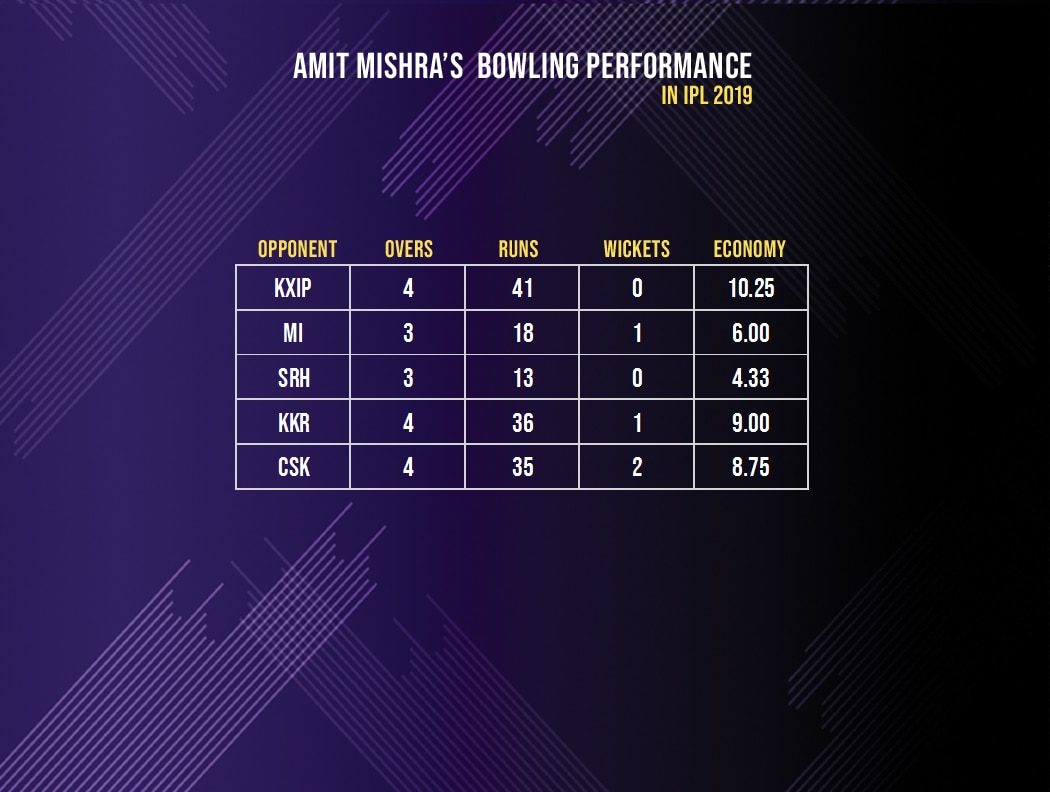 This year, Mishra has taken 4 wickets in 5 matches at an average of 35 and economy of 8. His performances in the IPL have waned over the past few years. Splitting his record into three phases, you can see that he was exceptional to start off with.
Between 2008 and 2011, Mishra took 61 wickets in 45 matches and leaked at just 6.87 an over. In the next five years until end of the 2016 season, he was less than impressive and recorded 63 wickets in 67 matches and averaged in the late 20s. The average remains almost the same between 2017 and 2019 but now the economy had risen to 8 and he strikes only once in 21 balls.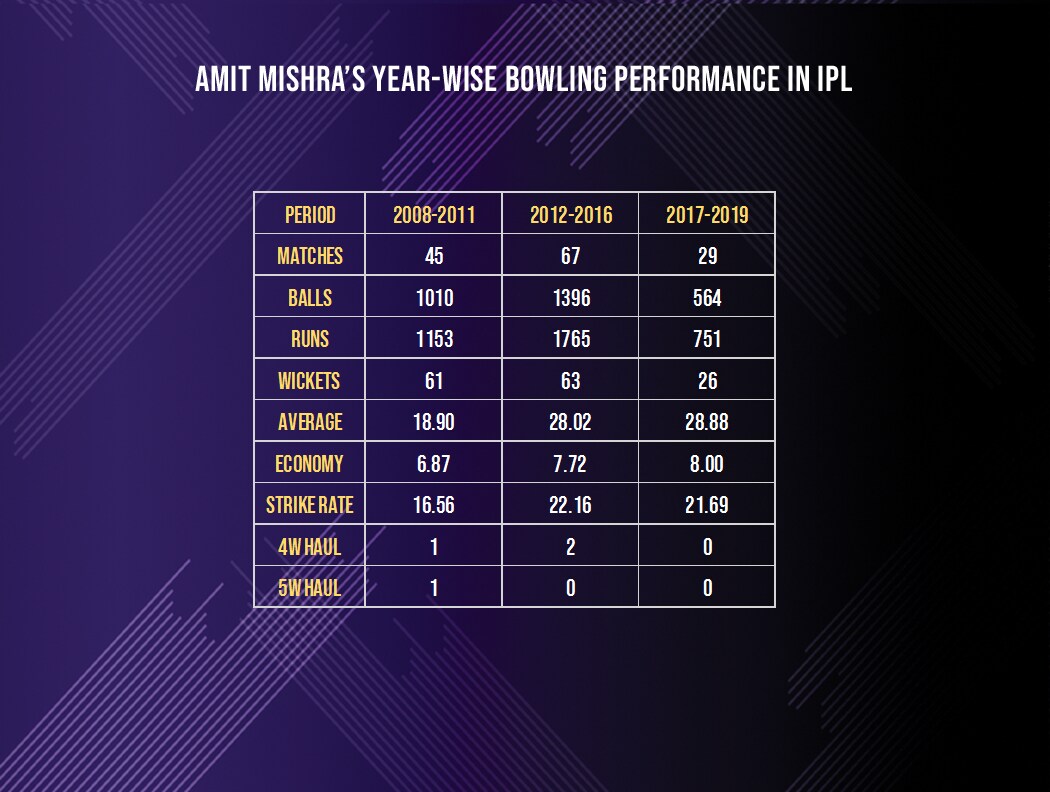 After playing in just half of Delhi's matches this season, it is evident that the think-tank realises he isn't the bowler of old. It might be time to move past him and invest in young players like Rahul Tewatia or Sandeep Lamichhane.
(Stats updated till April 21, 2019)