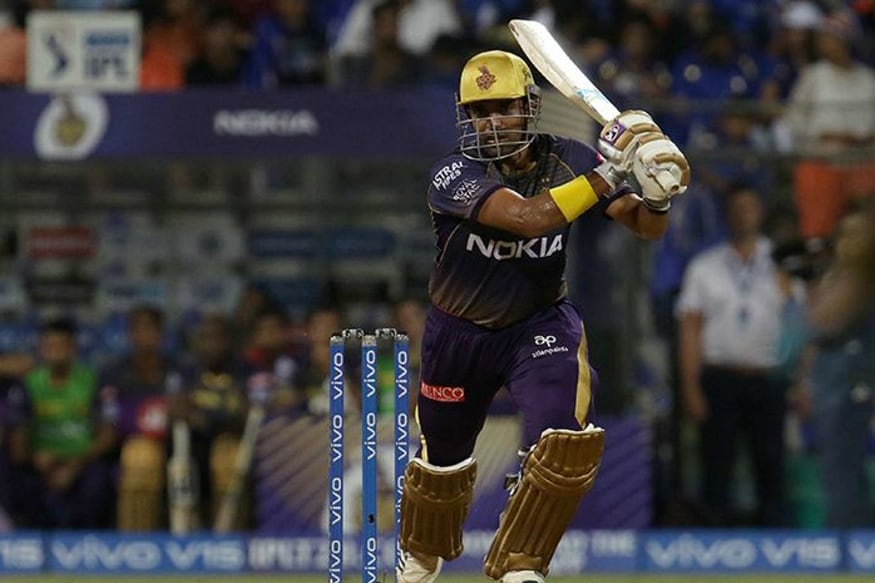 In Sunday's game against Mumbai Indians, Kolkata Knight Riders' Robin Uthappa had joined Shubman Gill at 49 for 1 after 6.1 overs – team run rate of 7.95. By the time he was dismissed after 19.5, KKR had crawled to 133 for 6 at a run rate of 6.71.
Uthappa played yet another non-Uthappa type innings and scored a painful 40 off 47 deliveries at a strike rate of 85.1. His knock was completely out of sync with what the situation and the occasion demanded. In a do or die match for KKR where they had to show initiative and intent, they looked lacklustre and out of sorts.
Uthappa's innings did not help their cause at all – MI steamrolled them in a one-sided chase by 9 wickets with almost 4 overs to spare. And with it KKR exited out of IPL 2019.
It seemed Uthappa, who has the reputation of being an attacking batsman, capable of tearing the best of bowling attacks apart, was forced into playing the role of an anchor while the responsibility of pushing the impetus lay on the likes of Chris Lynn, Dinesh Karthik and Andre Russell.
What this meant was that Uthappa was deliberately curbing his natural instincts to be the aggressor and instead trying to play a role not suited to his style of batting and temperament. As a result, neither did he get the big runs nor did he produce any cameo!
Uthappa went into his shell and became extra cautious and circumspect after the dismissal of Lynn. From 56 for 2 in 8.2 overs, KKR crawled to 72 for 3 in 12.4 overs. In some ways,  KKR lost the plot and the match right here!
Uthappa had scored only 9 runs in his first 21 deliveries – there was no plan, no strategy, no intent. He played as many as 12 dot balls in this period including a maiden from Mitchell McClenaghan.
By the time he decided to attack, it was too late. The run rate was low and KKR started to lose wickets – Karthik and Andre Russell went in quick succession and the innings never took off.
Uthappa's nightmare at the crease finally ended off the penultimate ball of the innings – his timing was awry, he could not find the gaps and struggled to lay bat to ball on several occasions.
He played out as many as 25 dot balls – that is he did not score of more than half the balls he faced. KKR played out as many as 60 dot balls – which means they did not score of half the number of overs they faced. And this was a virtual knockout!
But what is startling and shocking is the fact that this was not the first occasion when Uthappa played such a knock in this tournament – he had scored 9 off 20 deliveries against RCB – which was his lowest strike rate innings for a minimum of 20 balls faced.
Uthappa scored just one fifty this season. He has as many as 6 scores between 20 and 40 – which means he has got the starts, consumed a number of deliveries but failed to convert anything into a substantial score. Given that he has batted at Number 3 in 9 innings and Number 4 in two, this has been a very mediocre effort by the former India batsman.
Not surprisingly he has only the fifth-highest runs aggregate and the fifth-highest average amongst KKR batsmen this season.
More crucial has been the poor rate at which he has scored. His strike rate of 115.1 is the second-lowest in the tournament (min. 200 runs scored) after Ambati Rayudu (90.49). This has put added pressure on the lower-order who have had lesser number of deliveries to accelerate at the death.
2019 has been a terrible season for Uthappa. It is the first time after seven seasons (after 2012) that he has aggregated less than 300 in a season.
He also registered his lowest season strike rate since 2009.
IPL 12 has been one for Uthappa to quickly forget.