It was emphasized several times before that the IPL form of players wouldn't play a part in the selection for the Indian World Cup team. Now that the names have been revealed and even the problematic No. 4 position discussed, with all-rounder Vijay Shankar's name being a prominent one in the discussion, IPL form of the ones taking the flight to England do matter.
The business end of the IPL is closing in and India suddenly find themselves in a fix because Vijay Shankar, who was named by the selectors as someone they looked upon to solve India's No. 4 batting position in ODIs, is undergoing a rough patch of form.
He entered IPL 2019 as the highest averaged batsman in the history of the IPL. He had been in form for India with bat and ball and Sunrisers instilled him in the middle-order from the start of the season. Shankar began the season with promising scores of 40 and 35 coming at strike rates above 160, but from then, his season has gone down.
Shankar hasn't crossed 26 in the remaining eight matches for Sunrisers and only in one of those innings' (where he scored 10 or more) has he scored above a strike rate of 100. While his ability to switch gears was seen in the IPL previously and for India in limited-overs cricket, he has struggled to replicate that this season for Sunrisers.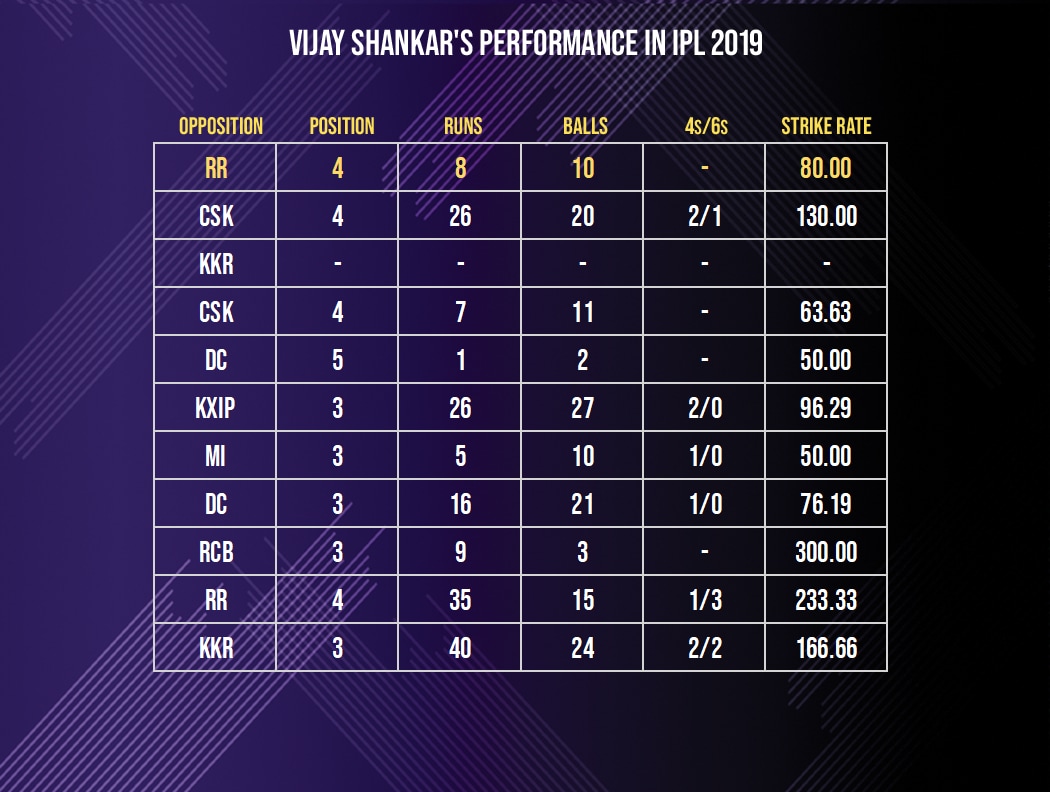 He has six single-digit scores, including the one against Rajasthan Royals on Saturday, in 11 matches this season and more importantly he has been victim to both spin and pace, falling to each department of bowlers four times each.
Shankar's IPL record isn't one to be scoffed at. He averages over 50 in the two seasons prior to this when he actively played a role for his side. A key player in the lower middle-order for Delhi Daredevils in 2017 and 2018, Shankar moved to the top for Sunrisers this season, a role he was expected to don for India at the World Cup.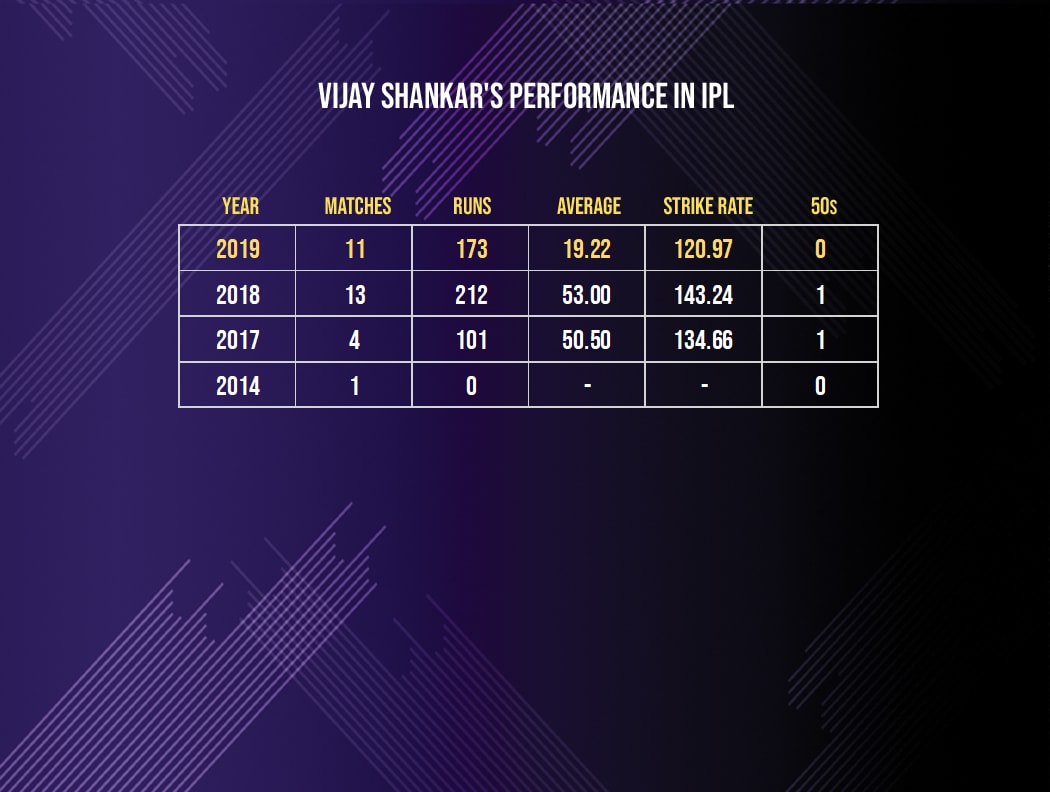 But despite playing above No. 4 in the batting line-up in 10 of the 11 matches, Shankar hasn't been able to make an impact. This could have been dismissed as a poor run of form under normal circumstances but with the World Cup coming up and India, like Sunrisers, having a solid top-order, the fact that Shankar isn't able to adjust his game play to the situation and score runs is worrying.