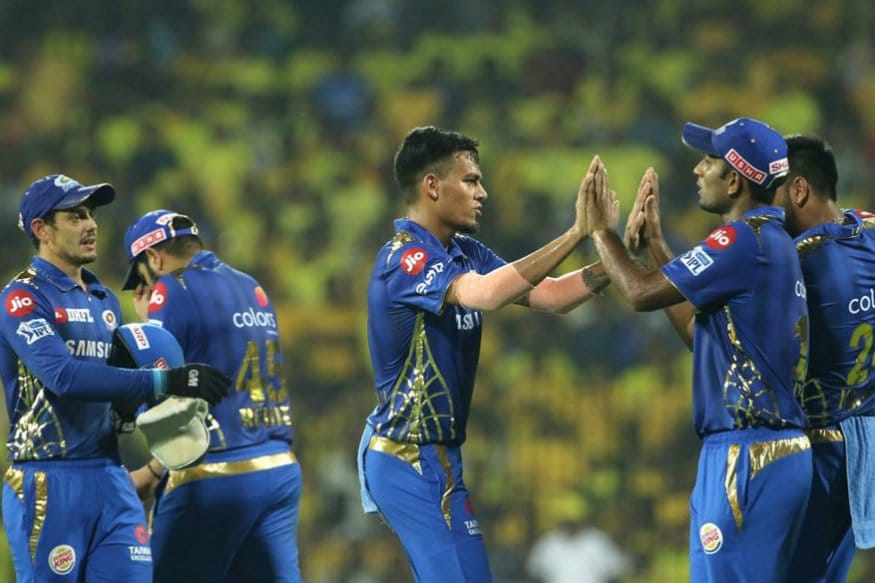 Delighted at having gotten the job done and qualified for the final of the IPL, Rohit Sharma said his side knew it was crucial to restrict Chennai Super Kings to a low score and keep the talismanic MS Dhoni quiet towards the end of the innings.
"It was a great effort and a great feeling to know that we'll be playing the finals. Three days now in which we can switch off before the final. Much needed break," Rohit remarked at the post-match presentation ceremony.
"I knew we have the bowlers to restrict them (Chennai) and it was important to do so because it can get tricky against their quality spinners. We knew MS was going to be crucial towards the end of the innings and we were prepared for that. We had plans laid out. When you restrict a team like that under 140, it looks very good. Full credit to our bowlers for executing that.
"Given the CSK batting line-up we had to take a call and thought it would be better to have a finger-spinner than a wrist-spinner, which is why we picked Jayant Yadav who is a quality bowler."
The stylish right-hander also said that no matter what his squad is prepared for whatever is thrown at them.
"We've got a balanced squad. Whatever the conditions are, we've got the squad for them. Even the batters are confident in what they want to execute. That's probably one of the reasons we've had some success in Chennai because we play the conditions well and understand the conditions well."
For a short while during the chase though, it seemed that it would not be Mumbai's day when they lost their inform openers Rohit and Quinton de Kock cheaply. But up stepped Suryakumar Yadav (71*) with a man of the match performance that is definitely going to silence his critics.
"Suryakumar is probably one of our best batsmen against spin. We knew the spin threat they possess will be a huge factor. The shots he plays behind the wicket aren't easy. We always knew he was going to come good at some stage," Rohit said.
Meanwhile, Suryakumar pointed out that the pitch's behaviour in the first innings told them enough about how to deal with the chase.
"We spoke about it in the break that it was important for someone in the top three or four to bat till the end because the wicket was slow and turning and the later batsmen would not find it easy. After first innings I saw what happened, not too many players were able to hit the shots in the air. So I wanted to play down the ground, pick singles and doubles," he said.