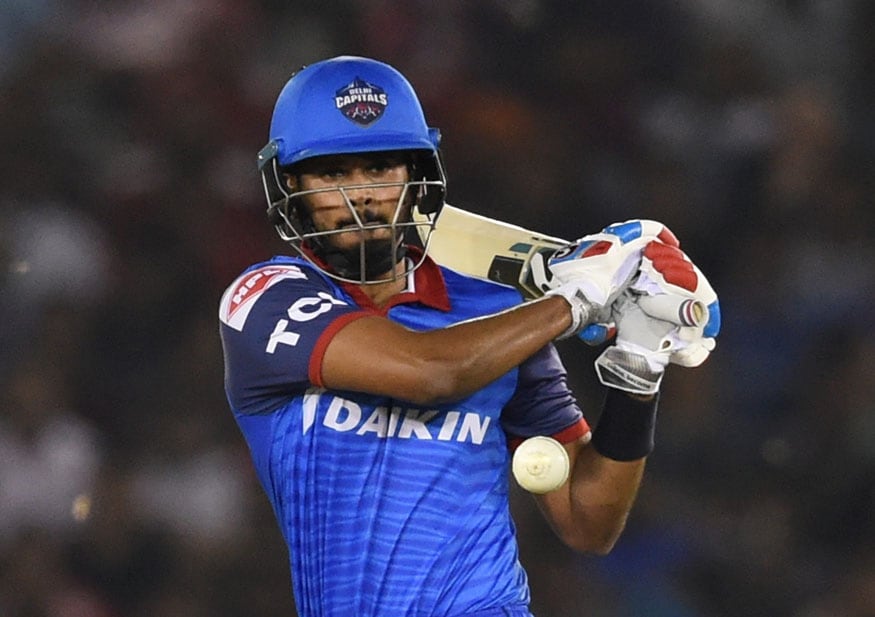 Even though Delhi Capitals' play-off run in the IPL 2019 ended with their six-wicket loss to Chennai Super Kings in the second qualifier at Vizag on Friday, captain Shreyas Iyer reflected on the season with fondness and reserved appreciation for coach Ricky Ponting.
Ponting's second season in-charge as coach of the Capitals saw the franchise finally turn its fortunes around and speaking in the post-match press conference, Iyer said his presence and support will hold them in good stead in the future.
"As youngsters, we're very lucky to have him as a coach. The positivity he spreads through the dressing room, the freedom he gives to every player is just something out of the box," Iyer said.
"That's what we need as youngsters, we need someone to support us and back us, and that's what we get from Ricky. He's definitely a legend, no one has to talk after he talks in the dressing room, because it's of no use! The way he talks is just like a song, a rap-song. He's got that flow and he's been doing it for a lot of years.
Reminiscing on the season, Iyer added, "I've learnt a lot. At the start of us it was just us youngsters, half of us. And the way Ricky came in, Ganguly came in and chipped in with their views about how we would be going forward, everyone was really enthusiastic.
"The way we started was really amazing, right from the Mumbai game, Rishabh started with that amazing knock and we could see every individual taking that responsibility and winning us the game.
"Even off the field, we have gelled quite a lot as a team, with the activities we did over the season. It's got us really close and we've become sort of a family. I'm really proud of how everyone chipped in with their efforts."
Delhi's run ended against an experienced Chennai side, who have demonstrated for many seasons that when it really matters, they have the wherewithal to get over the line. Batting first, Delhi could not get to a par-score and Iyer spoke about where his team went wrong with the bat, along with the decision to promote Colin Munro to number three.
"We knew that Shardul Thakur was playing and thought he would be bowling an extra over in the powerplay and he did. The idea was to expose Colin Munro to the new ball as far as possible," he said.
"Because in the middle overs they (CSK) had good, experienced spinners that had been bowling well. So the idea was to send him early so he could get as many runs as possible. He was getting runs, but then played a bad stroke which went into the hands of the fielder. So we lost a wicket right as we were trying to build a partnership, which was a mistake on our part.
"I thought that if I play a few balls and take some time it doesn't matter, because I can capitalize later and have done that in the past. I was taking my time, and thought Imran's over was the one to go for. The ball was right in the slot, but unfortunately I mis-timed it and from there we started losing wickets again. So it was just a miscalculation that happened, and was a bad day for us."