In his debut year in the IPL, Rashid Khan was a roaring success, taking 17 wickets at an average of 21.05 and an economy of 6.62. Having tasted success across several T20 leagues, the Afghanistan leggie's strength is his subtle, yet handy variations.
Over the years, thinking him to be an easy target, teams have looked to attack Rashid but have been burnt. So this season, IPL franchises have taken a different approach towards Rashid and that seems to be bearing fruit.
In the seven matches so far this year, Rashid has taken just six wickets at an average of 27.0 but his economy of 5.78 is his best among the three seasons he has played in the IPL. The strike rate this year, though, is at 28.0, the first time in three years that it has gone past the 20 mark.
The approach is pretty evident here. Playing him out without taking too many risks has been the opposition's agenda this year. While that has resulted in his strike rate going high, the economy has lowered.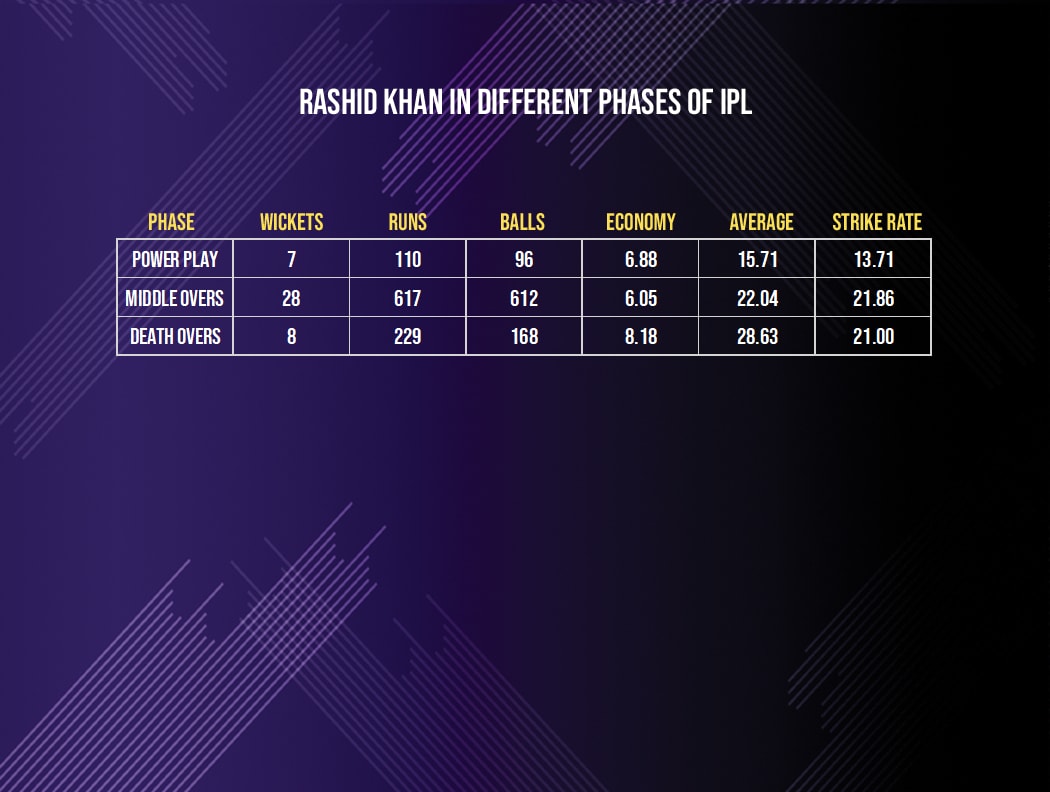 On Sunday against Delhi Capitals, the leg-spinner conceded just 22 runs in his four overs, an economy of 5.5 which is in-keeping with how he has been dealt with this year.
The Afghanistan spinner bowled three of his four overs in the middle phase of the innings and gave away 20 in his three overs but couldn't buy a wicket. This is the phase where he has been most used in the IPL. Prior to Sunday, his 612 balls had yielded 28 wickets in the middle overs in the IPL. The economy of 6.05 in this phase is also his best compared to the powerplay and death overs.
His only wicket on Sunday came in the one over he bowled in the death. He also created another chance in the same over but Jonny Bairstow put down a tough catch. Before the game against Delhi Capitals, Rashid had taken just 8 wickets in the final four overs.
But given the strategy adopted by teams of playing him out in the middle overs, it might be time to test him more in the death overs when teams have no option but to take him on.