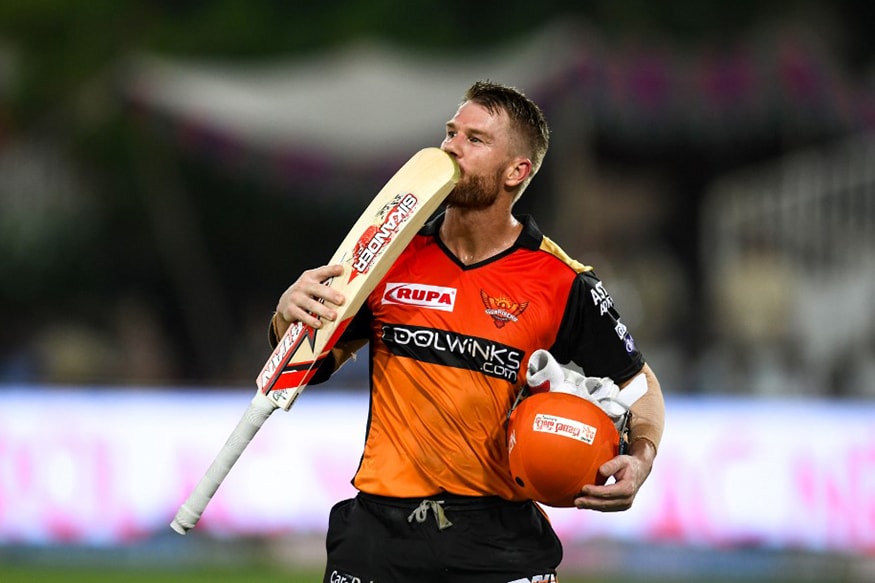 The ball-tampering saga will forever be a blot on the careers of Cameron Bancroft, Steven Smith and David Warner. Packed away from South Africa where the national team was in action, publicly shamed by the Australian Prime Minister and facing the wrath of the cricketing community, the Australian trio found themselves ostracised and shunned.
However, among them as well, the bigger villain emerged as reports surfaced that Warner was the instigator at Cape Town. Bancroft, an inexperienced youngster who very likely was made the scapegoat and whose only role was to carry out instructions, was given sympathy. Smith was called out for his weak captaincy, but his teary-eyed press conference swayed emotions.
And then there was Warner. He too shed tears but those didn't really melt any hearts. He was rejected as a national hero. Publicly humiliated, the trauma that Warner faced soon poured onto his family, with his wife revealing that they lost their unborn child just a week after her husband had addressed the scandal.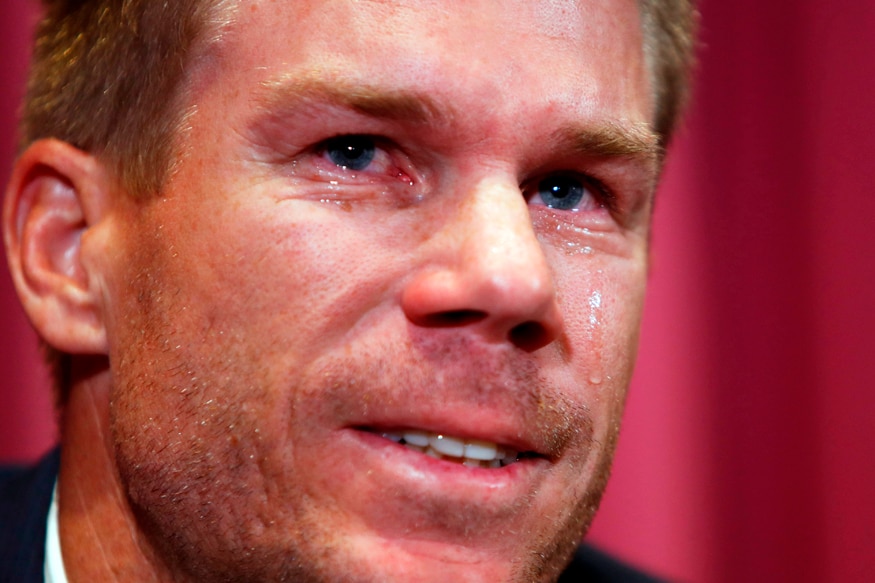 ''The ordeal from the public humiliations to the ball-tampering had taken its toll. The miscarriage was a tragic consequence, a heart-breaking end to a horror tour," revealed Candice Warner.
This is where Warner's mental strength came to the fore.
Alexander Blum in his article "The Failed Hero's Journey" differentiates between a failed star and a hero, and the journey they seek towards redemption.
"A hero's journey is simply the departure from comfort, warring against the chaos of the outside world, and the return home with superior wisdom. A failed hero is a young person who finds that chaos insurmountable, and is swallowed by its overwhelming force."
Warner displayed this wisdom as he faced his new-found infamy with grace and silence amid the "chaos of the outside world".
Not shying away from media engagements during tournaments yet keeping his head below the parapet, Warner recognised responsibility for his actions, accepted the one-year ban and said the right things as minimally as possible. Focusing on being the "best husband and father" to his two kids, the left-hander took 16-18 weeks away from the game to introspect, even as Bancroft and Smith were in the news for their handling of the fallout from the incident on their lives.
Bancroft described his ban as a journey towards self-discovery, in a self-addressed letter that was illustrated with yoga poses. Smith featured in an advertisement with awkward music and "don't give up" messages, when there were still a few months left for his ban to end. In contrast, Warner was a tamer version of his former self and prepared for his comeback to the Australian team.
The Aussie's first assignment after the ban was in the Global T20 League Canada where he represented Winnipeg Hawks. He had an underwhelming season with just 109 runs in eight games, averaging a poor 13.62 with a strike-rate of 114.73. He fared slightly better in the Caribbean Premier League where in nine games he scored 220 runs at an average of 31.42 with a high score of 72. However, his strike-rate fell to a dismal 111.67. As captain of the Sylhet Sixers in the Bangladesh Premier League, he scored 223 runs in seven innings at a strike-rate of 131.17, before an elbow injury ruled him out.
The next stop was the Indian Premier League. With the Australian chief selector making it clear that the form and fitness that Smith and Warner exhibited in this tournament would count towards their selection to the World Cup squad, it was to be his biggest battle yet.
While the on-field responsibilities were immense, it was also their chance to get accepted back into the game. While officially, harmony seemed to exist with senior players in the Australian team denying reports of tension with Warner in a short video uploaded by Cricket Australia, gauging the mood of the public was crucial as well. With the Indian public known to be less than chartable to players who have stepped out of line, the presence of Warner and Smith in the IPL added to the excitement.
Would they get their redemption?
For batsmen, it all boils down to runs. All the letters and the advertisements and the practice sessions zero down to that moment. The moment when a googly is in the arc. As Warner rocked back and sent a Piyush Chawla delivery through the gaps at covers with a firm punch to score his first boundary in the IPL in two years, the determination was all too visible. At Eden Gardens, a ground where he had made just 73 runs in 6 games at 12.17 previously, Warner slammed a 53-ball 85, and was just as eager to overturn his reputation of a bully as well - a term used by de Kock in an interview at the start of the edition.
Instead of taking on rivals, sledging them and passing personal remarks, Warner was subdued. Tamer, yet ready to explode. He exhibited his sheer power when Andre Russell bowled a slower ball by punching it over the bowler's head against KKR. He carted a ball that clocked 143.5 into the second tier over the cow corner when his side clashed with Rajasthan in the second game.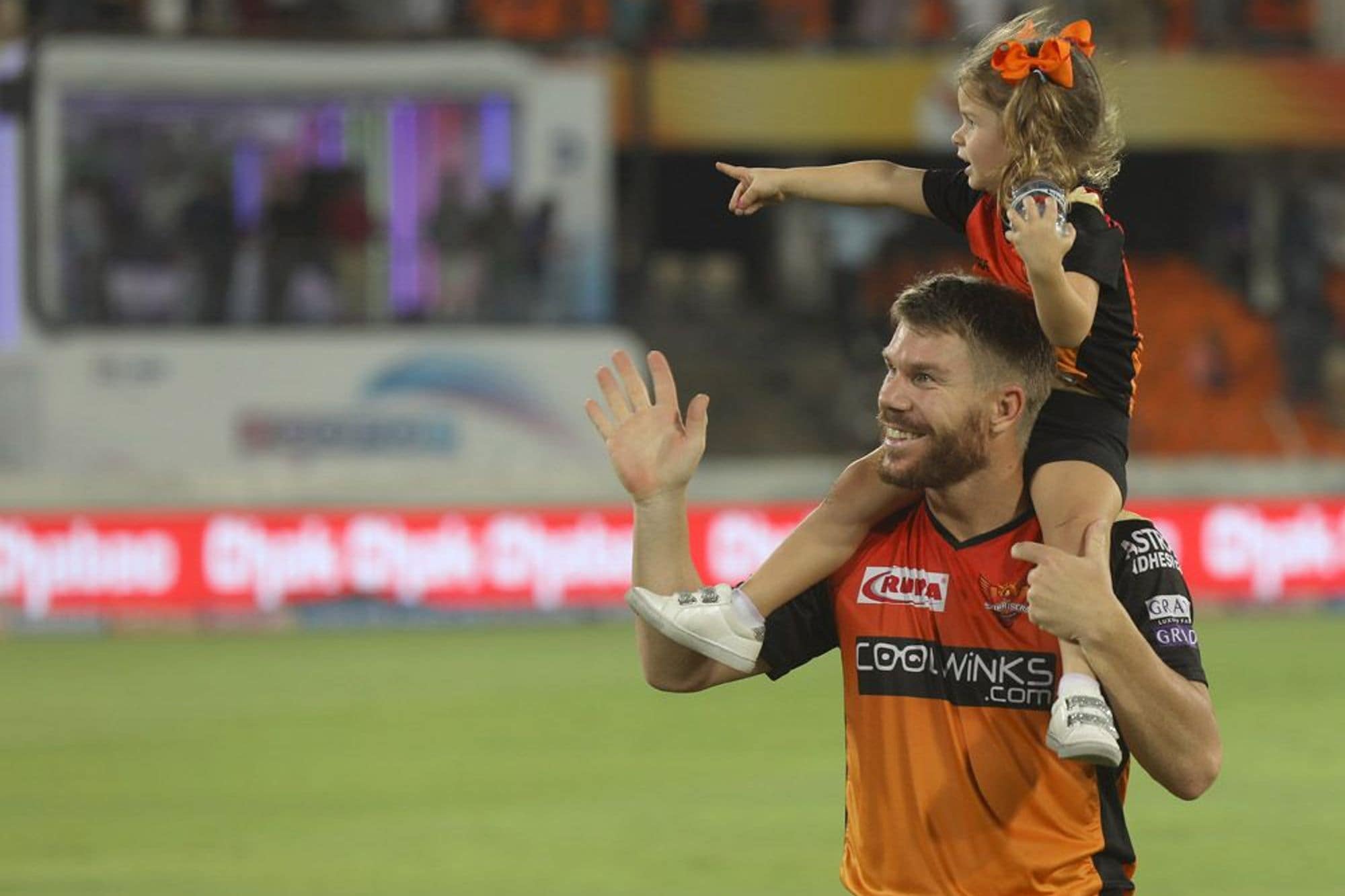 Source: IPL
And against RCB, he was back being a 'bully' as he and Bairstow smashed unbeaten hundreds to take the game away from RCB. The Australian started off by clearing his front leg to an overpitched delivery from Umesh Yadav and smoked it straight down the ground for a sensational six. His 55-ball 100 with five fours and as many sixes won him the Orange Cap, something that he kept safely in his possession till the last game he played for SRH this season on Monday.
He finished off his campaign with a fine innings of 81 against Punjab that led Hyderabad's march towards the top-four. He started off by going berserk in the first six overs and carried on by cutting down the risks. He ran hard and unleashed his power game after a foundation had been set. The switch hits, powerful cuts and drives were played with panache before he got out to Ashwin 19 runs short of his hundred. However, he had done enough - for himself and his team.
As he walked back to the dressing room a final time, kissing the bat and waving it around a packed Rajiv Gandhi Stadium, Warner knew he had earned the right to be missed. Scores of 85, 69, 100*, 10, 15, 70*, 51, 50, 67, 57, 37 and 81 in his twelve innings totalling 692 runs with a strike-rate of 143.86 at 69.20 was a powerful comeback - one that not only ensured he deserved his World Cup recall but one that also helped erase the dreadful memories of the last one year.
I can not express my gratitude enough to the @SunRisers family for your support, not just this season but also for the last year. It's been a long time waiting but it was great to be back… https://t.co/zhfY5HA7jS

— David Warner (@davidwarner31) April 30, 2019
Pinned as a villain only to return with a stirring story, Warner's wife will welcome their third child in June to complete this incredible story of redemption. With a singular focus on his skills, Warner forced crowds to admire him for his talent, and though winning over the Australian public will be tougher, if he can manage to play with the same one-dimensional focus, fans will surely welcome him back with open arms.