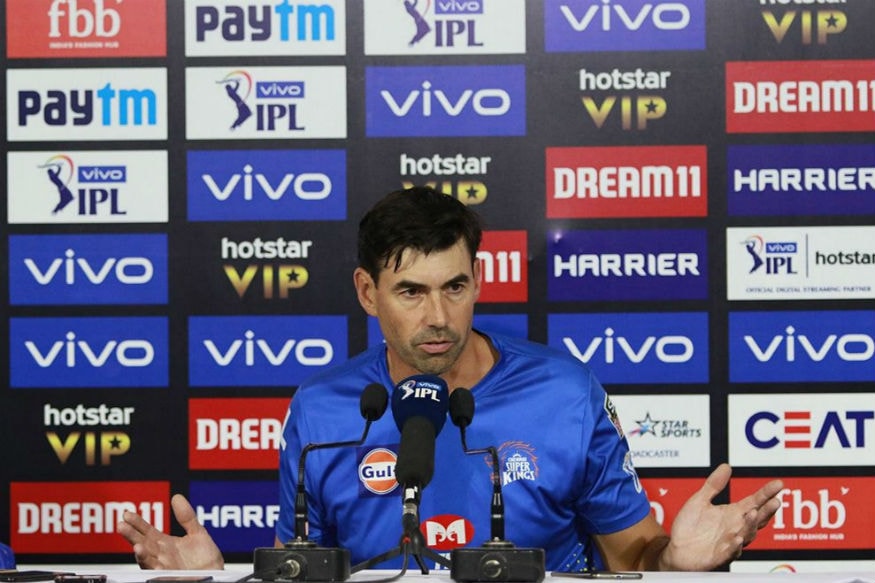 Chennai Super Kings coach Stephen Fleming has said that his team will not win the IPL this season if they keep relying on Ambati Rayudu and MS Dhoni to patch things up in the middle overs.
CSK fell to a last-ball loss against Royal Challengers Bangalore on Sunday after captain MS Dhoni's 84* off 48 balls got them to within one hit of winning the match, but Fleming believes that should not cover up the poor run of form the top-order has been going through.
"What is happening is that we're relying too heavily on Dhoni and Rayudu to patch things up and we won't win the competition if that continues," Fleming said at the post-match press conference after RCB's one run win.
"We're bordering on being a little bit reckless, trying to find that form. And today (Sunday) was an example where, instead of playing sensible cricket when we crossed the line, we were being a little bit reckless.
"That just comes from guys trying to find form and do the job. So whilst we've been able to get seven wins, we're by no means happy with the way we have achieved them. Of course, we're happy to be getting over the line but we'd also like some form to get back into that top order."
With CSK needing 26 to win off the final over, captain Dhoni scored 25 runs but swung and missed off the final ball to give RCB the narrow win.
"He is so calculated that I would never question the last part of an innings with MS Dhoni. Yes, Bravo has the power, but if MS has the feeling that he is going to win it this way then you back him every time. Tonight, he got us so close again, so I never question that," Fleming said.
"Yes, there'll be a lot of focus on how close we got to winning, but we won't cover up the fact that we should have been in a much better position than that.
"We've got a very talented batting order that has been inconsistent through the year. We haven't been able to string partnerships or individual scores together this year. We played on Chennai tracks where it's a little bit difficult to find form and struggled to get momentum in our away trips, which comes from feeling good and feeling confident."
Chennai Super Kings still sit at the top of the table with 14 points from seven wins, and will take on Sunrisers Hyderabad in Chennai on Tuesday.