IPL 2020: Fans React to Srinivasan's 'Prima Donna' Accusation Against Suresh Raina
Initially reports suggested Raina opted out of the IPL due to personal reasons, but if reports are to be believed, Raina withdrew from the tournament for due to potential health hazards due to Covid-19.
Updated: August 31, 2020, 2:47 PM IST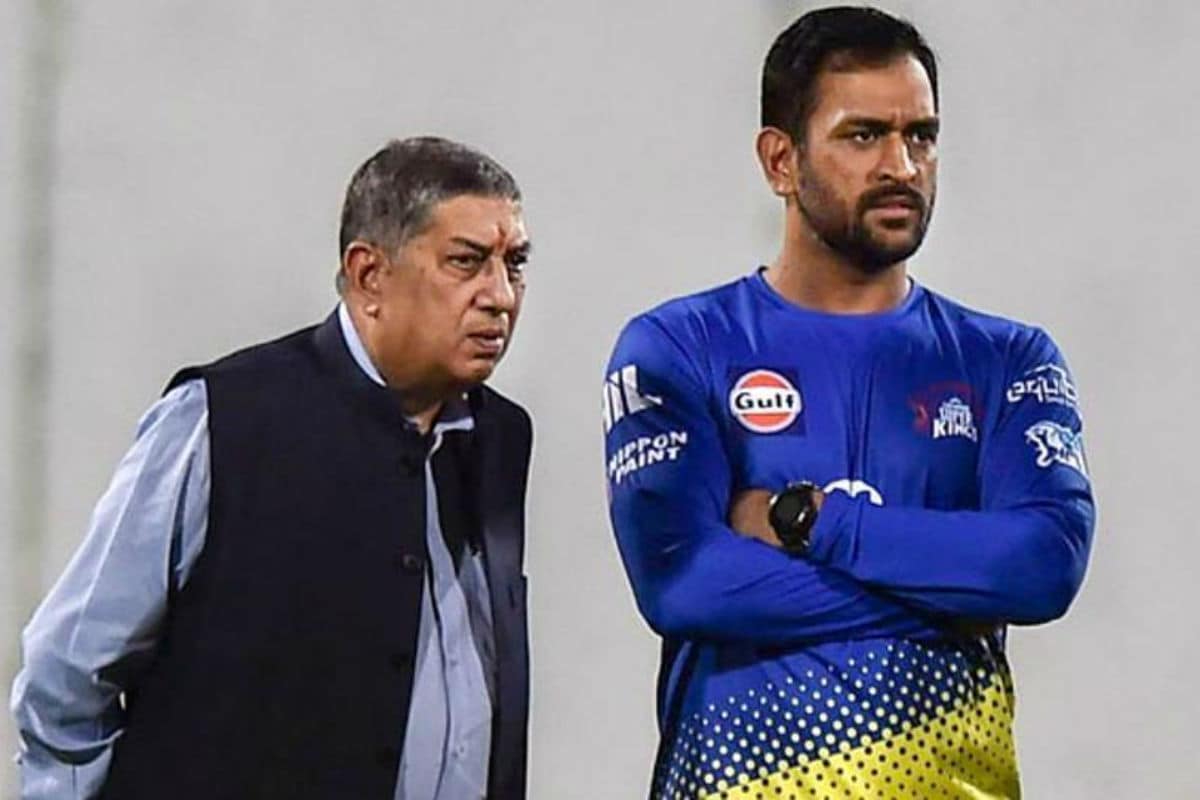 An unexpected storm hit the Chennai Super Kings in the desert country after stalwart Suresh Raina opted out of the upcoming 13th edition of the Indian Premier League. Initially reports suggested that Chinna Thala's departure from UAE was due to personal reasons. But if Dainik Jagran is to be believed, Raina withdrew from the tournament for due to potential health hazards due to Covid-19. Last week, as many as 13 CSK members tested positive of which 2 are players. Raina is believed to have told the publication that his kids are most important to him, and he can leave anything for them, leave alone the IPL.
However, Raina's decision to abandon the team three weeks prior to the tournament was not taken lightly by CSK team owner N Srinivasan. The former BCCI president, lashed out at the recently-retired former India player for his rash decision.
ALSO READ | IPL 2020: CSK's Suresh Raina Reveals the Reason Behind Withdrawing from IPL - Report
"My thinking is that if you are reluctant or not happy, go back. I don't force anyone to do anything ... sometimes success gets into your head. Cricketers are like prima donnas ... like the temperamental actors of the olden days. Chennai Super Kings have always been like a family and all senior players have learned to co-exist,"Srinivasan told Outlook.
"The season has not begun yet and Raina will certainly realise what he is missing and certainly all the money (a salary of 11 crores per season) he is going to lose."
However, Srinivasan's tough stand against CSK's highest run-getter was not taken lightly by Whistlepodu and Raina fans.
First thing N Srinivasan should shut his mouth. I don't think Suresh Raina was the reason of ban of CSK.

And personally most humbled player in present time is Suresh Raina.#srinivasan pic.twitter.com/NdMSnMF5Gz

— Mayank Raj (@ImMayank1616) August 30, 2020
I believe in Suresh Raina not that Fraud Fixer Srinivasan 😄

Guy retired at the age of 33 with Dhoni and he says there's a Rift between him and Dhoni 😂

Nice way of giving it back to the most selfless and humble legend 👏👏#SureshRaina

— Manas (@CricManas) August 30, 2020
Suresh Raina has put his heart & soul for Chennai Super Kings ( CSK ).

Never gets into controversy, debates or fights.

All these years, he never spoke a word against CSK. For him, CSK is family.

But, Srinivasan calling Raina 'prima donna' 👎🏻#JusticeForRaina #SureshRaina pic.twitter.com/E7yvFTmfBE

— Akki (@BeFearlessBhai) August 30, 2020
If N.Srinivasan @SriniMaama16 & S.Raina news is

a) true ..

It's absolute disgrace of CSK Boss to talk abt CSK's own lieutenant Chinna Thala who has served CSK over the years so faithfully. He's gotta apologise to Raina & get him back in flight ✈️ to UAE asap.

— Mahin (@mahiban4u) August 30, 2020
N Srinivasan going all out attack against Suresh Raina is not in good taste . Raina has been a solid loyal player for CSK even if mistake is from Raina, Srini Mama should not behave like as if he owns them personally too .

— Vijay Sriram Iyengar (@Sriram_sv) August 30, 2020
Like seriously!!! N Srinivasan should shut his mouth and should think twice before speaking @ImRaina https://t.co/4QYHidO6c2

— Shreyansh Sharma (@Shreyan36254491) August 31, 2020
N. Srinivasan is a vile cunning fox. Can't take his views seriously. He was after all the guy who sacked Vengsarkar for picking up a young talent over a domestic mug. That young talent is now the 🐐.

— Sai krishna (@SaiKingkohli) August 30, 2020
Even though fans stand divided over N. Srinivasan's comments, Raina's legacy still lives on with the CSK faihtfuls.
---
---