IPL 2020: Kings XI Punjab – How They Have Fared Over The Seasons
Kings XI Punjab is one of the 3 teams to never win an IPL. The other two teams are RCB and DC.
Updated: November 12, 2020, 5:10 PM IST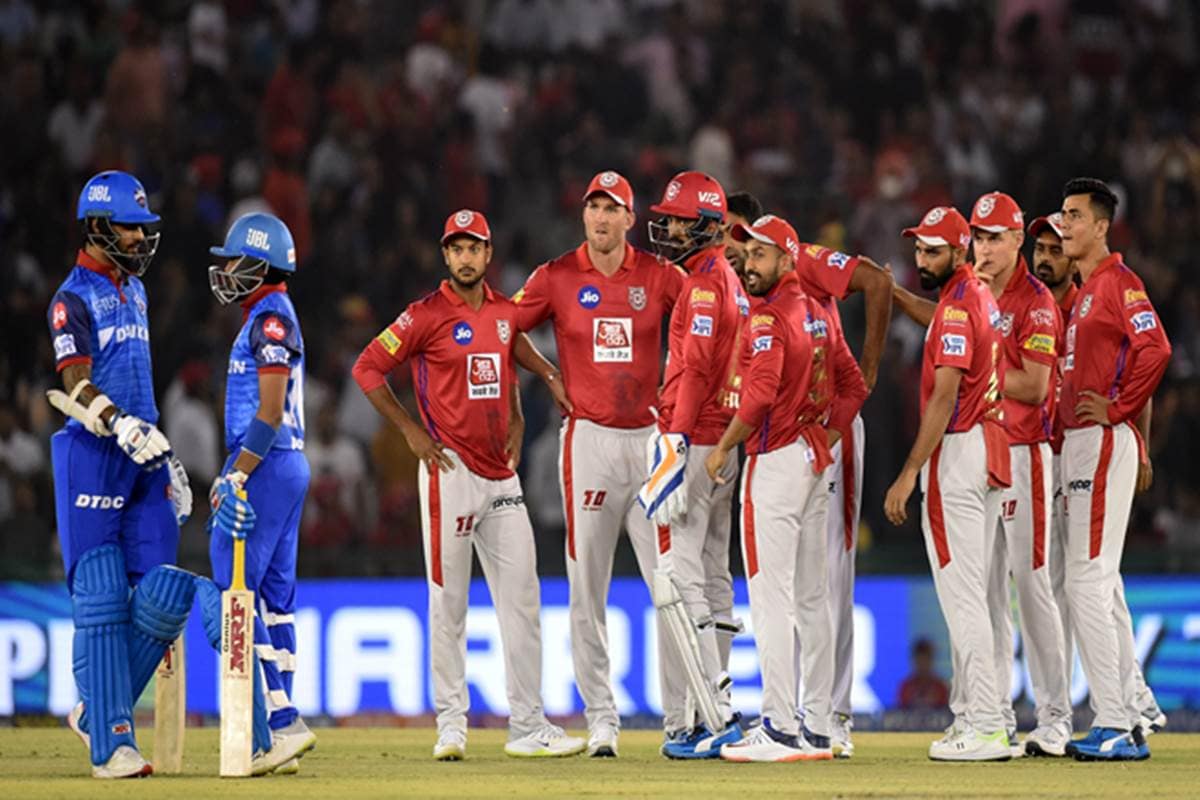 Kings XI Punjab have not won a single IPL title and have been one of the sides which has tried a number of combinations without any avail. The nearest they came to winning a title was in 2014. We will now take a look as to how the side has fared over the past seasons.
IPL 2020 ORANGE CAP  |  IPL 2020 PURPLE CAP
2008: The side started off in just the perfect way and they finished 2nd in the league stage. However, they went down in the semi-finals and eventually finished third in the overall points table.

2009: This was a middling season for Kings XI Punjab, as they finished 5th in the league stage.
2010: A season where nothing clicked and they had to be content with the wooden spoon as they ended up seeing themselves at the 8th slot in the points table.
2011: This season, Punjab ticked a few boxes, but never found momentum when it mattered the most and hence, stood fifth.
2012: A year where there were few good performances, but they could not make it through to the playoffs. After the end of the league stage, Punjab were 6th on the points table.
2013: Another season when so much was promised, but so little delivered – Kings XI Punjab could only finish 6th in the points table.
2014: George Bailey took over the captaincy and this had an immediate impact. Kings topped the points table in the league stage but then went down to KKR in the final.
2015: After the highs of the previous season, Kings XI hit rock bottom in 2015 and had to be content with the wooden spoon.
2016: There was a change in personnel, but it did not have any impact on the results. They finished last once again.
2017: After two successive seasons of wretched results, Punjab finally found some momentum, but despite this, they had to settle for the fifth slot on the points table.
2018: Punjab acquired a few match-winners, but this season was full of disappointments once again as they could only finish 7th on the points table.
2019: R Ashwin took over the captaincy and they started off really well, but went off the rail after the middle phase and had to be content with the 6th
2020: KL Rahul replaced Ashwin as the skipper, but the side endured a disastrous start. Even when they found a late surge, they had lost a lot of ground and had to be content with the 6th
---
---