IPL 2020 Matches at Dubai International Cricket Stadium
IPL 2020 Matches at Dubai International Cricket Stadium: As the action is set to begin from September 19, here is what you should know about the Dubai International Cricket Stadium
Updated: September 12, 2020, 12:06 PM IST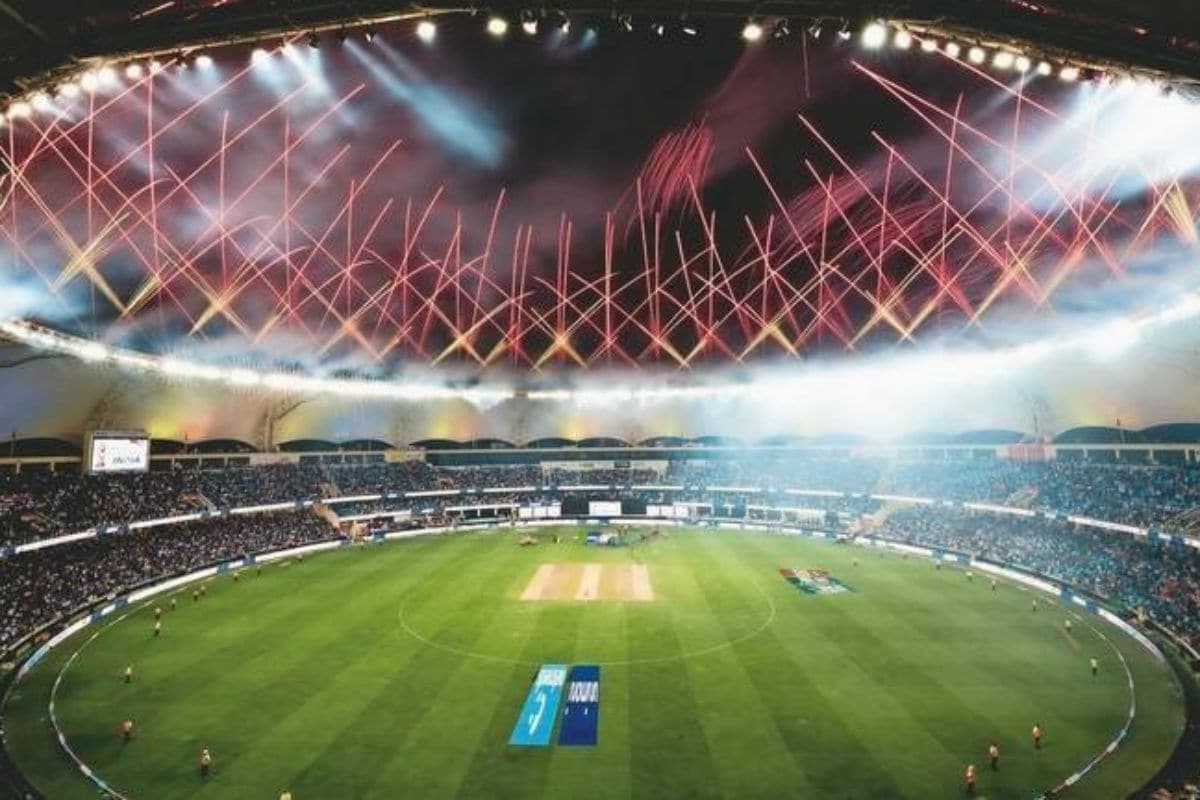 IPL 2020 Matches at Dubai International Cricket Stadium: The Indian Premier League is scheduled to begin from September 19 and this time, the tournament is taking place in the UAE. The 13th edition of the IPL was to begin in March, but had to be deferred in view of the outbreak of the novel coronavirus and subsequent lockdown.
Three venues – Abu Dhabi, Sharjah and Dubai – will be hosting the IPL matches. Out of the total league games, 24 will be played in Dubai, 20 in Abu Dhabi and 12 in Sharjah.
As the action is set to begin from September 19, here is what you should know about the Dubai International Cricket Stadium which will be hosting the highest number of league matches.
Dubai International Cricket Stadium
Used by Pakistan as their adopted home ground for International matches, the Dubai International Cricket Stadium was one of the venues where first phase of the IPL 2014 was played.
The stadium witnessed its first One-Day International (ODI) fixture between Pakistan and Australia in 2009. Since then, the ground has hosted 62 T20I games. The first Test at the Dubai International Cricket Stadium was played in 2010 between Pakistan and West Indies.
The Dubai International Cricket Stadium will host its first IPL game of this season on September 20. In that fixture, Delhi Capitals will be locking horns with Kings XI Punjab.
In 2014, Delhi played two games at this venue, out of which, they won one and lost the other match. On the other hand, Punjab played only a single match against Royal Challengers Bangalore (RCB) in 2014. Kings XI Punjab outperformed RCB by five wickets in that game.
The stadium has a special floodlight system titled 'Ring of Fire and it has a capacity of 25,000 spectators.
The ground, which hosted its last ODI in 2019 that was played between Pakistan and Australia, is expected to witness high-voltage matches in this edition of the IPL.
Matches to be played at the Dubai International Cricket Stadium
List of matches
September 20 -- DELHI CAPITALS vs KINGS XI PUNJAB
September 21 -- DUBAI SUNRISERS HYDERABADvs ROYAL CHALLENGERS BANGALORE
September 24 -- KINGS XI PUNJAB vs ROYAL CHALLENGERS BANGALORE
September 25 -- CHENNAI SUPER KINGS vs DELHI CAPITALS
September 28 -- ROYAL CHALLENGERS vs BANGALORE MUMBAI INDIANS
October 4 -- KINGS XI PUNJAB CHENNAI vs SUPER KINGS
October 5 -- ROYAL CHALLENGERS BANGALORE vs DELHI CAPITALS
October 8 -- SUNRISERS HYDERABAD vs KINGS XI PUNJAB
October 10 -- CHENNAI SUPER KINGS ROYAL vs CHALLENGERS BANGALORE
October 11 -- SUNRISERS HYDERABAD vs RAJASTHAN ROYALS
October 13 -- SUNRISERS HYDERABAD vs CHENNAI SUPER KINGS
October 14 -- DELHI CAPITALS vs RAJASTHAN ROYALS
October 17 -- RAJASTHAN ROYALS vs ROYAL CHALLENGERS BANGALORE
October 18 -- MUMBAI INDIANS vs KINGS XI PUNJAB
October 20 -- KINGS XI PUNJAB vs DELHI CAPITALS
October 22 -- RAJASTHAN ROYALS vs SUNRISERS HYDERABAD
October 24 -- KINGS XI PUNJAB vs SUNRISERS HYDERABAD
October 25 -- ROYAL CHALLENGERS BANGALORE vs CHENNAI SUPER KINGS
October 27 -- SUNRISERS HYDERABAD vs DELHI CAPITALS
October 29 -- CHENNAI SUPER KINGS vs KOLKATA KNIGHT RIDERS
October 31 -- DELHI CAPITALS vs MUMBAI INDIANS
November 1 -- KOLKATA KNIGHT RIDERS vs RAJASTHAN ROYALS
---
---