The glamorous IPL 2020 season was expected to be unique even before the coronavirus pandemic struck as the superstar bandwagon was set to make an appearance in Guwahati, Assam. IPL's first ever champions, Rajasthan Royals were to host the Delhi Capitals and Kolkata Knight Riders at the Barsapara Cricket Stadium. Nonetheless, now that the caravan's travelled a fair few miles to the UAE where they'll play the tournament across three venues (Sharjah, Abu Dhabi and Dubai), it is "unfortunate", feels Rajasthan Royals' youngster Riyan Parag.
ALSO READ – IPL-bound Chris Gayle Tests Negative for Covid-19 After Attending Usain Bolt's Birthday Party
"Disappointed no, but unfortunate yes because no one knew these times were coming. I am really hopeful for next year and I think we are going to have the IPL in Assam for the first time," Parag told Cricketnext from UAE. "I really can't wait to play in front of a crowd at home."
Parag, who shot to prominence after a glorious half-century against Delhi Capitals last year, hopes to make every opportunity count in his second season in the world's top T20 tournament and has spent the lockdown working on his fitness. "The two and a half months were a challenge. This is the longest time I have gone without playing since I started playing cricket. But I made sure the time at home I worked on myself, on my injuries and rehab. I think the two and half months was productive."
"Now as we enter tournament mode, I think it is going to help me because of the efforts I made which will help enhance my performance."
Parag and the Royals are likely to be the worst hit in terms of quarantine rules as some of their senior players like Jos Buttler, Steve Smith and Jofra Archer among others will not be part of the initial phase as they will reach UAE much later than the rest. "We may miss them for first game, but at the same time, they will come in to the tournament with good match practice behind them so that is certainly a benefit," Parag explained.
Parag, one of the bright spots of an otherwise average season for the Royals in 2019, admits that the tournament will be far from the extravaganza that it usually is, and in fact believes it plays right into his hands. "It's going to be a big difference from last year because the Indians crowds are insane and loud."
"Not playing with fans – I have that covered because we play so much domestic cricket and there's not much crowds there. So it will be a normal game for me only with international players."
"The conditions are pretty much the same from what I've heard but we'll know more for sure when we practice in the grounds and get a hang of the wickets."
MS Dhoni's Advice
One of the most heartwarming stories in IPL 2019 was the co-incidence Riyan, his father Parag and the recently retired Chennai Super Kings captain shared. Parag Sr was Dhoni's first ever domestic dismissal and in the case of Riyan, he was caught behind by the veteran in his debut game for 16. Chennai went on to win the game by 4 wickets but the youngster remembers the evening and his interaction with the former India captain very well.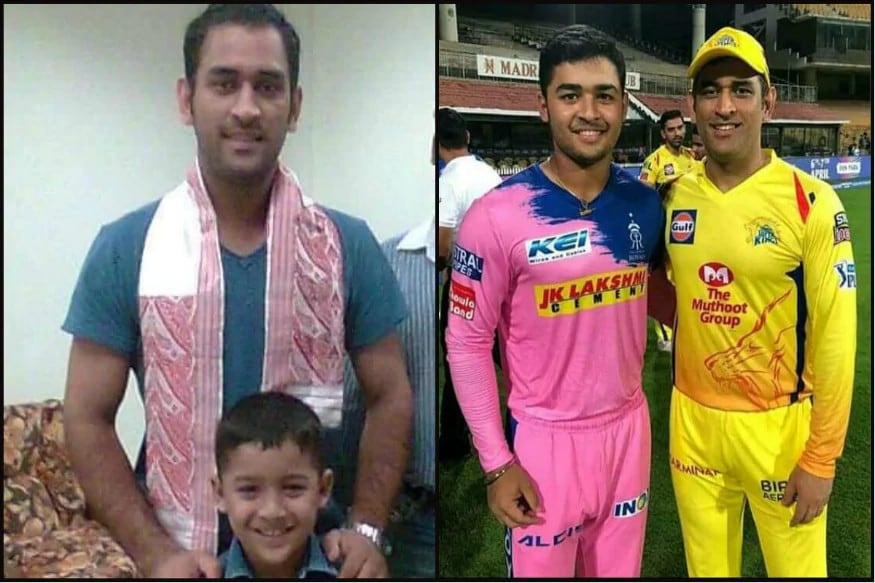 MS Dhoni.
ALSO READ – IPL 2020: NADA to Carry Out 50 Tests During IPL, Stars Like Virat Kohli & MS Dhoni Could be Asked for Samples
"MS did give me a give me a few insights, he said 'I was doing good' and told me to enjoy the game and stay calm among other things. That he was so free to talk to and so approachable, I think I really like that in him."
"My dad and I do share stories about the legend (Dhoni) and it is fun to hear stories about his U-19 and Ranji trophy days. It's a nice co-incidence to have been dismissed by the legend himself."