IPL 2020: Players With Most Catches in IPL History -- Indian Tops the List
The likes of Suresh Raina, Keiron Pollard, AB de Villers and Dwayne Bravo are one of the best fielders in the world, and it is no surprise that the all of them feature in the highest catch-takers in the tournament's history. Here's a look at the top 10 players with most catches in the IPL
Updated: August 14, 2020, 4:00 PM IST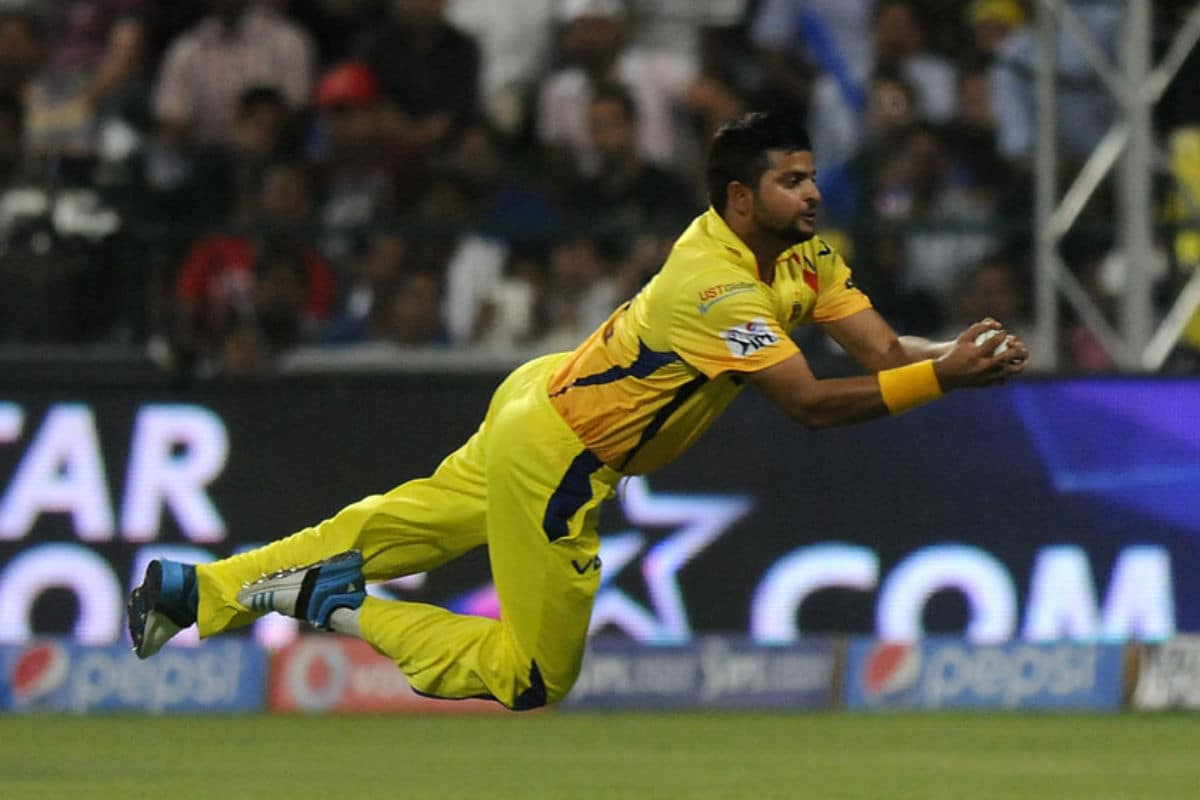 The IPL is just around the corner and once again the spotlight shifts to a few players, who would shoulder the responsibility of taking their team forward. It is not just batsmen, bowlers, wicket-keepers or all-rounders that can change the fortunes of a team, but a great fielding unit too can do wonders. Historically too, a team that fields well together, consistently, have had more chances to win.
The likes of Suresh Raina, Keiron Pollard, AB de Villers and Dwayne Bravo are one of the best fielders in the world, and it is no surprise that the all of them feature in the highest catch-takers in the tournament's history.
Here's a look at the top 10 players with most catches in the IPL:
SURESH RAINA - M 193 INN 192 CATCHES 102
India cap Raina is top of the list with 102 catches in 193 games. The southpaw takes .531 catches per innings, which is one of the higher rates among the Indian fielders. He is also the only fielder to have 100 catches to his name, in the tournament. Dinesh Karthik, who plays as a keeper, has 101 catches, but does not feature in the list. Raina has plied his trade for Gujarat Lions also, in the IPL.
AB DE VILLIERS - M 154 INN 121 CATCHES 84
South Africa's superman is widely regarded as the best fielder in the world and there's a reason for that. He has 84 catches in 121 innings only. That means he takes .694 catches every innings, the highest by any fielder in IPL. He has played for Delhi Daredevils and Royal Challengers Bangalore in the past.
ROHIT SHARMA - M 188 INN 188 CATCHES 83
Next on the list is yet another India -- Rohit Sharma. He has also time and again shown his brilliance on the field. With 83 catches he is third on the list and a strike rate of .441. He has played for Deccan Chargers in the past, and now has led Mumbai Indians to four titles.
KEIRON POLLARD - M 148 INN 148 CATCHES 82
Pollard, over the years has taken some sensational catches in the IPL. He is fourth on the list of highest catches in the tournament with a rate of .554. In the nine years of his IPL career, he has only represented Mumbai Indians.
DWAYNE BRAVO - M 134 INN 133 CATCHES 74
Another Windies player that is part of the list is Bravo. The all-rounder is a live wire in the field and has caught some stunners over the years. He has a catching rate of .556. He has represented Mumbai Indians, Gujarat Lions and now, for the past few years is an inseparable part of Chennai Super Kings.
---
---