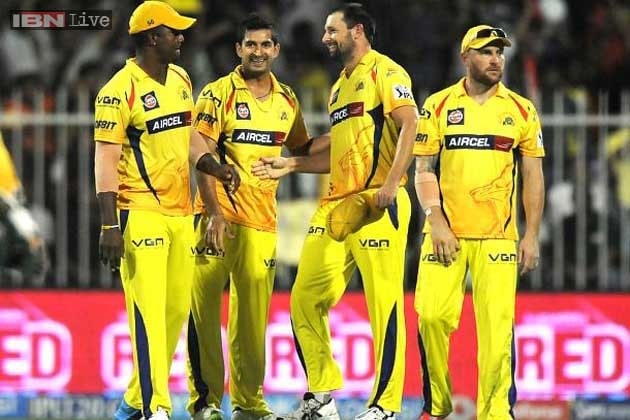 After enjoying an excellent first half of IPL 7 in the UAE, Chennai Super Kings coach Stephen Fleming is happy that selectorial decisions have paid off hoping that the yellow brigade would continue with their winning momentum.
"It is a lot of hard work that goes into it. We have been very lucky with our selections and the players have repaid the faith already," said Fleming on the sidelines of the teams' practice at the Feroz Shah Kotla on Sunday.
"If you ask me that five wins in six games, I would definitely take it. We are perennially slow starters but this season has been different. To get a start like this has been excellent," he added.
Having featured in five of the six IPL finals, two-time champions CSK have performed like a well-oiled machine under the captaincy of MS Dhoni but Fleming wants to remain cautious due to unpredictable nature of the format.
"Touch wood, most departments are going well. We have bowled well, fielding has been excellent and batting has been good. But we know how form can be fickle in the T20 format. We have always been cautious of making statements like that, but at this stage things have been going well in all departments," said the former New Zealand skipper.
The opening pair of Dwayne Smith and Brendon McCullum has been super consistent for the Dhoni-led side and Fleming, who has been CSK's coach for six seasons now, admits that well begun is half done.
"He (McCullum) has leadership qualities and an energy to him that is quite infectious. His combination with Dwayne and Faf de Plessis along with the Indian fielders has provided some electricity to the fielding. Certainly his runs and the opening partnership has been the highlight so far this year," said a beaming Fleming.