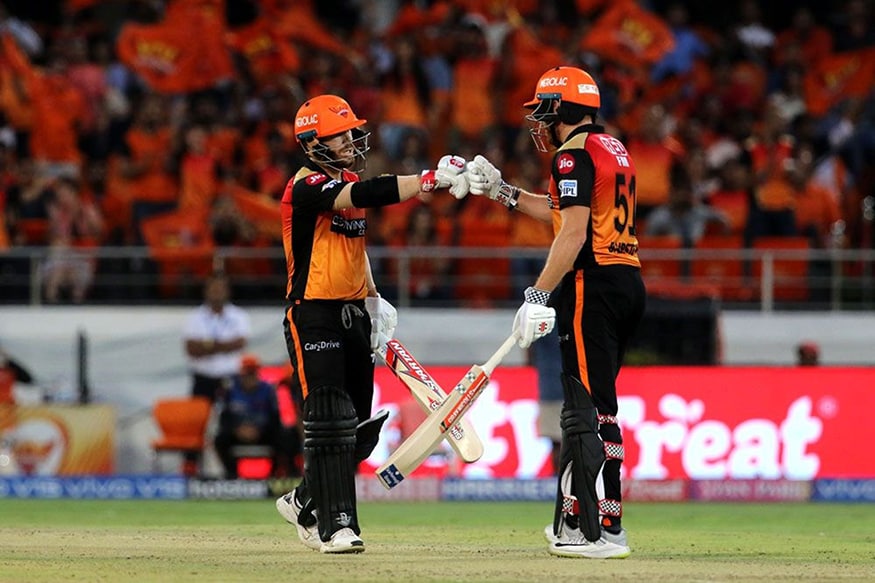 Cricket is a non-contact sport. However, when a player represents his country, things tend to get a little heated on the field of play. Some of this ill-will tends to spill over off the field too. While a lot of players subscribe to the theory that what happens on the field should stay on the field, in reality, this practice is easier said than done. In the olden days, there was no restriction on what could be said by players of either side during a series, or even when not playing. Since 1991-92, Match Referees have been introduced and there is a Code of Conduct which must be followed. Even then, things tend to get heated on a cricket field. After all, players are representing their country and with each player doing his utmost to win for his team, there will be the odd untoward incident or even something a lot more serious.
The IPL is in its 12th season and has done a lot to improve relations between players of different countries. When players from different countries share a dressing room with other players, who are their rivals at the international level, there is a certain comraderie which tends to happen when both players are working towards a common goal of winning for their franchise. Moreover, when players get to know their opponent with whom they share a dressing room, any misconceptions they may have had previously, due to their prior interactions at the international level, tend to get sorted out. They realise that their previous opponent, who is now a teammate is not such a bad person after all and this in turn helps them to relax and bond with the player who they may have previously considered as an adversary. In this podcast, we look at some players who were bitter rivals, but whose relationship improved after sharing a dressing room with each other.
Harbhajan Singh and Andrew Symonds
During the Sydney Test between Australia and India in 2008, Andrew Symonds alleged that Harbhajan Singh called him a monkey, which had racist connotations. Harbhajan denied any wrongdoing and said that he had uttered an expletive in Hindi that sounded like monkey. Harbhajan was initially handed a 3-match ban which was later overturned on appeal. Symonds felt that the Indian Board had flexed it's muscle to get Harbhajan off.
"If truth, honesty and common sense had prevailed, then there would have been a punishment for the player," Symonds said, speaking to Harsha Bhogle on ESPNcricinfo's Opening Up. "It would have been dealt with, and it would have set a precedent for the future. But I don't think it has done that". "The thing, I think, that was grinding on me the most was the lying. Because the allegation was that this hadn't happened, and it had. Then the lies started, and then it became political. The captain [Ricky Ponting] was made to look like a fool, and that should have never happened, and the other players too."
At that time, it was unthinkable that both players would ever reconcile their differences as their views were totally different with each sticking to their story. However, later on in their careers they became teammates at Mumbai Indians. One would have expected a lot of acrimony between the two given the past. However, Sachin Tendulkar played a key role in getting the two to bury the hatchet. Three years of seething animosity triggered by the "Monkeygate" scandal of the 2008 Sydney Test has ended thanks to the Indian Premier League, with both the feisty players forming a bond at Mumbai Indians, 'The Australian' newspaper reported.
The newspaper said Tendulkar played a part in ending one of the most talked-about feuds. "India's Test legend Sachin Tendulkar has been front and centre in healing their wounds as Symonds relishes his role of small fish in the big Mumbai pond next to World Cup heroes Tendulkar and Harbhajan," the report said.
Symonds, who was stinging in his criticism of Harbhajan since the alleged incident, refused to speak much about the new bonding but his manager confirmed the truce.
"I'm not really doing any interviews, sorry — but it's all good here," said Symonds.
They two got all well at Mumbai Indians and there was no bad blood between them either on or off the field.
Harbhajan Singh and Ricky Ponting
Ricky Ponting was a feisty in your face Aussie who took no prisoners when he played for Australia. Sledging was rampant when he played and boorish behavior of his team was the norm rather than an exception. In the above-mentioned Sydney Test in 2008, when Ponting came to know from his teammate, Symonds, that Harbhajan had allegedly racially abused him he immediately went and complained to the on-field umpire, Mark Benson and escalated the matter up to the Match Referee, Mike Procter. Some felt that this decision to complain directly to the Match Referee without speaking to the opposing captain and trying to resolve the matter amicably, reeked of hypocrisy on two counts. One, Australia are known to dish out taunts and insults to opponents on a regular basis and here they were running to the Match Referee when the shoe was on the other foot. Secondly, they have always maintained that what happens on the field should stay on the field. However, in this case, they seemed to be eager to get Harbhajan into trouble and get him banned rather than trying to find a peaceful solution to the matter.
Most pundits felt that Ponting's uncompromising attitude and hypocrisy led to the escalation of the 'Monkeygate' scandal and that the win at all costs attitude of the captain and his team contributed to the ill-well between both teams.
There was definitely bad blood but Ponting and Harbhajan but when they both shared a dressing room at Mumbai Indians, there was a marked thaw in their relationship. During a match in the IPL, Ponting took a brilliant diving catch of Harbhajan's bowling and the Indian off-spinner immediately went to hug the former Aussie Skipper. Such bonding cannot be faked. In 2011, when there were questions regarding Ponting's place in the Australian team, Harbhajan remarked, "I do not think Ponting is finished and I think people are making a big mistake by writing him off," he said.
"Two years ago, people were saying the same things about Rahul Dravid (who averages 60 from 11 Tests this year) as what they are saying about Ponting now. Look what Dravid has done, he is a great player who has found his greatness again. I am sure Ponting will do the same," Harbhajan, who has dismissed Ponting more times than anyone else, in international cricket added.
The 31-year-old spinner also said that cricketers of Ponting's stature should be given due respect.
"Guys like Ponting, Dravid and (Sachin) Tendulkar know what they are doing and people should stop questioning them. They should respect them for what they have done for the game and they should respect them if they think they can bat on and contribute to cricket.
Later in 2016, Ponting lavished praise on Harbhajan saying that the latter was his arch nemesis and that he still got nightmares thinking about him. Such mutual respect after years of acrimony has resulted only because of bonding in the IPL.
Graeme Smith and Shane Warne
When Graeme Smith was a rookie in international cricket, he was sledged mercilessly by the Aussies. He took to the media to describe the treatment meted out to him by the Aussie fielders.  Smith, 20, emerged from his first two Tests and four one-dayers at home in February-March in 2002 complaining of "below the belt" verbal assaults from his rivals but vowing: "I cannot repeat what the Aussies said."
Smith said that Matthew Hayden stood at the crease for 2 minutes and followed up with a tirade of abuse. He said that Shane Warne had called him an unprintable 4 letter word starting with c and asked him what the hell he was doing there. Later in January 2006, Warne called Graeme Smith "a fool" who had embarrassed himself so much that "you could put an egg on his face and it would be fried in about two minutes".
Later on, Smith was Warne's teammate at Rajasthan Royals in 2008, when Warne was the captain. During their first training session in the IPL, Warne asked Smith if they had a problem to which the latter replied that they did not. Later Warne went on record saying that" You can know an opponent as a cricketer, but you only start to know him as a bloke when you play in the same side. As it turned out, the Graeme Smith I played alongside for the Rajasthan Royals in 2008 was different to the Graeme Smith I faced in the Test arena. That was the great thing about the Indian Premier League. It brought together players from all countries to share ideas, swap experiences and take the game forward worldwide. We had a laugh and a joke about the things we had said in the past. They sounded quite funny looking back. I know he has a few regrets, but, all credit to him, he sees the funny side!"
This was another example of bitter enemies becoming good friends because of the IPL.
David Warner and Jonny Bairstow
Before the Ashes series in 2017-18 between Australia and England, Down Under, Warner had said how he thought about the contest as war and his teammate Nathan Lyon had also remarked about how he wanted to end careers. During the same series, Jonny Bairstow greeted Aussie, Cameron Bancroft with a headbutt. The Aussie media used that incident to attack the English team, which was expected to keep a low profile after the Ben Stokes case. However, it came to light that was simply Bairstow's way of greeting people.
Warner and Bairstow were teammates for SunRisers Hyderabad in the 2019 edition of the IPL. When Bairstow reached his maiden IPL century, Warner and he hugged each other in the middle of the pitch showing that the ill-feeling in the Ashes series was a thing of the past and that they were both prepared to put aside their feelings and work for the common good of their IPL team.  This is what both said about their 185 run opening partnership and batting with each other.
This is what Bairstow had to say about batting with Warner.
"It was fantastic to bat in the middle with Warner - and it's fantastic he's got the Orange cap. The crowd is amazing, the fans are fanatical, and we are fortunate to have them," he added.
Warner also agreed with his opening partner, saying, "I think the 12 months have done me well - I think I am refreshed. A fantastic partnership - a fantastic innings by Jonny (Bairstow). Half the job is done."
Yuvraj Singh and Kevin Pietersen
In the course of his illustrious Test career, Kevin Pietersen had a tendency to get dismissed by left-arm spin quite often. During the course of England's tour of India in 2008, Pietersen called Yuvraj a pie-chucker and suggested that he was a purveyor of left-arm filth. After the 2011 World Cup, Yuvraj was diagnosed with lung cancer.
In April 2012, Yuvraj returned home after undergoing treatment in the United States. During the 2012 edition of the IPL, Pietersen said "I was lucky enough to speak to Yuvraj last night before his return from London. As a sportsperson, our job is to accommodate and follow our fellow cricketers in their difficult times. Yuvraj is a fighter and he will fight through this period also.
Later Pietersen, visited Yuvraj at his residence at Gurgaon and posted a picture of the two on twitter, saying that "Great to hook up with the pie-chucker."
While Pietersen and Yuvraj were never actually teammates at the same time in the IPL, (they played for RCB at different times) the fact that Pietersen played with many foreign players in the IPL led to him reaching out to Yuvraj and empathizing with Yuvraj during his time of need.
The IPL has truly led to thawing of difficult relations between players who were previously sworn enemies.