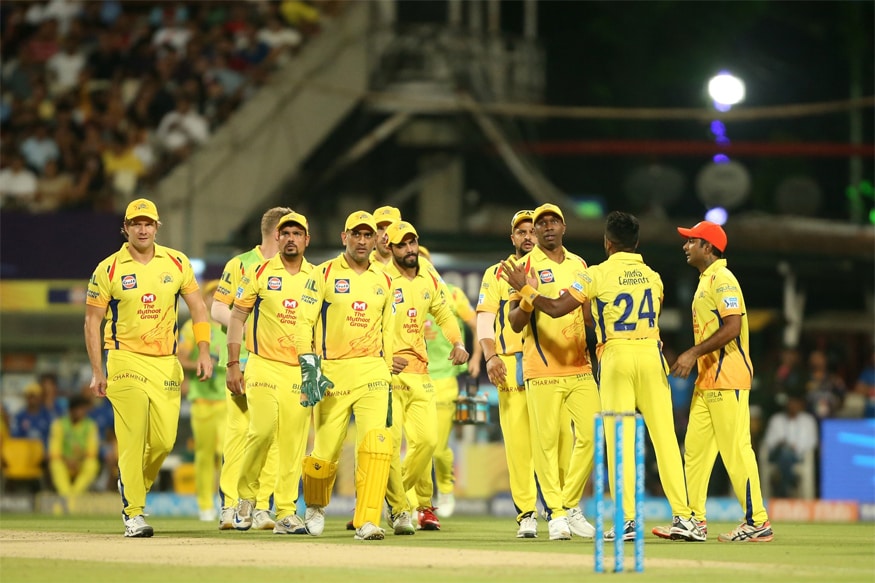 New Delhi: A lot was made of the average age of the Chennai Super Kings squad before the start of the IPL as most players were on the wrong side of 30. But CSK skipper Mahendra Singh Dhoni stuck by them and the end result was their third Indian Premier League title as none other than 36-year-old Shane Watson hit a century on the night of the final at the Wankhede Stadium in Mumbai to dash Sunrisers Hyderabad's dream of winning their second IPL title.
Speaking after the game, Dhoni made it clear that what matters is not the age, but the fitness of the boys and he felt that the level of fitness of players has improved over the years.
"We talked a lot about age but what matters is the fitness. Rayudu for example is 33, he's someone who is fit, covers a lot of ground. Even if he plays a few games where he spends a lot of time in the ground and in the field, he never complains. So, it is the fitness that really matters more than the age aspect. What captains want is players who move well in the field. It doesn't matter which year a player is born in, whether you are 19 or 20 - you have to be agile. You have to accept your shortcomings. For example if I push Watson to stop a single, there is a very good chance that he'll burst his hamstring and won't be available for the next game. So what you tell yourselves is that they have to commit and try, but there's no point getting injured for a single. No plans to celebrate as of now. We are going to Chennai tomorrow, meet a few people, the fans and some people who are close to the franchise. But we'll have a get-together in the hotel and celebrate," he said.
Talking about the chase, Dhoni said that the team always had belief in its strong middle order to do the job if the top order failed. It is a separate issue that it eventually turned out to be a one-man show.
"By the time you reach the final everybody know their roles. The fielders have to adjust their roles while fielding, but while batting the styles are well known. So if somebody is finding it difficult in the middle, you know the incoming batsmen wouldn't find it easy as well. Well, Bhuvi is as deceptive as Rashid and thus it's not just one bowler in their side who could put pressure on us. So it was a good batting effort, but we always had belief in the firepower our middle-order has."
Commenting on Dwayne Bravo sitting with pads on, Dhoni said: "He keeps doing it on his own. There was no plan as such; with Faf playing Rayudu had to come down at four. But Bravo is someone who pads quite easily and stays ready. Very difficult to recall what the earlier championship wins were. A lot of people talk about stats, so tonight is 27th, my jersey number is seven and this is the seventh final for us. Enough reasons to win it. But none of these reasons matter, what matters is that we've won it in the end."
CSK coach Stephen Fleming said: "Each year has been different for us. We stayed pretty consistent with the core of our team when others kept chopping and changing. It's one thing that players are older, but it's the professionalism that we got to look into as well. MS Dhoni handles me (smiles). It's about man-management. When he goes on the field he can do the things. There's a lot of trust as well and it's a nice relationship to have with him."
SRH skipper Kane Williamson accepted that Watson made a mockery of what was thought to be a good total on the board in a final. "We thought it would be a very competitive total. Hats off, Shane Watson comes and gets 117 not out in the final. It's frustrating, but CSK were deserved winners. A new bunch of guys in SRH, a great bunch of guys in the unit. Showed great character. It was a great experience leading this side, shame that we couldn't win the final. Every team is trying to find the balance between bat and ball. Rashid is a great asset for us. As a team we look back fondly on the season. It's a collective effort from the team," he signed off.