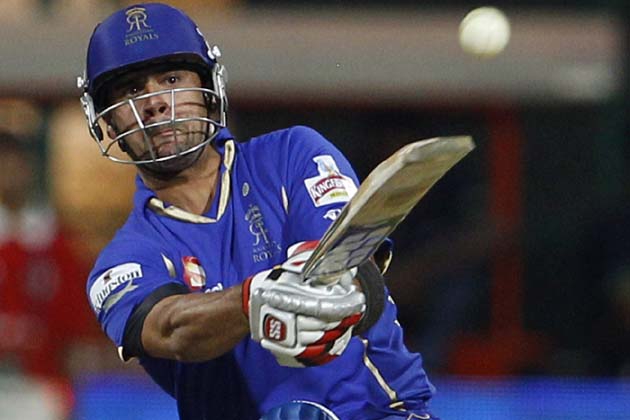 Jaipur: Out-of-favour England batsman Owais Shah feels his impressive performances for Rajasthan Royals in the ongoing Indian Premier League season are bound to be noticed by fans and administrators back home. The right-hander also said that he is banking on the Twenty20 event to earn his place back in the national side.
Asked whether he believes that his fine showing in IPL 5 so far would get due weightage back home, Shah said, "The performance in IPL is watched world over and I am sure back home too people must be looking at my performance." Shah showed potential during his early days for England but faded away with time due to inconsistency. But in the ongoing season of the IPL, he has impressed with his strokeplay and currently occupies the second position in the list of highest run-scorers, with 216 runs from six games.
"I am thankful that Rajasthan Royals gave me [the] opportunity to bat at the position I like. I had played for Delhi Daredevils, Kochi Tuskers [Kerala] and KKR [Kolkata Knight Riders] earlier in IPL, but the opportunities were just not there," he said. "I have a different role now and I have to apply and get accustomed to it and perform. I would be glad if I get a chance to play again for the country and I would be thankful to Rajasthan Royals for giving me the opportunity."
Shah, however, refused to comment on fellow countryman Kevin Pietersen's statement that England's lack of interest in IPL is down to jealousy. "I don't want to comment on the statement of Kevin Pietersen. But my personal view is that he did mean something else," said Shah.