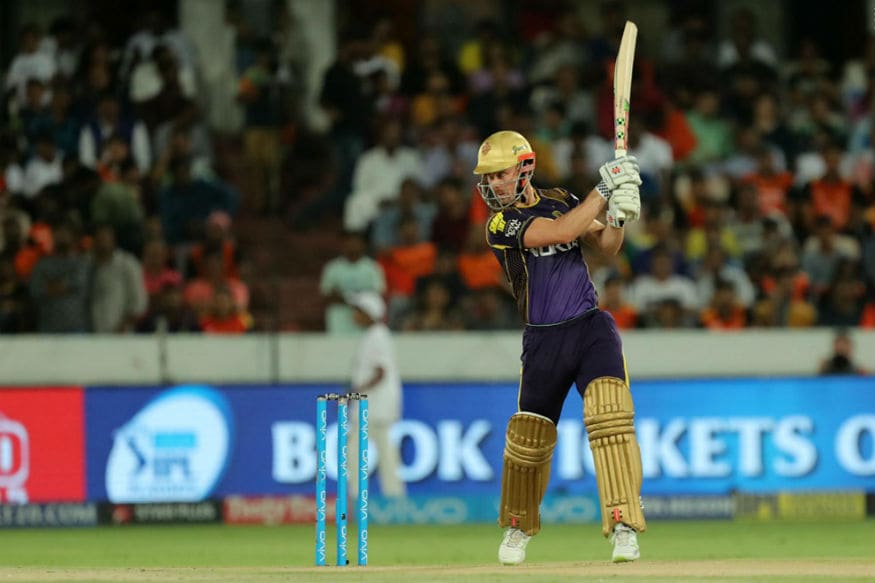 Follow all the live cricket score and latest updates from the IPL 2019 game between Rajasthan Royals (RR) and Kolkata Knight Riders (KKR): Now it's just a matter of ending the proceedings as Uthappa slams Gopal for a big six, A clinical performance here by KKR as they have made a complete mockery of Rajasthan. KKR are 133/2.

​RR vs KKR in IPL 2019 will be broadcast on Sunday (April 7) from 08:00 PM onwards. RR vs KKR live streaming will be available on Hotstar and Jio TV. You can follow all the ball-by-ball updates and live commentary with analysis on our live blog.

PREVIEW: Rajasthan Royals finally did something right. In their last home match against Royal Challengers Bangalore, they managed to capitalise on key situations in the game and come out on top by seven wickets. But still on only two points, the Royals will face a stern test against in-form KKR who pulled a win out of nowhere against RCB, thanks Andre Russell's heroics. It is precisely that kind of innings (Russell's 17 ball 48) which gives a team confidence in the long-run and creates a winning mentality that rubs off on all the players. However, Russell is not the only threat in the KKR batting ranks. Nitish Rana and Robin Uthappa have also been in great form.

What Rajasthan would need to be wary of is leaking runs towards then end of their bowling innings, as they have tended to do in previous matches in this year's IPL. Even though they possess players like Ben Stokes and Jofra Archer who are excellent death bowlers on paper, they have not managed to play to their potential. With a win under RR's belt and playing at home again, this may be the time. KKR has shown that they are a team that cannot be taken lightly, no matter what the situation in the match. In the bowling department, the likes of Piyush Chawla, Kuldeep Yadav and Sunil Narine will look to exploit the Jaipur wicket which has tended to keep low and slow this season.

But Rajasthan are no pushovers in the bowling department either, and with young leg-spinner Shreyas Gopal bamboozling Kohli, de Villiers and Shimron Hetmyer in the last match, he is one to keep an eye on in particular.

Shreyas Gopal: The young leg-spinner had a dream outing in his last match against RCB, where he dismissed RCB and India captain Virat Kohli, AB de Villiers and West Indies' Shimron Hetmyer. The RCB batsmen danced to his tunes, unable to read his googlies. The match against high-profile opposition in KKR gives him a chance once again show what he's made of. Should he continue to churn out these performances, we might be looking at a future star of Indian cricket soon.

Andre Russell: It's hard to look past the big West Indian right now, isn't it? With 207 runs and five wickets in four matches this IPL, he is an early contender for player of the tournament. His record against Rajasthan Royals is not too bad either – 105 runs in 5 T20I innings at an average of 35, and 5 wickets in 16 overs at an average of 25. No matter what his contribution, Russell's impact has been game-changing in almost every match he's played. One wouldn't put it past him to do the same against Rajasthan Royals.