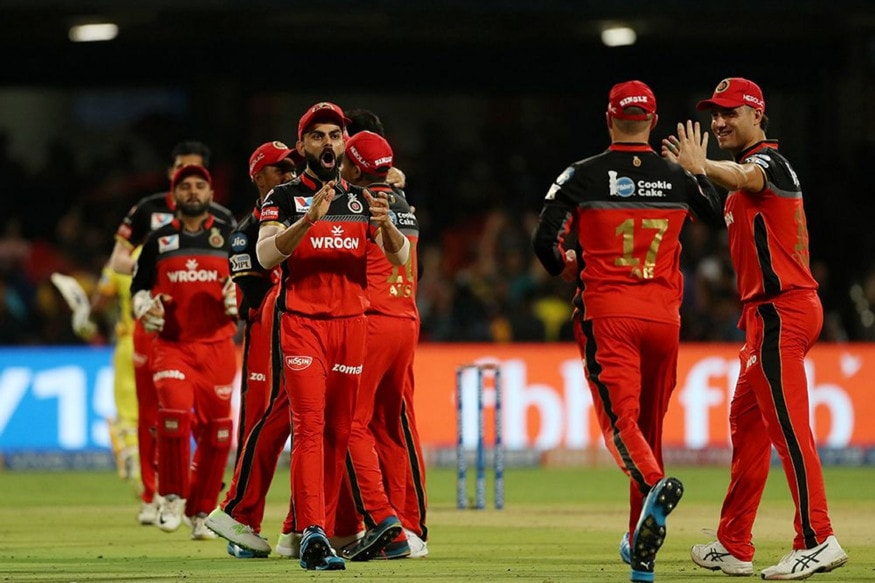 It is quite fascinating that even after IPL XII has reached its last week before the knockouts no team has yet been (at least, mathematically) eliminated from a chance to make the playoffs – not even bottom-ranked RCB.
Two teams, however, have sealed their place in the Qualifiers – Delhi Capitals and CSK (at Number 1 and 2 currently).
Let us study the various most probable scenarios for the various teams to make the Qualifiers.
Delhi Capitals (12 matches: 16 points)
Delhi's clash against CSK in Chennai will potentially decide who tops the points table this year. Delhi's last match is against a resurgent Rajasthan (whom they beat in their opening encounter in Jaipur) but Delhi should get the better of them. If Delhi beat CSK but lose to Rajasthan and in turn CSK beat Kings XI, then Delhi might just pip CSK on a superior NRR and top the table. A similar scenario would emerge if Delhi lose to Chennai but beat Rajasthan and Kings XI upsets CSK.
Chennai Super Kings (12 matches: 16 points)
CSK would be favourites to beat Delhi at home where they have a 5-1 record this year. However, they will have a tricky last match against Kings XI in Chandigarh. Their NRR is in the negative (only team in the top 5 to have a negative NRR) which suggests that they need to win both their matches to top the points table (or hope that Delhi loses a match by a big margin).
Mumbai Indians (12 matches: 14 points)
MI have two home games to be played (against KKR and SRH) and a victory in any one would guarantee them a place in the playoffs.
Even if they lose both their matches and are tied with other teams on 14 points they should still qualify based on NRR (second-best currently).
Sunrisers Hyderabad (11 matches: 10 points)
SRH have one home game remaining against Kings XI and two away games against MI and RCB. If they win all three they qualify. If they win two and lose one they will end with 14 points, possibly with a number of other teams but should still qualify on NRR (the best amongst all teams currently).
Kolkata Knight Riders (12 matches: 10 points)
KKR have to win their remaining two matches to have any chance of qualifying for the play offs. They must also win by convincing margins to give a boost to their NRR. Both, Kings XI and MI will pose a stiff challenge in their own backyard.
KKR would hope that SRH and KXIP lose as many matches as possible (not win more than one maximum) from here on. They would not mind RR jumping to 14 points as they have a good chance to pip them on NRR.
Kings XI Punjab (11 matches: 10 points)
Kings XI have three tough matches remaining – one away game against SRH and two home games (4-1 record at home this year) against KKR and CSK. If they win all three Kings XI would sail through the playoffs.
However, if they lose one match they can reach a maximum of 14 points where they would be (in all likelihood) tied with a number of teams. This will not favour Kings XI as they have a negative NRR currently.
Rajasthan Royals (12 matches: 10 points)
Rajasthan need to win both their away games - against RCB and DC – to have any realistic chance of making the playoffs. They must also aim to improve their NRR should a situation arise which sees them tied at 14 points with a particular team/ few other teams in the tournament – which is a likely scenario (currently they have the second-worst NRR).
Mathematically they can lose one more match and still qualify, though such a scenario is highly improbable.
Royal Challengers Bangalore (12 matches: 8 points)
RCB still has an outside (though highly unlikely) chance of making the playoffs. Having said that no team has ever made the playoffs with less than 14 points in IPL history.
RCB would need to win both the matches with massive margins to improve their NRR – the worst, by far, amongst the 8 teams in the league.
Then the following is their best bet:
KXIP beat SRH
RCB beat RR
Delhi beat CSK (or other way round)
MI beat SRH
KKR beats Kings XI
Delhi beat RR
RCB beat SRH
CSK beat Kings XI
MI beat KKR
This would leave the standings as follows
1. Delhi Capital – 20
2. MI – 18
3. CSK - 18
4. RCB – 12
5. KKR – 12
6. Kings XI – 12
7. RR – 10
8. SRH – 10
RCB would need to win the remaining two games by huge margins and hope that luck goes their way big time!