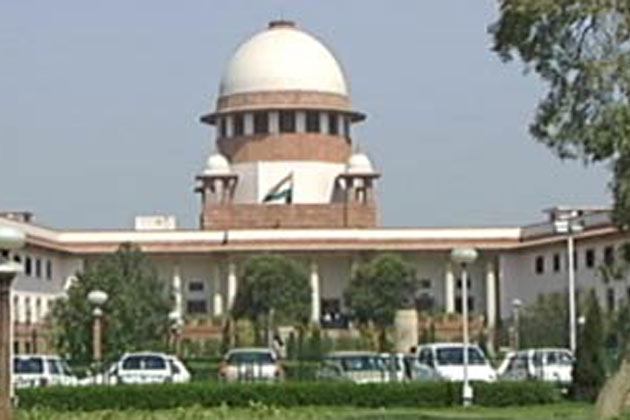 New Delhi: Influx of hawala money and involvement of terrorist elements in betting and fixing of sports is causing serious threat to national security, a report of a high-level panel said on Monday in the Supreme Court while recommending setting up of a SIT to probe such cases.
"It is necessary that the Supreme Court may create a special investigating team (SIT) or a joint investigation team (JIT) so as to include officers from all specialised agencies such as enforcement directorate, Director of revenue intelligence, income tax authorities etc.
The JIT may have either the CBI or the NIA as the nodal agency. The SIT or the JIT will take over all pending cases and investigate all available information in the various tapes and submit its report to the Supreme Court within a stipulated time frame so as to obtain appropriate orders for prosecution and trial, the report of a three-member committee headed by former Punjab and Haryana Chief Justice Mukul Mudgal said.
In a separate but concurring report Nilay Dutta, a member in the committee said, "the consolidated set of recommendations and suggestions in this report are thus aimed at ensuring that corruption/malpractice such as those that have already been disclosed in the report, be eradicated from the game of cricket and in particular, the IPL be cleansed."
Besides justice Mudgal, other member of the Committee L Nageshwar Rao, who is also the Additional Solicitor General, agreed with Dutta that there is no consolidate uniform law applicable to the entire country and law similar to MCOCA be placed to deal with the menace of betting and fixing in sports.
"The status of law in regard to betting and fixing has created operational impediment on the part of investigating and prosecuting agencies in combating these corrupt influences in the sport." The law must provide for stringent deterrent punishments similar provisions as in section 18 of the MCOCA. This is necessary because influx of hawala money and involvement of terrorist elements in matter of betting and fixing of sports is causing serious threat to national security," the report said.
The three-member committee also stated that after perusing the information provided by Delhi and Chennai police, FIR and chargesheet filed by Mumbai police, transcript of telephonic conversation, conclusions emerge that Meiyappan indulged in betting through Bindoo Dara Singh, who was in direct touch with the bookies and punters like Vikram Aggarwal.
"Bets were placed by Meiyappan inter alia were not only in favour of CSK but also against it. In betting parlance, betting for and against a team is called hedging bet," report said, and added that "Meiyappan also bet in matches of teams other then CSK".
"In so far as the roles of Meiyappan and Bindoo Dara Singh are concerned, our conclusions are based on the testimony of the police and chargesheet and are not meant in any manner to pronounce on the issue as to whether Meiyappan and Singh are guilty of the offences charged with, which issue is entirely under the domain of the criminal court.
The Committee said it based its conclusiond only on the objective facts gathered during the course of its probe and contents of the chargesheet and other documents produced by the investigating agency. The committee also took note of the issue of conflict of interest raised against Srinivasan, saying it was serious but left it for the Supreme Court to consider it.
"While it is evident that the questions raised before us about conflict of interest are serious and may have large scale ramification on the functioning of cricket, we do not deem it proper to pronounce our opinion on this issue as it is not directly in our terms of reference."
However, since several stake holders repeatedly expressed of this issue, we thought it proper to bring this issue to the attention of this court," the report said.