No.3 is probably one of the most crucial batting positions in Test cricket. Acting as a bridge between the openers and the crux of the middle-order, the batsman coming in one-drop is expected to weather a storm, take an attack forward or don the anchor role. From Sir Don Bradman to Rahul Dravid, Kumar Sangakkara, Ricky Ponting and Hashim Amla, some of the cream of Test batsmen have occupied that coveted spot.

Yet, for England, the No.3 position has been a major thorn in the flesh for the last few years. They have tried as many as eight players since 2017, but none of them have been able to nail the spot.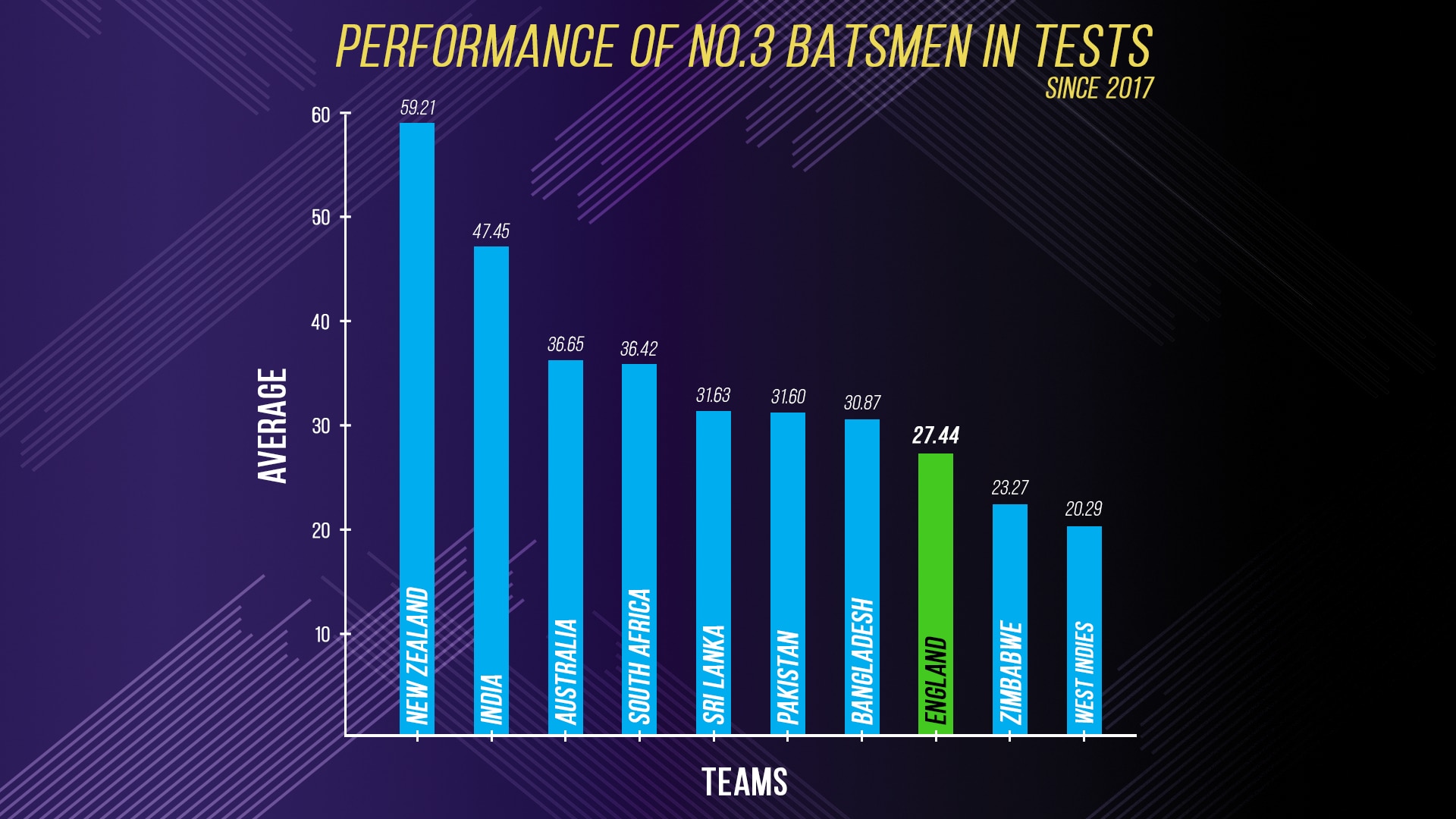 That they have just one century from the crucial No.3 spot in two years highlights a problem that runs deep. Joe Root and James Vince have played most number of matches at the position in these two years but with an average 28.54 and 30.54 respectively neither have been able to make make it their own. While England played around with the idea of Ben Stokes and Moeen Ali at the No.3 spot in the first half of the Sri Lankan tour, the jackpot move came when they decided they could not keep Jonny Bairstow in the doghouse.

Bairstow was benched for the second Test after Ben Foakes had a dream debut where he slammed a hundred in the former's absence due to injury. But when you have a player with the calibre of Bairstow in the setup you have to find a way to get him into the Playing XI. That is exactly what England did in the third Test in Colombo and the returns were immediate.

The pugnacious 29-year-old took just one innings to prove his doubters wrong as he scored a scintillating hundred, the first by a No.3 for England since November, 2016. That all of his five centuries prior to the one he scored in Colombo have come outside of the top six in the batting order speaks volumes of his temperament and will.

But is he the answer to England's nagging No.3 problem?

These are early days but given Bairstow's technique, there is hardly anyone better suited to the role. With Ben Foakes making a strong case to now become the frontline wicket-keeper after his successful debut series where he was named Player of the Series means that Bairstow can focus on his batting and play in the top-order without worrying about workload concerns.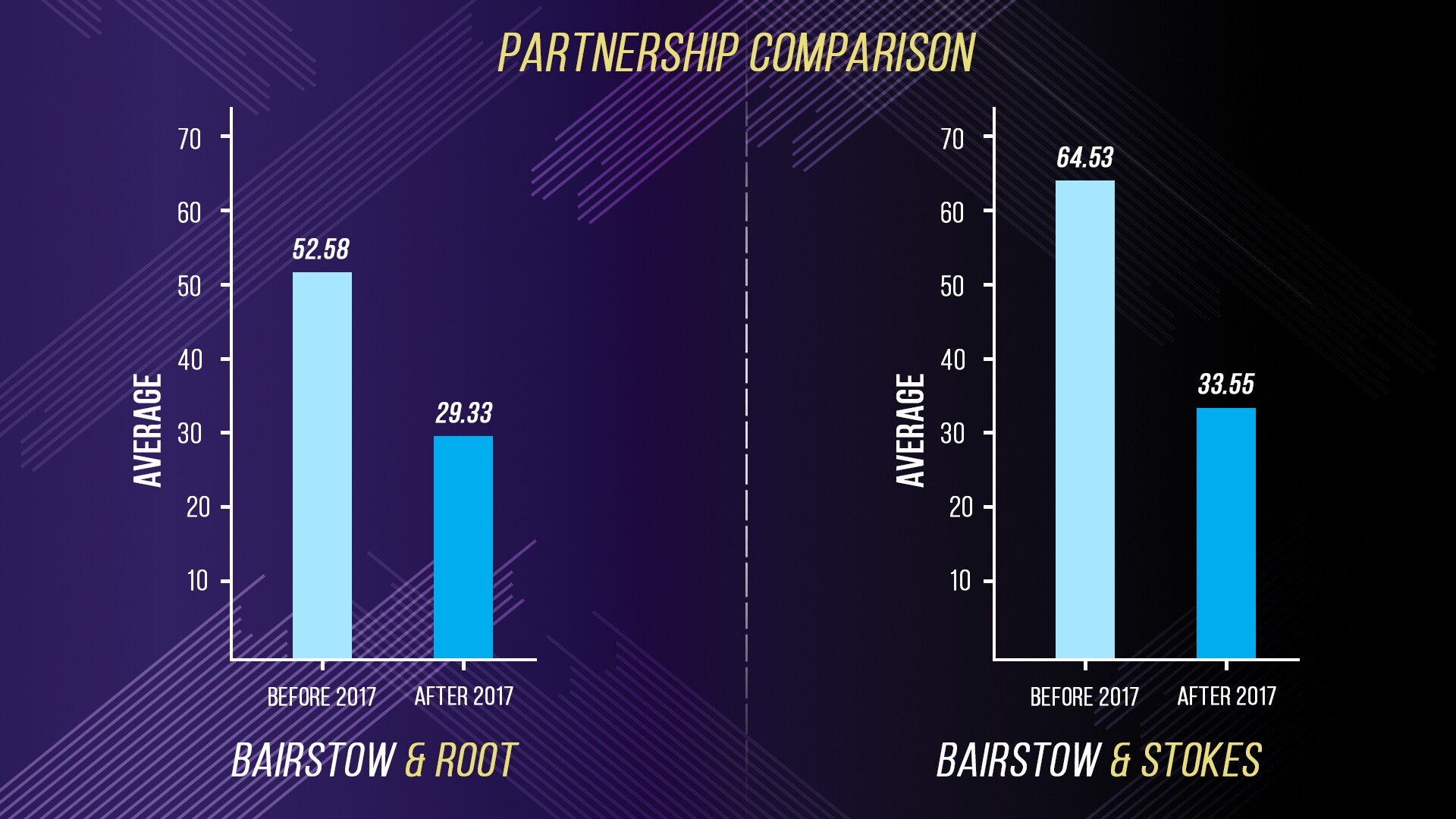 Another factor favouring Bairstow's move to No.3 is his congeniality with Joe Root. The two share an amazing rapport and have had some great partnerships together for club and country. That, however, was before 2017. Since then, the duo has batted together just thrice in Test cricket.

Apart from Root, Bairstow also shares a great association with Stokes with the duo having crafted plenty of stands over the years to bail England out. In the last two years, though, the Bairstow–Stokes partnership has gone down in terms of average.

After a series win in Sri Lanka, England will go home to iron out the final few glitches in their Test line-up and with Bairstow providing assurance at the top, the No.3 slot is unlikely to be a subject of debate, at least in the near future.

First Published: November 26, 2018, 8:29 PM IST