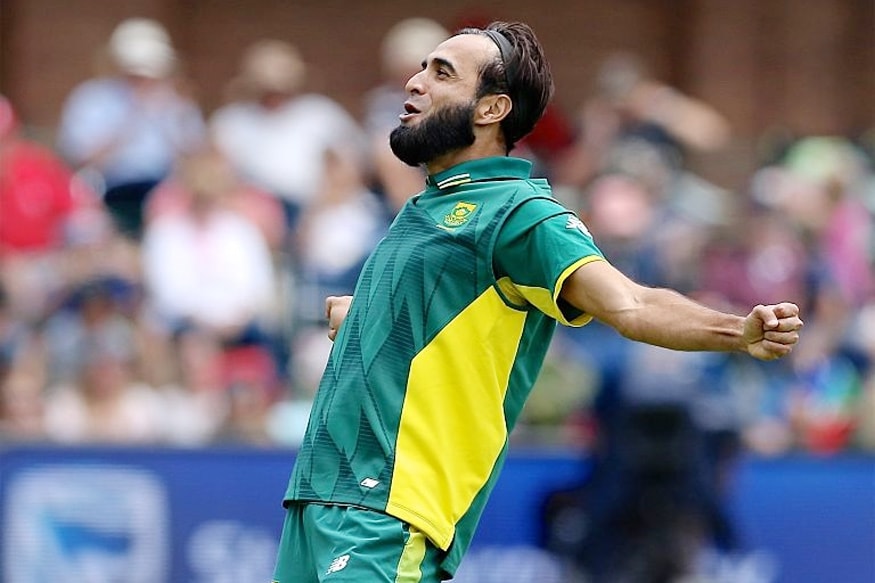 Imran Tahir stormed into international cricket for South Africa in the 2011 World Cup, picking up a four-wicket haul on debut, and hasn't looked back since. He has filled up the void of an attacking spinner in the South African team to complement a potent pace attack.
Since his debut in 2011, no spinner has taken more wickets than Tahir in ODI cricket. The Pakistan-born South African spinner has taken 153 wickets in 94 matches at an average of 24.87 and has also been economical with a rate of under five an over.
In fact, only one bowler has taken more wickets than Tahir in international cricket in this time frame - Lasith Malinga.
However, he has lost some of that edge and potency in the last few years.
Since the 2015 World Cup, Tahir has managed to take 83 wickets in 56 matches at an average of 28.55. Till the World Cup in Australia/New Zealand, Tahir had taken 55 wickets in 30 matches at an average of 20.23.
The average has shot up since the World Cup although he still remains among the top five wicket-takers in ODI cricket in this time frame with only two other spinners - Adil Rashid and Rashid Khan - taking more wickets than him.
Of his 83 wickets in ODIs in this time frame, 41 wickets have come against Bangladesh, West Indies, Sri Lanka and Zimbabwe - among the weaker teams in ODI cricket. His averages against these nations are - 29.62, 14, 16.64 and 9.1.
On the contrary, his averages against some of the better batting teams like Australia, India, Pakistan and England are 32.66, 52.22, 73.5 and 45.
This suggests that the quality of his wickets has deteriorated since the 2015 World Cup.
Since his 7/45 at Basseterre against the Windies in 2016, Tahir has taken three-plus wickets in only four matches - against Sri Lanka (twice), Zimbabwe and Bangladesh. In the period after the Champions Trophy in England, Tahir has series averages in excess of 60 against all major nations except Bangladesh and Zimbabwe.
In the last two series' against Pakistan and Australia at home, Tahir has averaged 65.5 and 67.5 respectively while in the series against India in early 2018, Tahir managed just one wicket in four matches at an average of 175.
His effectiveness is slowly but surely on the wane and as the World Cup approaches near, South Africa, who are still seething from loss of players to retirement and Kolpak, have their task cut out.
They desperately need their ace spinner to return to his lethal best.
*Numbers updated till the start of the ODI series between Sri Lanka and South Africa.