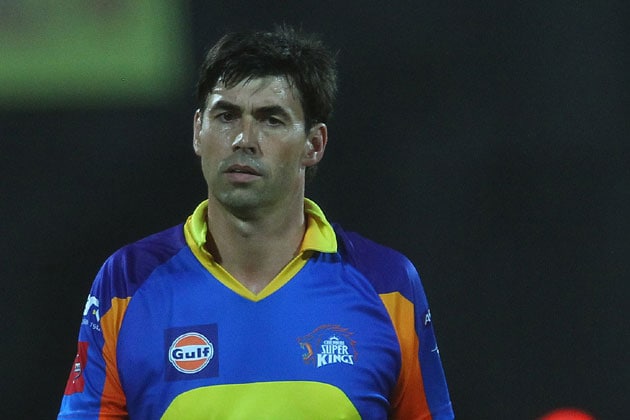 Mumbai: Chennai Super Kings coach Stephen Fleming termed the 60-run defeat of his team against Mumbai Indians on Sunday as a wake-up call before they proceed towards the business end of the tournament.
"Striving to get to 8-10 victories was what we aimed for. The nature of the competition is such that it has not been done before. There is a reason for that because getting up every day, performing well and being consistent is tough work. Today we were not just good enough to do that," Fleming said on Sunday.
"Restricting them to 130-140 was a pretty good effort. With our batting line-up, it was more than a gettable target to chase. But we had a bad day in batting. If the players needed a wake-up call, then it certainly was one."
"We had one of those days and it was the first day in the tournament which we would like to forget. I guess the positive part about this defeat is that it happened now," he opined.
"Four more game are left and it's a pretty long tournament to maintain your standards. But winning seven in a row was a pretty good effort," he added. Fleming had no complaints regarding the pitch even though his team was shot out for 79.
"The pitch looked okay. It's a little different to what we have been playing on. The spongy nature of the Mumbai wicket made stroking the ball a bit difficult. But that's not an excuse for being bowled out for 70-odd."
"There was a lot of sideways movement, lot of spin. But the nature of the bounce was a bit different to any other pitch. But that's no excuse," he said.
"We need to win against Mumbai at the Wankhede Stadium at some stage in the future. We did not come close to it today," said Fleming when pointed out MI's score of 4 out of 4 at this venue.
He also defended the move to promote Ravichandran Ashwin ahead of skipper MS Dhoni by saying the off spinner was a capable batsman and the important thing was to stop the falling of wickets at that stage rather than accelerate.
"Ashwin is a capable bat. Most important thing was stopping the falling of wickets. In not chasing a big total it did not matter in wasting 2-3 overs. We have faith in Ashwin and thought if he can get a 10-20 partnership going with Michael Hussey it may change the game with the likes of Dhoni and Ravindra Jadeja to come in," Fleming said.
But the move failed to pay off as Ashwin was bowled for 2 by Harbhajan Singh while trying to play an injudicious shot to the off by moving away to leg side.