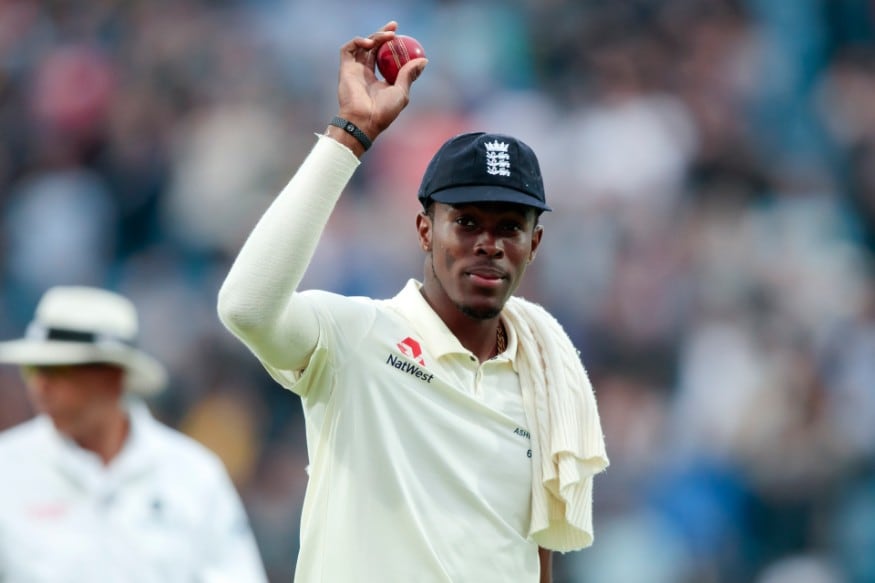 England fast bowler Jofra Archer feels that playing the game in front of empty stands will be difficult once the game can return after the coronavirus pandemic restrictions are relaxed.
Authorities are trying their best for the resumption of the game and the option of playing behind closed doors has also been considered. Archer believes not having fans to cheer for them will be difficult for the players. His duels with Steve Smith in the Ashes, especially at Lord's, was among the biggest crowd pullers during the English summer.
"Yes, it will be hard to play in a stadium without supporters but I understand it is necessary for things to start that way as we won't be able to test every single fan wanting to come into the ground," Archer wrote in his column for the Daily Mail.
"Although the crowd is an aspect we can sort out later, I think it will be one of those things you don't realise how much you need until it's gone. Take it away, and we will realise how much the supporters mean to us," he added.
The World Cup winner also suggested the use of loud speakers to simulate the experience for the players.
"Playing in complete silence will take some getting used to, I would imagine, so I think it might be useful to play some music, some simulations of a crowd, something to create an atmosphere," Archer wrote.
"The best solution, if we do have to play behind closed doors, might be to have cheers and clapping when someone hits the ball for four or a wicket falls.
"These are the little things that will make it as normal as possible even though it won't be a normal occasion. But it's got to the stage where I don't really care about much else than playing right now," he added.