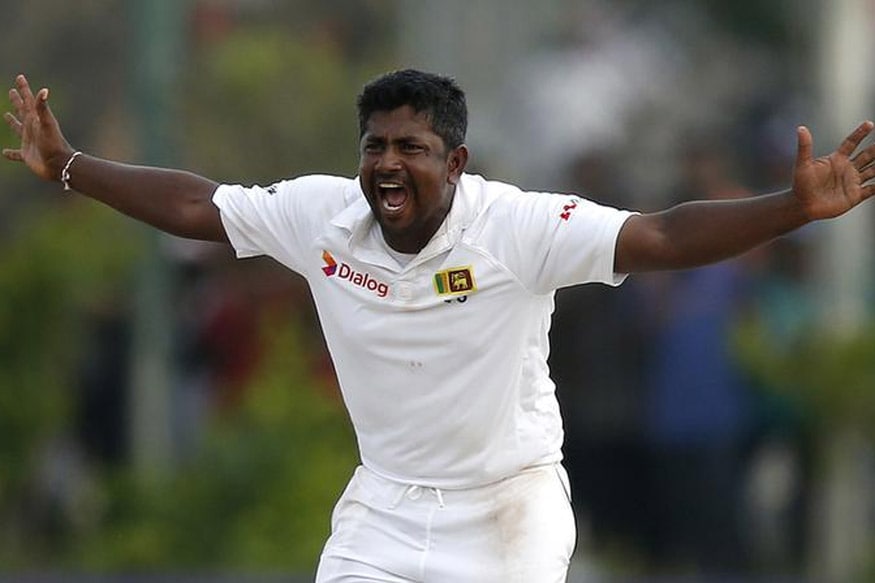 New Delhi: Sri Lanka's Rangana Herath is one of world's best spinners, and the one who can turn the match on it's head alone. His dominance has been such in the recent times, that he led Sri Lanka to a series Test-series victory against Pakistan, where he picked up 16 wickets.
With the series against India approaching soon, the spinner has his sights set on winning a test there, something that Sri Lanka has never managed to do till now.
"It's one of my dreams. How wonderful it would be to win a Test match in India as we have never won there before," Herath told Cricbuzz. "The series win in Pakistan has given us lot of confidence. That winning mentality is important. If we show the same fighting spirit that we showed against Pakistan, we can win in India," Herath added.
With the likes of Cheteshwar Pujara, Ravishandran Ashwin and Ravindra Jadeja returning to the team again for the Tests, it is going to be all the more challenging for the Islanders. And Herath feels that Indians are better prepared for international challenges because of excellent domestic structure.
"They have [a] lot of experience. They have an excellent first-class structure in India. If you take the Ranji Trophy, it prepares their players to play those big innings. It teaches their bowlers to think of different options when bowling on flat wickets. Whereas we don't have those challenges. Only at 'A' team cricket, our players are prepared for those challenges," Herath observed.
During Sri Lanka's last series against India, Herath couldn't produce the desired performance, and could only pick up five wickets from the two tests he played.
"The India series at home, I wasn't able to take wickets. All of us struggled. We were not able to break the partnerships and they went onto post 600-plus runs and from there on it was difficult for us. We missed a few chances as well. We need to plan as to what we have to do to get those 20 wickets," concluded Herath.