On December 16, after bowling Kerala to yet another victory and winning his third Man of the Match award in the ongoing Ranji Trophy season, Jalaj Saxena took to Twitter to list something that more people should have ideally noticed.
With this 9 wicket match haul against Delhi, I became the highest wicket taker in India in Ranji Trophy in last 5 years with 193 Wickets.With a batting score of 3000 runs with an avg of 46. 3rd Man of the Match this season. @BCCI @IPL @amolmuzumdar11 @rajasthanroyals @mipaltan pic.twitter.com/SxdDR7pE3c

— Jalaj Saxena (@jalajsaxena15) December 16, 2018
Since the start of 2012-13 season, Jalaj has scored 3744 runs at an average close to 48, with nine centuries. It includes four seasons of at least 500 runs, and one season (2012-13) where he scored 769 runs.
This year, he already has 465 runs and two centuries from six matches. Apart from this, Jalaj has picked up 203 wickets over the period with his off-spin, with 14 five-wicket hauls. He was the highest wicket-taker last Ranji season.
This season, against Andhra, he became the first Indian to score a century and take an eight-wicket innings-haul in the same match twice. He has already picked 28 wickets too.
It sounds like the making of a perfect all-rounder, but Jalaj has hardly been noticed by the ones that matter. Well, he technically has been recognised by the BCCI as the best domestic all-rounder in 2014-15, 2015-16 and 2017-18, but the bigger rewards haven't come. He hasn't even been selected for India A, apart from a three-match stint four years earlier.
His disappointment at the lack of recognition and opportunities is well known, and justified too. But that could perhaps be changing, finally.
A small step towards that was his selection for the IPL 2019 by Delhi Capitals. Jalaj, who went unsold last year, was picked up for his base price of Rs. 20 lakh.
"It's a great feeling. I mean, when you're performing consistently and you're noticed and you're getting your rewards, it's an amazing feeling. It's a very satisfactory feeling," Jalaj tells Cricketnext.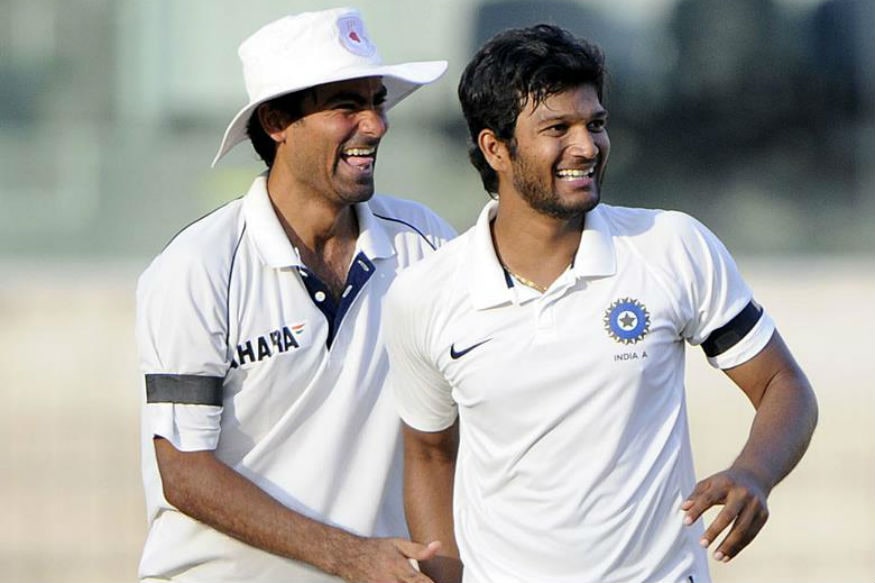 (Image: Facebook)
While Jalaj is satisfied and happy, he's not getting too ahead of himself. Disappointments and frustration in the past have taught him to not worry about things beyond his control.
"That's not in my hands," he says about selections for India A. "In my tweet too I've not mentioned about selection or anything. It's just that I got to know that I've become the highest Ranji wicket taker in the last five years, so I just tweeted that. It wasn't about selection - I'm not thinking about that.
"I can only control things that are in my control. Things that aren't in my control, I don't want to think about that. I'm just enjoying my game and hoping that one day I play for my country. But I don't have any frustration or anything like that. I'm enjoying the game and the process."
Jalaj switched teams from Madhya Pradesh to Kerala in 2016-17 and has since become the rock of the southern state side. He was a big factor in Kerala qualifying for the Ranji knockouts for the first time last season and is yet again in the thick of things as Kerala find themselves in second position in Group A and B.
"It's always a good feeling when you can contribute to the goal of the team. It's a good feeling to be performing with bat and ball, it gives me immense satisfaction," he says of his part in Kerala's rise. "Kerala is a young team full of talent. There are areas to improve but the signs are promising."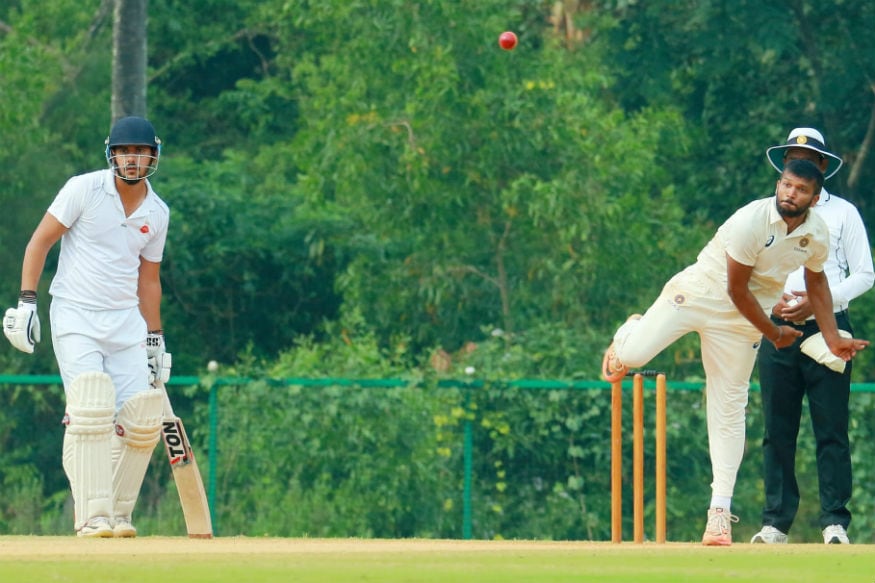 (Image: Facebook/Kerala Cricket Association)
Jalaj is modest about his contributions, but admits to being frustrated a couple of years back. It helped that he has a cricketer within the family to help out. His elder brother Jatin Saxena, who is currently playing for Chhattisgarh and was in the Rajasthan Royals squad last IPL, was instrumental in him taking up the sport.
Jatin is also instrumental is helping Jalaj remain focused amid disappointments.
"I always share my doubts and problems with him. He's a much more talented and knowledgeable player than I am. We always talk cricket, I've enjoyed talking and learnt a lot from him," says Jalaj.
"My family has always supported me. Whenever I feel down I talk to my brother and father. They've taught me to enjoy the process. There were times when I was frustrated two-three years back but now I'm happy and enjoying the process.
"They tell me that (selection) is not in my control. Now I'm enjoying the process and feeling that one day I'll play for the country. With that hope in me, I'm doing whatever I can."