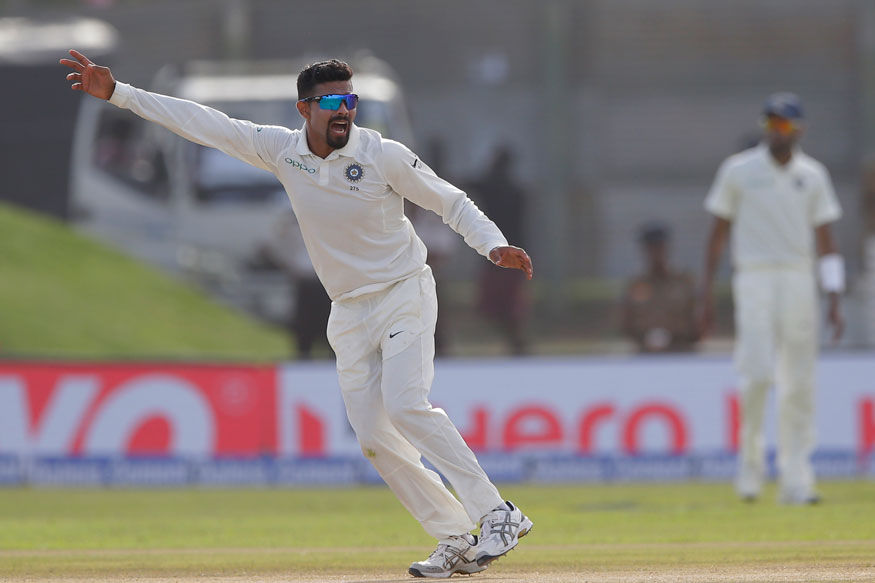 Saurashtra head coach Sitanshu Kotak has strongly denied Ravi Shastri's statements that Ravindra Jadeja had played a Ranji Trophy game for his state side despite a shoulder niggle and was injured when he left for Australia.
"There was no fitness issue at all when he (Jadeja) was playing for Saurashtra. Neither there was any stiffness which you are talking about. Had there been any stiffness or any injury he would have not played Ranji Trophy, or at least he would have told us," Kotak was quoted by The Indian Express.
India coach Shastri had in a press conference earlier in the day said that the reason why India did not opt for Jadeja for the Perth Test was that the left-armer was only 70-80% fit and the team management did not want to risk him. He further stated that Jadeja had taken an injection four days after coming to Australia because of some stiffness in his shoulder.
"When he came here, he felt some stiffness, and he felt that in India as well but he played domestic cricket after that," Shastri said. "Still felt stiff in the shoulder, and he was injected again and it takes time to settle. It has taken longer than we expected, and we wanted to be careful. Last thing you want is someone breaking down after five-ten overs, and then we are stuck for players to pick for Melbourne and Sydney."
However, Kotak insisted that Jadeja was fully fit when he turned out for the game against Railways played between November 12-15. The all-rounder bowled a total of 64 overs where he returned a match-haul of 7/181. He did his bit with the bat as well smashing an unbeaten 178 with 16 fours and four sixes in Saurashtra's first innings following it up with 48* to take his side to a three-wicket win.
"If he was feeling any pain or stiffness, do you think he would have bowled so many overs? He was perfectly fit when he was with us. I don't know what happened once he left Saurashtra team. He came to the Ranji Trophy game perfectly fit," Kotak added.
"He joined the team and had two days nets session before our Ranji Trophy game (against Railways) started. He batted and had taken part in fielding drills. He was present for four days at the ground. His scores will speak for himself, in two innings he bowled. He batted well for us and scored a hundred too."
The Board of Control for Cricket in India (BCCI) later in the day sent out a release explaining the extent of Jadeja's injury while also confirming that the 30-year-old will be available for the third Test against Australia in Melbourne.