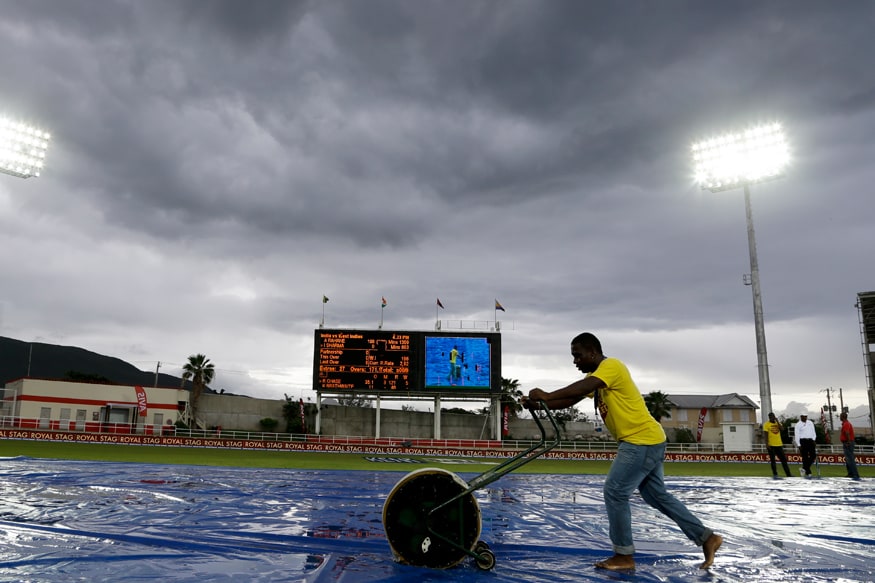 After securing one of their biggest ever margins of victory in Tests at Antigua, the Indian team will be hoping to secure a clean sweep in the series against West Indies when the action begins at Kingston, Jamaica from Friday in the second Test.
However, the weather in Jamaica for Day 1 does not look too promising, with chances of rain at 55% at some point in the afternoon, and the chances of that being a thunderstorm at 40%. The players taking to the field will also be in for a challenging day, with the temperature rising to 32 degrees celsius, but a real feel of 36 degrees according to Accu Weather.
However, chances of rain are expected to reduce from Day 3 onwards, and both teams will be hoping that the weather does not have a decisive say in how the match progresses. West Indies will be desperate to get at least one win under their belt across formats during the current series, and the Jamaica Test presents their last chance of doing so.
India on the other hand will look to their bowling attack once again to take twenty wickets in the match, taking advantage of the damp and overcast conditions that are expected at Sabina Park.