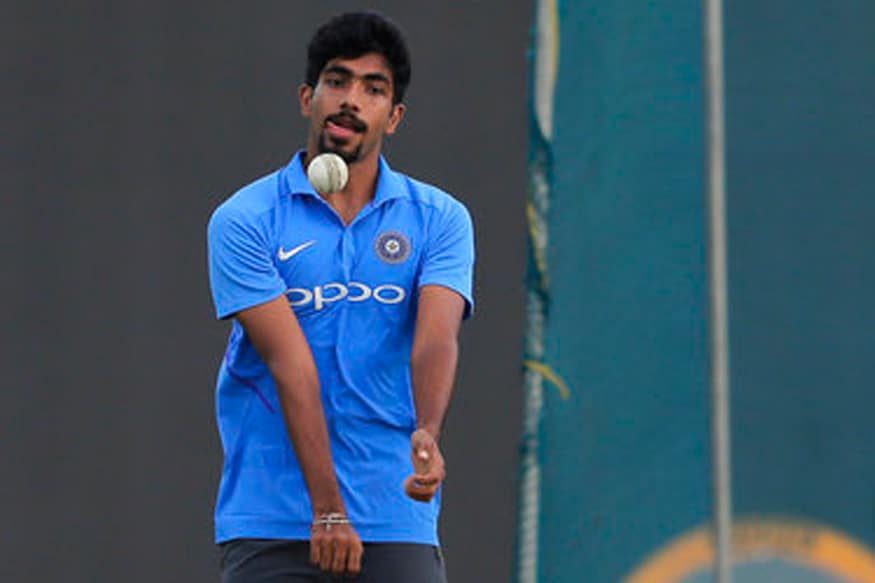 New Delhi: He might be ready for every challenge with the ball in hand, but India pacer Jasprit Bumrah evaded a question on his favourite actress as India opener Rohit Sharma interviewed him after India's convincing win over Sri Lanka in the third ODI of the 5-match series in Pallekele on Sunday.
With Rohit interviewing Bumrah for BCCI.tv, the question suddenly turned towards the pacer's favourite actress and the otherwise talkative bowler turned shy and said: "I don't think this question is relevant to the match."
Coming back to his stellar performance in the Island Nation, Bumrah said that the break after the Champions Trophy helped as he could spend some time with the family as also return charged up. "It is always good to have a break because in Indian cricket you don't often get a break because you are continuously playing throughout the year. It was good to spend some time with the family and to get the strength level back up. So, when you come back, you feel fresh and the hunger is back. It is good to be back," he said.
While the wicket in the last game was slow, the one of Sunday was helping the bowlers and Bumrah said that he wasn't trying too many things and just tried to keep the ball in the right areas and waited for the pitch to do the trick.
"In the last match the wicket was a bit slow, so the ball was gripping at that time. Over here, when we started to bowl there was a little bit of seam movement with the new ball so we were trying to extract that and use it to our advantage. Trying to bowl a good line and length and mix it with the odd variation. We were trying to do that and just hit the good areas," he revealed.
Bumrah is known for his variations, but the pacer said that he doesn't sweat much over which delivery to bowl and focuses on a few in every game, depending on the situation at hand.
"You don't think about it (the variations) because on a particular day you don't use everything you have. You stick to one or two things because if you experiment too much things won't go your way. There is always pressure when you play for India but you don't think about the pressure and look to enjoy the responsibility which is given to you," he said.
Commenting on his association with bowling coach Bharat Arun, Bumrah said: "He has been very helpful. I have been in U-19 and NCA camps with him so he knows my bowling from the U-19 days. He understands my bowling so it is always easier to interact and talk to him because he knows how the body works and what kind of deliveries you can bowl. It is always good to discuss with him and chat to him."
Bumrah also said that he is looking to adapt to the challenges that the tour of Sri Lanka is presenting him as he has never played here before and this is his first visit. "It is always challenging because it is my first visit to Sri Lanka. It is a new experience for me, playing on different grounds and different wickets is always challenging and to learn something new is always important. Let us see how the wicket is (in the remaining games) and we can adapt accordingly," he said.
While the camaraderie among the players is there for all to see on social networking sites, Bumrah said that this vibe helps the team perform better. "The team morale is very good because over here everyone enjoys each other's success so everybody is happy for each other. There is no ego issues and everybody wants to contribute and everyone is helping each other in every aspect. You can learn a lot from the senior players who are there as they have played so much cricket. It is a good place to be where you can learn so much and it is a dream to play for India and you are doing that," he said.