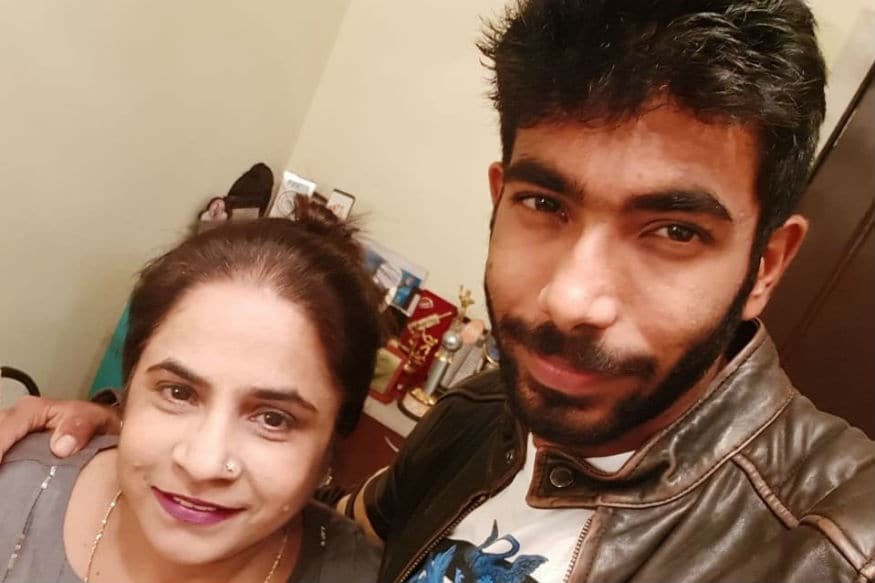 The struggle that goes into making it as a top-level cricketer in a country with the abundance of talent that India possesses is never easy and often requires a lot of sacrifice and hard work, not just from players but their families too.

Such has been the case with Jasprit Bumrah too. The pacer has had to work hard to become one of India's frontline pacers but without the support from his family, it might not have been possible.

His mother, who worked as a schoolteacher, recently retired from work life and a tweet posted by him dedicated to her makes it clear just how grateful he was for all she did for him.

"Mom you have worked really hard all your life, you've done it for us. From a teacher to a principal, now you are retiring. You've had such a successful career and we're proud of you. Now it's time for us to take care of you. Put your feet up and relax mom. We love you," he posted alongside a picture of him and his mother.


Mom you have worked really hard all your life, you've done it for us. From a teacher to a principal, now you are retiring. You've had such a successful career and we're proud of you. Now it's time for us to take care of you. Put your feet up and relax mom. We love you. pic.twitter.com/yOjaV2yktB

— Jasprit bumrah (@Jaspritbumrah93) April 29, 2019



Bumrah is currently playing in the IPL 2019 for the Mumbai Indians and has taken 13 wickets so far in the tournament.

He will be a key member of the Indian cricket team that will take part in the ICC World Cup 2019 starting May 30.



First Published: April 30, 2019, 12:02 AM IST