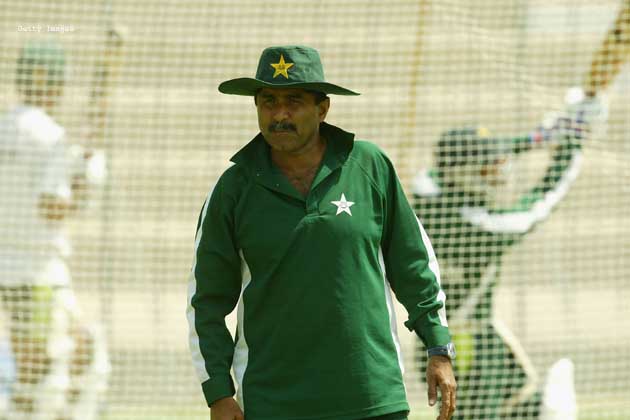 Karachi: After Abdul Qadir and Zaheer Abbas, another former great Javed Miandad has also announced his intention to contest for the post of chairman of the Pakistan Cricket Board (PCB) in the forthcoming elections. Miandad, one of Pakistan's most well known cricketers, is presently employed in the board as director cricket.
"I am seriously thinking about contesting the elections because I think I know the running and affairs of the board well enough now and given my cricketing background, I can do a lot of good for Pakistan cricket," Miandad said on Thursday.
Though Miandad is employed on a handsome salary, the board and its chairmen appeared reluctant to make full use of his experience. Miandad has served under three chairmen -- Ijaz Butt, Zaka Ashraf and now Najam Sethi since November, 2008 but none of them have been inclined to give him more authority and responsibilities.
"I know I can give back a lot to Pakistan cricket and after a lot of feedback from my supporters and friends I realise this is only possible by running for the chairman's post," he said.
Miandad, who has also thrice remained coach of the Pakistan team, said he was concerned about the state of cricket affairs. "What encourages me is that I have received overwhelming support from various quarters to contest the elections whenever they are held," he said.
He said that he would make a final decision once the ambiguity over the mechanism of PCB chairman's election becomes clearer.
The chairman's position became a bone of contention when Ashraf was dismissed by the Islamabad High Court (IHC) in May in the light of a petition filed by retired Major Ahmed Nadeem Sadal, an ex-Army cricket team coach, who said the board of governors that elected Ashraf was illegal since it had no representation from Punjab.