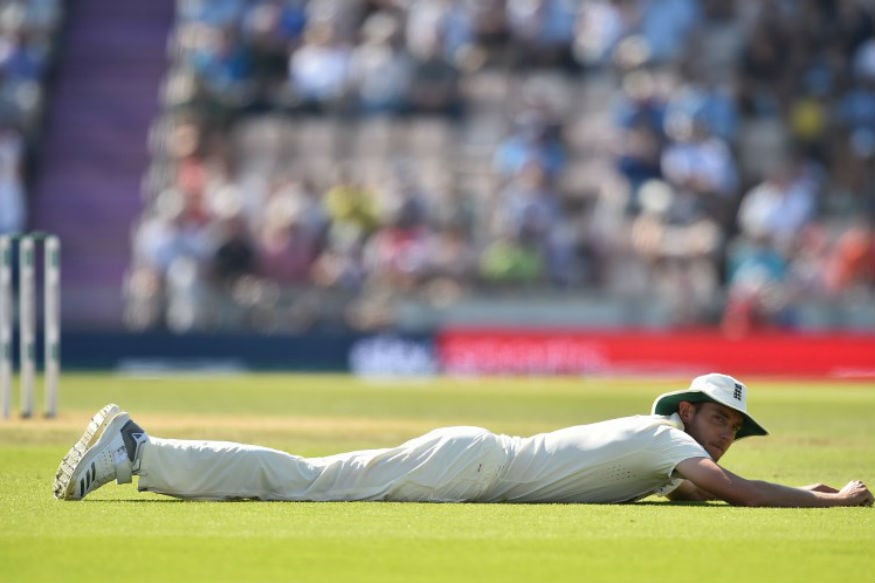 Former England captain Kevin Pietersen wants the selectors to drop opener Keaton Jennings and pacer Stuart Broad from the Test squad that will travel to Sri Lanka later this year.
Jennings has only scored 486 runs in 12 Tests and had a horrid home series against India where he only managed 163 runs at 18.11. Now that England's most prolific opener Alastair Cook has retired from international cricket, Rory Burns and Joe Denly are the other openers who are being looked as top contenders.
"Jennings can't bat, I'm sorry," Pietersen told talkSPORT. "They are going to have to find somebody else. Cook is a big loss. I know he has been wishy-washy over the last couple of months but he finished on a fairy tale ending, which is brilliant for him but to replace that kind of guy at the top of the order, it is going to be difficult.
"I just don't see county cricket producing Test cricketers at the moment. The issue is deep-rooted. All the best players in the world now are not playing county cricket. They are earning their cash in franchise cricket. Therefore, the standard of county cricket isn't great, the standard of county batsmen is poor, and it is causing a massive issue in cabs on the rank for batting places.
"I'm not a massive fan of Vince, if I'm honest. He had his chances. I watched him play down under last year. He played nicely, but I just didn't like the way he went about his business on a couple of occasions when the ball started to bounce. For the tour of South Africa next year, the ball will bounce."
England also tried Moeen Ali at No. 3 in the final Test against India but Pietersen felt it restricted the 31-year-old all-rounder from playing his natural game. "I don't think Moeen Ali is a number three. He wasn't playing his natural game [against India], he is more free-flowing down the order," he pointed out.
"I like Jason Roy. He has got oomph, he has got guts, he has got runs at the top of the order in Australia. He scored that brilliant 180 at the MCG. It is about how guys score their runs and what their personalities are like. I would be all for Roy at the top of the order with Rory Burns."
Pietersen said he would also drop Broad from the squad considering right-arm pacer's poor record in subcontinent. Broad has only picked up 20 wickets in 10 Tests in the subcontinent at an average of 48.10.
"I would have dropped him last winter," said Pietersen. "He doesn't perform that well away from home. He had one good Ashes series and what he delivered for England in the big Ashes series last year was hopeless. I've been on tours of the sub-continent, he doesn't like touring the sub-continent so it wouldn't surprise me and it would be a very good move if they dropped him."
On being asked if James Anderson is England's best ever cricketer, Pietersen said: "I wouldn't say he is the very best just because he has bowled most of his overs in England with the Duke ball and if you want to be a fast bowler anywhere it is with the Duke ball in England.
"I talked about Alastair Cook the other day saying he deserves the fairy-tale ending. He has played 160 Test matches and has had to face a brand new Duke cricket ball against some of the best bowlers in the world for 12 years. He deserves that fairy-tale ending. Jimmy Anderson, on the flipside, a wonderful bowler, he is one of the best and facing him in the nets was an absolute nightmare. His wrist position, the way he swung the ball, he is wonderful. Is he the best? I don't know.
"Best are the guys that did well in the sub-continent, did well in Australia. I think that is the mark of the best. But he is right up there, his numbers prove that."
England will play five One-Day Internationals, a one-off Twenty20 International and three Tests in Sri Lanka in October-November before travelling to West Indies for a nearly two-month long tour. They are also scheduled to play limited-over games against Ireland and Pakistan ahead of the 2019 World Cup.