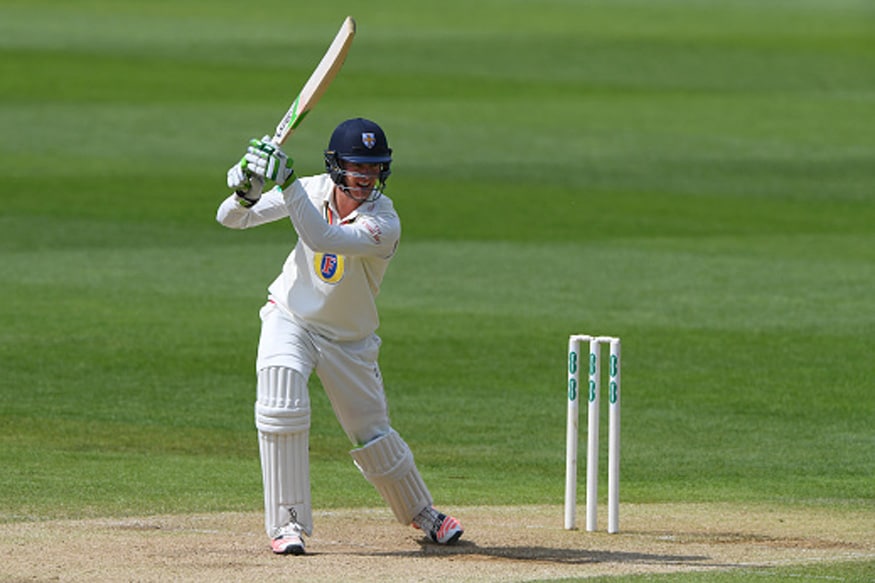 England opener Keaton Jennings accepts Test cricket can be "a brutal world" and wants to repay selectors' faith during the three-match Test series against Sri Lanka. The left-hander had a terrible time against Pakistan and India where he averaged just 19.2 across six Tests with a top score of 42.
"I look at a guy like Alastair, he played 160-odd Tests on the bounce and his place was up for discussion at the end of last season," said Jennings. "I don't think your place is ever not under discussion. That's the brutal world of Test cricket but I'm honoured to be here and it's a huge privilege.
"I'll arrive every day with a smile on my face and try to give it my best crack. It was nice to get some runs under my belt but Tuesday is crunch time. It's a new series, a tour and new opposition. I need to get some runs and that's the bottom line."
Despite struggling against Pakistan and India, the English selectors and team management decided to stick with him for the Sri Lanka series. Jennings, however, scored a gritty 45 against Sri Lanka Board XI in the second warm-up game and was the third highest scorer in the England innings.
"The selectors have stuck with me and I am hugely honoured. I like to think I am a decent bloke and I want to repay that faith," he told Sky Sports. "You can practise all you want but Tuesday is judgement day. You can play 65 warm-up games but if you arrive (at the Test) and are not prepared within yourself, that's how you are going to be judged.
"The series against India this year was tough at times with the ball moving around. At times you sort of close your eyes and repeat to yourself that you're going to get through it. You do try and talk yourself into a bit of confidence, I suppose you come out the other side and you see the light."
Jennings has already played in these kind of conditions, having made his debut in India in December 2016. The 26-year-old, who scored a century on his debut, will most probably form an opening pair with the newcomer Rory Burns.
"I think I'm probably a better person. I think there's a lot of things you go through being in this Test bubble," Jennings said, putting things into perspective. "I've put in a lot of things in my life to really stabilise myself.
"Whether it makes you a better player - I don't know. That's up to performances to talk for. I need to get some runs. That's the bottom line."