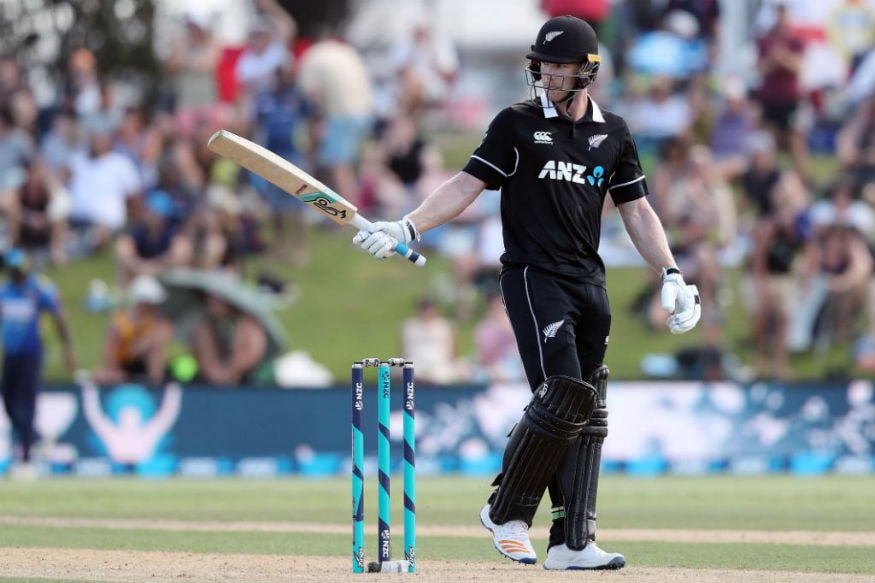 New Zealand all-rounder Jimmy Neesham made a roaring comeback to international cricket, smashing 34 runs in one over against Sri Lanka to remind once again of the kind of talent he possessed.
Before the first ODI against Sri Lanka, he had last played the Champions Trophy in 2017 and had also lost his central contract, not considered worthy of a place even in his state side Otago.
"Anyone who spends 18 months out of a team and comes back and says I always believed I'd make it back is either a liar or an idiot," said Neesham, speaking to Radio Sport Breakfast.
"Of course it (not being selected again) goes through your mind ... especially after getting left out of the Otago team last season. It was a long road back from there."
It was more about strengthening the mental side of the game for Neesham and he even worked with a mental skills coach to regain his focus.
"I made a bit of a pact with myself that no matter how I was feeling on a day, it didn't matter if I hated it, if I was done or whatever ... Just do the work and get it done and get out of here," he said.
"In the past, it's probably not been my MO. I've been a good player and trainer when I feel like it, but not at other times when under the weather or not really feeling it."
Talking about his comeback innings of unbeaten 47, which included smashing Thisara Perera for five sixes in one over, Neesham explained it was all about enjoying himself on the field.
"You can't have a slog like I did in first game without being more carefree," he said. "In the past I've been quite self critical and anxious before games. I acted like the world was on my shoulders.
"It's a cliche to say relax go out and have fun, but I genuinely didn't really mind if I got runs or wickets. (But) there's a difference between knowing that and obsessing over it."
With such a performance, which also included wickets, Neesham has firmly put himself in contention for a spot in the World Cup squad later in the year.