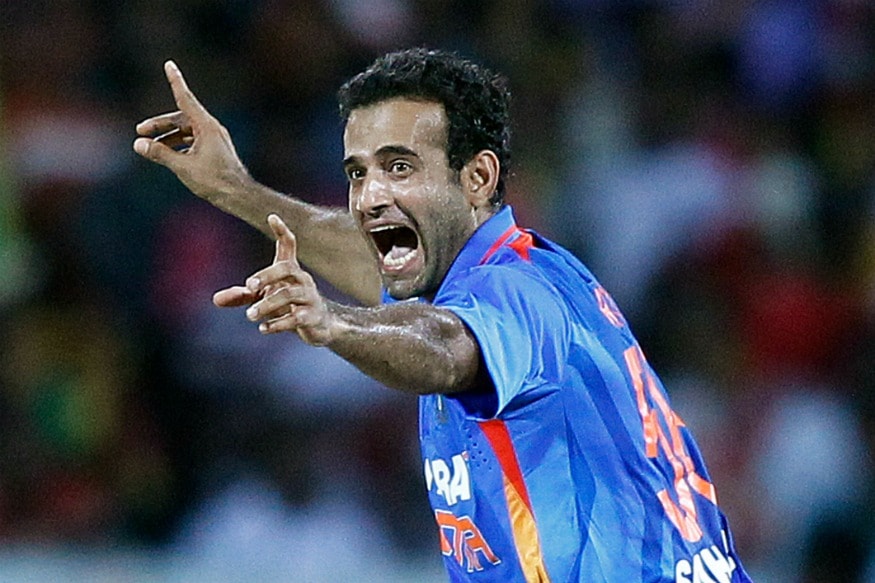 Jammu: Dhruv Mahajan, one of the four selection committee members of Jammu and Kashmir Cricket Association (JKCA), has tendered his resignation from the post, alleging interference by former India all-rounder Irfan Pathan in the selection process.
The 33-year-old Pathan was recently appointed by JKCA as the player-cum-mentor of its senior state side for the 2018-19 season.
"I have tendered my resignation. Pathan has been doing a lot of interference in the team selection process which is in violation of the constitution," Mahajan, former skipper of state Ranji Trophy team, told PTI.
Mahajan said he had submitted his resignation to the JKCA Chief Executive Officer Aashiq Bukhari, the Board of Control for Cricket in India (BCCI) and chief selector, JKCA, Parvez Qaiser.
"I will not let anybody come into my domain," the 39-year-old Mahajan, who retired from the first class cricket in February 2015 after representing the state for 14 years, said.
"My responsibility is to select the players and we are answerable for the selection process. The selection committee comprises of four members two each from Jammu and Kashmir regions and one of them is the chief selector."
Mahajan, who played 48 Ranji Trophy matches and 37 List A games, said Pathan should rather concentrate on his job.
"He should concentrate on his job and not make unnecessary interferences in the job of others. The BCCI constitution has made it amply clear that an individual cannot hold more than two posts and player is also considered as a post," the former all-rounder said.
"Selection committee is there to select the team and player cum mentor is there to play and mentor the team. He has not played a single match since his appointment.
Mahajan said he has not received any response from the Chief Executive Officer or anyone else on his resignation so far.
"I have put forward my concerns in my resignation letter and I am hopeful that the issues raised by me are taken note of and addressed," he said.
After his appointment in March, Pathan held separate talent hunt camps for young cricketers in Kashmir in June and in Jammu in July.